eFront
was last modified:
June 7th, 2019
by
Thriving
Profitable / Growth Stage
Incubated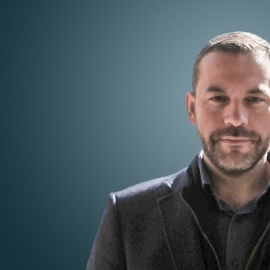 Dimitris Tsingos
President & Co-Founder

Athanasios Papagelis
CTO & Co-Founder

George Kalfas
Sales & Partners Manager

Periklis Venakis
Software Architect

Eleni Miliou
Marketing Manager

Michael Makrigiannakis
Software Engineer

Vasilis Prountzos
Software Engineer

Eleftheria Papatheodorou
Customer Support & Training manager

Chris Mathiopoulos
Leads Manager

Andreas Makridakis
Software Architect / Engineer

Yannis Aikaterinidis
Software Engineer

Yiannis Panagopoulos
Senior Software Engineer

Haris Batsis
Senior Software Engineer

Alex Chaidaroglou
Inbound Marketer / Growth Hacker

Maria Logotheti
Support & Quality assurance assistant

Liza Vayvalako
Account Manager

Konstantinos Stratis
Software Engineer

Sakis Valavanis
Developer

Fani Zacharopoulou
Marketing Specialist

Lauren Berry
Content and Marketing Executive

Chris Baskakis
Copywriter

Emmanouil Kounalakis
Lead Mobile Developer

Sofia Terzidou
UI/UX Designer

George A. Pappas
UI/UX Designer

Marios Raptis
Technical Support Engineer

Georgia Vakalopoulou
Sales Executive

Christina Michael
Marketing Executive
Summary
Epignosis develops & provides state-of-the-art technology to meet the learning & talent management needs of organizations. It envisages e-learning 2.0 as the dominant approach for human capital development, education and training services. eFront now boasts over 500K downloads for the open-source edition, 500+ customers and 40+ partners worldwide.
eFront is a modern LMS, with rich enterprise & social functionality, designed to meet the learning needs of modern organizations.
It is complete, user-friendly, competitively priced, proven in practice, open in nature, awarded, certified, especially suited for medium enterprises, professionally supported and mobile friendly, offering premium functionality at a competitive price. It is a robust product, very well accepted by both large and medium-small organizations alike.
Epignosis has recently been incorporated in the United States, with expansion in the US market being in the immediate plans of the company.
For more information:
efront brochure
efront resources
Epignosis has recently expanded her offering to include TalentLMS, adding SaaS to its offering. TalentLMS is a cloud-based, lean LMS with an emphasis on usability and easy course creation.