There's the Oscars and then there's the Vtripper Award. Yes, I kid you not. Well, maybe I do, a little. But our very own version of the world's greatest awards has its own place in tech startup history.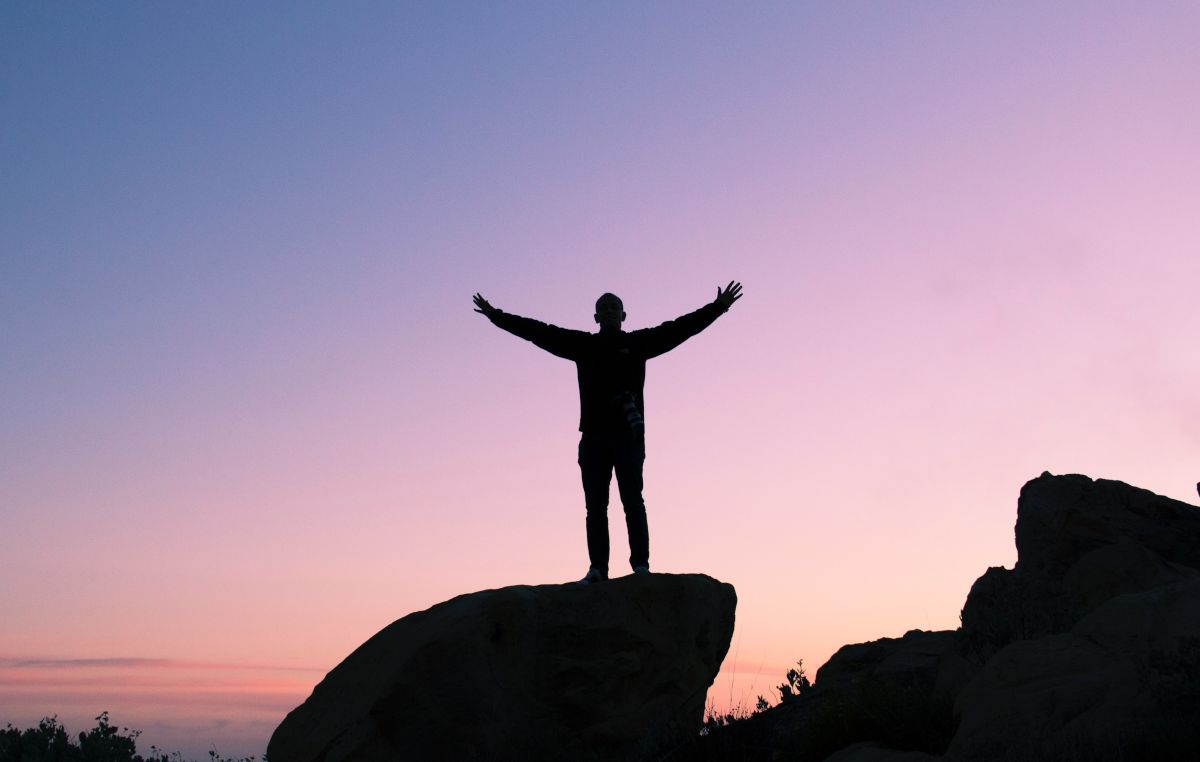 And I'd like to tell you about it. Not just about the Vtripper Award itself. But about how it came into being, what it means, and most importantly, those great, great people who have won it down the years.
This year's Vtripper, who won the 2018 edition, is none other than Giorgos Zisopoulos, of one of our newest portfolio companies, Veturilo. But much more on him and Veturilo later.
First, let me explain a little about our highly prestigious annual award.
What is the Vtripper Award?
Right then. The name of our grand prize derives from Virtual Trip or Vtrip in short, a company that had inspired the inception of Starttech. Vtrip was the first tech startup in Greece that was launched by undergraduate students and many members of Starttech Ventures community were involved with it. Vtripper award is dedicated to a person, but I'll let our CEO and Founder Dimitris Tsingos explain:
"In short, we continue to be inspired by Virtual Trip. We build on their legacy in our new, independent organization that is Starttech Ventures. And the VTripper is a huge part of that legacy. Basically, the Vtripper is the person who has shown the most dedication, hard work and has been the most innovative and efficient member of any of our teams."
Qualities of the Vtripper
As well as those qualities mentioned above, the Vtripper is a symbolic distinction for one member of our teams that during the last year had been the most helpful, cooperative and inspiring. A shining example if you like. The person who represents the embodiment of our values of teamwork, entrepreneurship, innovation, quality and usefulness. It doesn't matter if that award-winning person is a new member as long as she/he has the qualities described above.
When is the Vtripper Award?
The VTripper is announced at the start of a new year when everyone at Starttech and our portfolio companies gather to celebrate the new year. This takes place in parallel with our "Vasilopita" cutting when one lucky person also wins the "flouri" (a coin) hiding in the sweet cake and is going to be the luckiest/blessed person of the year that has just started. At this time at the same event we also host the Vtripper Award ceremony. We celebrate the year that has just passed and set our goals for the new one.
History of the Vtripper award
The award was first introduced in 2008, when George Dramitinos won the title for his contribution in 2007. And since then we proudly award one member of our team on an annual basis.
So let's have a look at the roll of honor:
Periklis Venakis – "Vtripper of the year", 2008
Periklis is a Lead engineer at Epignosis
Lefteris Trimintzios – "Vtripper of the year", 2009
Lefteris was a software developer at Virtual Trip back then and today is the CEO and Co-Founder of DreamClass portfolio company of ours.
Manos Moschous – "Vtripper of the year", 2010
Manos was a software engineer at MVNS (company ) when he was awarded and today he is the CTO at AbZorba
Thanassis Parathyras – "Vtripper of the year", 2011
Thanassis was a software developer at Virtual Trip and today he is the Co-Founder and CTO of Stackmasters one of our portfolio companies.
George Tesseris – "Vtripper of the year", 2012
George was a software developer at Virtual Trip and today he is CTO of DreamClass.
Chris Kritikos – "Vtripper of the year", 2013
Chis is a Senior Software Engineer at Abzorba
Eleftheria Papatheodorou – "Vtripper of the year", 2014
Eleftheria is a Customer Support and Training Manager at Epignosis
Vangelis Mihalopoulos – "Vtripper of the year", 2015
Vangelis is a Co-Founder of Starttech Ventures and CEO of Yodeck.
Collectively to Pantelis Petridis and Giorgos Stratakis – "Vtrippers of the year", 2016
Pantelis is a Co-Founder and Senior Software Engineer at Elorus.
Giorgos is a software engineer at Elorus.
Nikos Kapetanos – "Vtripper of the year", 2017
Nikos is a Lead Backend Engineer at Yodeck.
Vtripper of 2018
This year's Vtripper award winner at our event in early February 2019 was Giorgos Zisopoulos, who joined our team last year as a software engineer at Veturilo. But who is he really? We sat down for a chinwag with him to find out.
Q: How does it feel to be the Vtripper of the year? Did you expect it? Were you aware of the award story?
A: "It's a wonderful feeling realizing that you are the Vtripper of the year. I feel like I joined a club of a unique people, I mean the ones that hold Vtripper as a title. And it's great because you realize that your efforts are recognized and that gives you strength to continue with much more drive. Before the event I wasn't aware of the whole Vtripper title and history. Since I've been working for Starttech only for 7 months believe me I didn't expect it at all to be the Vtripper of this year. But I guess that these 7 months were enough."
Q: Tell us about the prize? What did you receive?
A: "The prize was a trip to Berlin for 5 days and of course it came as a surprise to me. I was really happy to know that not only was I the Vtripper of the year but there was also a trip for me as a gift. I just couldn't believe it. It was a great gift and a great opportunity for me to recharge my batteries and return to give my best."
Q: Tell us a few thing about the company environment and the company culture at Starttech.
A: "Well, I've only been working for 8 months at Veturilo and I have to admit that when I wake up I just can't wait to come to work. The environment and atmosphere here at Starttech is one of a kind!"
Q: Now, let's talk about Veturilo. How do you describe it to your friends? And also give us a short description of what you have been building so far. What is the most challenging part of your work? And what's most exciting one?
A: "I would describe it as a fleet management and tracking app for medium enterprises. As simple as that 😊 . Actually we have been designing and developing the Veturilo platform since the first day I joined the team and I'm glad I'm part of it. I'd say that the most exciting part for me is that I have the opportunity to explore new technologies. As for the most challenging one I'd say the fact that I'm involved in IoT device integrations. That's all!
Q: How does it feel like being part of a team that just started something new. Did you have any previous experience working in a startup and what's your vision concerning Veturilo?
A: "It's really fascinating when you get to see how a product is built right from the beginning and be a part of the production team. The previous company I've been working for was a startup too and I'd say that I actually prefer working for startups since they give you the opportunity to get involved in many interesting things and broaden your knowledge."
Q: And finally, what does our newest Vtripper do when he's not developing?
A: "Well in my free time I like football, hiking and travelling of course! 😊
Epilogue
There you go ladies and gentlemen. The title of Vtripper is quite a heavy "burden". It certainly isn't handed out easily. And it already has a rich history and cult status here at Starttech. As we know though one person does not make a startup, or a business. And that's the actual point of the Vtripper Award is we mentioned. It's a perfect representation of everything we are about. Innovation, creativity, collaboration and a "can do" attitude.