There are so many different ways to found a startup business these days. One can go to an incubator, an accelerator, a startup studio, a venture builder or some hybrid approach made out of them. Different models best fit different cases, though. That means, there is no one-size-fits-all approach to building a startup. At the end of the day, time tells the story as it is; and, if any of these different approaches is flawed, it will show. To us, Venture Building is the holistic approach a newly found startup needs to help realize their dreams, these days.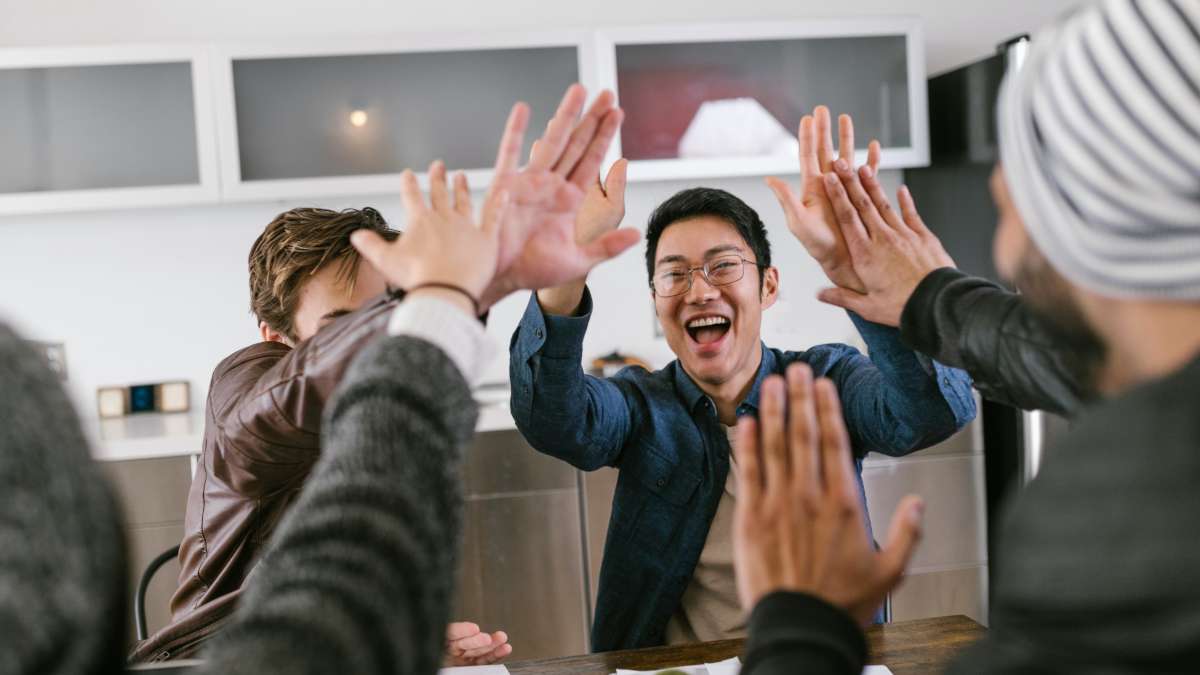 What is a Venture Builder
The term "venture builder" is relatively new. We use it to describe a company that does not develop software products or physical goods, but instead, focuses on developing companies. The term was popularized with the rise of the startup incubator, but Venture Builders are distinct from the more common frameworks for building companies, by offering more services and an extended structure, as well as being a service-oriented business model.
The activities of a Venture Builder
A Venture Builder can develop a business idea externally, internally, or both. They work with a team to build the business using diverse skills and know-how. They also bring in capital and take the lead, offering shared services and implementing a methodology and business framework. Finally, they can bring in new talent, after the initial building phase.
Developing a business idea through Venture Building
There are at least three different ways to develop a business idea into a product, into a real business.
Internal Sourcing
A venture team, built by the Venture Builder — also known as intrapreneurship — develops the main idea and their vision on their own, without help from outside sources. Once the founders can prove its product-market fit, they can look to expand the team, including any additional co-founders, inducing growth through their — now validated — business model.
External Sourcing
The Venture Builder will bring in an industry expert or consultant to help them in making the right business decisions. They can also find new entrepreneurs to form partnerships with, so they can develop an idea into a business.
Hybrid Sourcing
Depending on the type of investment, the Venture Builder may go with a combination of internal and external sourcing. While more complicated, it may be somewhat faster in finding the right resources to get it done.
Whatever the case, a Venture Builder will, by design, help entrepreneurs tackle the uncertainty in building their company. Besides, the goal isn't merely to build on ideas, but, rather, on results.
Building the first team
A functional, well-knit team is one of the most important aspects of a successful business. A Venture Builder will invest in a promising team, whether it comes from their own HR, from outside sources or from both.
Any successful entrepreneur will admit that they wished they had been able to keep an eye on the market and another one on product development. That's why a business co-founder will need a tech co-founder, and vise-versa. A software engineer that is able to design the product before starting to write code is also necessary. That's probably all the team one needs to build an MVP, too! Having too many stakeholders in these first stages can prove detrimental to efficient decision making. Business developers and sales executives can join the team later, along with any C-level executives. All the validation needed to get the team their product-market fit is better to come from customers; at least, when you think of it from a design thinking viewpoint.
To reduce the risk of failure, the Venture Builder will retain most — if not all — of the control in a venture, from day one. That is, they will make all the hard decisions and guide the team's efforts.
Bringing in capital
After bootstrapping some capital for their proof of concept, most product teams will come to a Venture Builder for funding, human resources, know-how and risk mitigation. A Venture Builder will typically provide the team with the pre-seed or seed investment they need. And, if things go well, they will usually also provide any growth capital required. Less often, and depending on several aspects of their status and business complexity, they might also use their network to introduce a team to an external Fund, for their next steps.
Taking the lead
A Venture Builder acts based on a business plan, just as any entrepreneurial endeavor. That's partly why they decide which ventures to start and when. There will only be a few of them per year, after all. And, as discussed, they need to retain control of said ventures, from day one, to safeguard their interests and keep the entire portfolio out of harm's way.
Taking the lead isn't the only way to reduce the risk of failure. A Venture Builder, very commonly, offers expertise and experience in the form of human resources and knowledge.
Offering shared services — or resources
Funds are not the only tool a Venture builder can offer a newly found startup. Chances are, most people on the team are somewhat inexperienced to pull this off. Not to mention, understaffed, in relation to their ever-growing needs.
The Venture builder knows how to handle several aspects of the business for them, just until they have access to resources of their own. The services offered may include:
Financial and payroll management
Legal management
IT Administration and operations
Digital marketing
Perks and recreation
Knowledge sharing
These services are available through shared resources. That is, resources that all portfolio companies may share, at some level. But, the people are knowledgeable and experienced enough to help get the venture to the tipping point, right before scaling up. After that, each team should be able to employ their own experts.
Implementing a methodology and business framework
In the past, we've seen many good startups burn fast and die hard, following the discovery of a series of unfortunate shortcomings. Fast-paced introductory coaching sessions were great to have, to get things started; but not good enough to get them to viability. The Venture Builder model solved these issues. But, notwithstanding, a good, functional framework that makes for quick and efficient work is still required. And, for that, we need a methodology.
Using the Lean Startup, one of the available Agile frameworks for software development and the Design Thinking approach, we're confident that — at least — our Venture Builder will be able to work with smoother processes, better results and less hardship. Taking a large part of the noise out of the equation, product development teams are now able to focus on what they do best; creating their product.
And, at the end of the day, the Venture Builder will be able to be of assistance with the ever evolving competition and the quest to the product-market fit, no matter the type of product.
Bringing in new talent, after the initial team has formed
Hiring is, by no means, easy. And, the uncertainty involved in the business model of a newly found startup makes it no easier. But, the first steps are taken and decisions are made. The fact that a startup business is functioning well enough to need a team expansion is reassuring. Additionally, a Venture Studio will submit that they can ensure success in less time it would normally take. This reduces the risk profile of all stakeholders. That's why it's a good reason for interested candidates to send their CVs through. In short, risk reduction tends to attract more talent for the next steps.
How does this model of Venture Building differ?
Venture Builders build startups in conjunction with multiple teams, to mitigate risk and save time and money. This helps them better learn about what works and what doesn't, on the startup side; and it also helps them better understand how to deliver the right kind of services to those teams.
Consumerization of the Enterprise
For decades, specialized software has been developed as a custom solution, per customer. Especially for a niche market, this involved a huge monetary investment. Consequently, small and medium enterprises could not afford the cost.
All that changed, when Software as a Service made its appearance, as a way to design, develop and distribute software. Distribution costs, today, are only a fraction of the costs they used to be. Maintenance costs are virtually non-existent, since we now make software for more than one type of user and made to last, with evergreen technologies, updated over the browser. What's more, proper research and analytics technologies have made it possible for software developers to automate as many processes as they can, optimizing their cost centers even further.
That's how we are now able to offer small and medium enterprises the same functionality, solving the same problems we did with large enterprise customers, with the same solutions, with a minimal learning curve and at minimal cost. And, that's what we call the "Consumerization of the Enterprise".
The Incubator model
An incubator works with startups for a relatively long period of time — 1-5 years — with what's called "rolling" admissions. There is no formal cut-off point. No performance indicators that indicate failure to follow through. That is because, at this stage, a startup is still learning the basics of managing a team, a product, a project or a business, altogether. Although they might eventually invest what's known as half-value and/or half pre-seed rounds, incubators are typically a contact point to investment capital; that means, they will mostly help startups attract external investment funds, through their network. That is, if the startup is not already in discussion with a Venture Capital firm — more on that later.
Since it's a long-term commitment, an incubator may charge rent for the office space and resources, or go with a flat membership fee. To make things easier for startups, they may implement a staggered approach in payments, depending on each startup's stage and ability to follow payments through.
The Accelerator model
An accelerator will work with pre-existing startups in their early stages, en masse. That's how they can manage the risks involved. They will challenge CEOs to prove their worth, exposing them to early stage opportunities — including partnerships and solutions — and may offer seed or even early stage investment but, more prominently, growth capital; again, selectively. Startups coming out of the program — usually 3-6 months — will have gained the exposure to become independent and carry on, on their own, with an early stage solution in their hands. No rent or membership fees are required, since this is a short-term commitment. The accelerator will usually offer their services in exchange for equity in a company.
The Startup Studio model
Startup studios are more selective with the number of initiatives, per season. That's because the average time to program completion is 3-5 years. Most startups are built from an idea into a thriving business. Investment funds may be available in the form of capital, but the majority of investments are typically done through mergers and acquisitions, down the road, to expedite the growth of a business. This happens because, most of the time, venture management is outsourced. As such, startups must hold their own before they are deemed investable opportunities; at which point, they may receive seed and growth capital to get them all the way to an "exit" — meaning, an acquisition — with a fully developed solution.
The VC model
Most of the time, startup founders are unaware of what may be available to them in the ecosystem. That's why they initially look for funding opportunities, ignoring everything else. Up to the pre-seed level VCs won't have much to offer a startup. This is largely left to an incubator, to do the job. But, after that delicate point, they will offer expert advisory and educational services. Rented services and office space apply; and, the greater the costs, the larger the barrier to entry. Most VCs will sustain a relatively extensive portfolio of companies, to mitigate their risk. And they're usually very serious about making money out of every venture, if possible. Both the investment funds, and the services available, are offered in exchange for equity in the company. Needless to say, of course, the stakes here are quite more substantial.
The Venture Building model
The Venture Building model is a business model that combines the strengths of venture capital, private equity, and accelerator programs. Combining these three models allows companies to take advantage of the strengths each provides, in order to create a new type of business model; one that we can appliy to many different types of companies and industries.
The primary goal for this business model is to bridge the gap between large corporations and small startups. It does this by providing small startups with funding from venture capitalists and private equity firms; in exchange for some equity in the company. By providing startup funding in exchange for shares in a company, Venture Building funds are able to give more money to more companies than traditional venture capital or private equity funds. This is because traditional funds have high minimums for investing: typically, hundreds of thousands or millions of dollars. In addition to providing startup funding, Venture Building funds take a hands-on role with their investments, helping companies during the design, technical and growth phases. This helps companies get off the ground quickly, without being bogged down by technical or design debt; these are kinds of debt that can occur when building products without guidance from experienced professionals.
To ensure successful outcomes for both investors and invested companies, Venture Builders employ an internal governance structure within their organization; one that allows them to take on several roles at once.
Bridging the gap and the Sharing Economy
In this day and age, we need on-demand services. We're actually used to this style of service. We're sharing resources, like never before. That kind of "sharing economy" caused a paradigm shift in the way we access the available resources.
This "sharing economy" is largely responsible for the existence of Venture Builders. Venture Builders bring in experts, advisors and specialists and use them as part of their network of resources to help their entire portfolio of startups flourish and thrive; in effect, these portfolio companies are sharing these resources with each other. This way of making things work unifies the available resources quite effectively. And that, in turn, produces a network dynamic that can offer unwavering quality of services. That's part of the culture. People trust each other and can work together much more effectively. All things considered, that's how Venture Builders are able to define and execute their go-to-market strategy fast and efficiently; with aggressive business development tactics, even. And that's how they can keep their portfolio companies competitive.
Mitigating risk and saving time
While longer-term investments are relatively safer — at least, from the investor's point of view — inasmuch as they smooth out a bumpy ride, a shorter time-to-market is also a risk-mitigating factor. This sounds counterintuitive, but the less time it takes for a product to launch, the better the morale of the team, the faster the business can become profitable and the more chances they have at leaving competition behind.
A Venture Builder is typically able to help a venture team work quickly — using a sound methodology and business framework — enabling them to launch their product into the market, dramatically shrinking the timeframe required. And, they can do it using their collective knowledge and experience, any existing network of resources and even complementary services from other ventures in the portfolio.
Experience and R&D
Every company does their research and development on occasion. Tech startups need it almost constantly. A Venture Builder can help with that, offering network connections that may result in partnership opportunities, additional revenue streams, access to adjacent markets and new resources.
Having said that, research and development is traditionally not such a flexible process — or fast, for that matter. But, with the methodologies and frameworks available in a venture building workflow, one may get a repeatable, automated and scalable process; one that isn't nearly as labor-intensive as its traditional counterpart. That essentially means that a tech startup will be much more spry, flexible and swift in conducting this process than a large corporation would. That speed and efficiency differential is a key factor in breaking through the noise of competition.
Design, Technical and Growth know-how
When starting a new endeavor, a Venture Builder will actively pursue any or all viable avenues toward establishing a noise-free environment, so that the venture team — or product team — can become a fast-response, efficient team that can get things done. And, they will do that in-house on three distinct aspects; design, technical and growth.
Design: The resident designers have the experience required to produce a software product. And, since it will commonly be served as a service (SaaS), they will design the product keeping one eye on the business end of things; the user, the market and the bottom line.
Technical: The technical aspect of the product will mostly concern the product team; that means, the developers. Every effort will be made to bring in people that know what they're doing and can deliver results of high quality, even through an acceptable learning curve.
Growth: Traditional marketing does not include growth marketing. The resident digital marketers that focus on growth tactics have different tools in their arsenal from the typical marketer. With the proper pragmatic approach, they will eventually manage to start the sales engine that will repeatedly bring new customers, invoking growth, scaling up the business, later on.
Internal governance
To ensure the implementation of the best practices possible, building the required processes at every stage of the venture, the venture building team will manage the entire effort internally. This approach will ensure that the product development team will have the best chances possible to lift their product off.
Funding
As mentioned, venture building typically includes the initial funding round. As things progress, the venture builder will follow up with one or more additional investment rounds. Alternatively, they may introduce another investor or a Fund, on whatever terms and conditions are mutually discussed — and agreed upon — with the CEO .
Diversifying the portfolio
Portfolio diversification is actually quite important. As briefly mentioned, this diversification smooths out the risks involved in the investment, and ensures that the entire portfolio gets the best chances possible to flourish and grow. To explain, say one of the portfolio companies has inherently easier access to their market. This company has better chances at succeeding fast, returning the investment money — often, in multiples. If that money is reinvested into the portfolio, all remaining companies automatically get an extended runway; that is, additional opportunities to try and fail, before they succeed on their own.
Deploying the network
Apart from mentorship, funding, partnership opportunities and access to the market, in general, venture building may also prove beneficial through its own entrepreneurial ecosystem. Typically, a venture builder works with different companies in different stages on their journey towards becoming scale-ups.
In addition to that, they will inherently avoid working with multiple companies on the same type of product. That is, to avoid any conflicts of interest, altogether. However, software development is not that different among different products. The venture building team encourages different teams to work together in problem solving. It's a situation that lends itself to facilitate knowledge sharing among team members throughout the different teams. And if one counts the complementary services available among portfolio companies, that's what's called a "complementary ecosystem".
The Monopoly effect
Monopoly is all about just about every company's ultimate goal. That is true for tech startups and it's true for venture builders. If the venture building team can become exceptionally proficient in what they do, gaining experience and specializing on specific types of companies, the chances of building them right will dramatically increase. That's the kind of stuff that will typically help them grow and scale, with an ever-evolving ecosystem and increasingly interesting success stories. And, if they keep innovating and ever-improving their solutions, and if they become known for their experience and expertise — not to mention their compelling track record — more and more tech startups will want to work with them.
Once they become superstars, the venture building organization will be greatly sought after, for their services. And the compound effect of that reality may help them greatly monopolize their offering.
The impact of Venture Builders on the ecosystem
Locality is a very important factor in the type of impact a venture building company has on local economies and business development. And that has to do with accessibility to capital. The more capital a venture builder can bring to the table, the more new ventures can benefit from that.
Global tech capital is distributed throughout the world, these days. And, while it's not evenly distributed, at the time of this writing, the total worth of European deep tech companies has reached a combined $700B. That's great news; especially since Greece seems to be on the rise claiming a more dominant position in the wider ecosystem.
In essence, more jobs are created and more international talent can be attracted, making for an all-inclusive, multicultural environment, full of new experiences and different viewpoints, on the path to growth and success.
Venture Building: Startup as a Service
As one might surmise by now, Venture Building is much more complex than incubation, acceleration or startup studio services. That is, inasmuch as it offers more detailed assistance and for really extended periods of time, increasing the chances of success.
In essence, venture building might be the equivalent of Software as a Service, but for building businesses; a kind of Startup as a Service, let's call it. The main idea behind it is not a limited series of coaching sessions on the different aspects of the business model or the nuanced specifics of one particular type of business. Quite differently, it's about offering consistent assistance and services, providing knowledge and experience, avoiding pitfalls and wasteful efforts, for as long as required to achieve one's goals. And that's the real added value that comes from Venture Building!
How the Venture Building model is beneficial
As mentioned, albeit sparingly and scattered throughout this document, Venture Building is uniquely beneficial to startups; and to all the stakeholders involved. For brevity, let us try to be brief about it, with a list of benefits:
Funding is available from day one. Later on, a Fund or external investors may be brought in, if needed
The Venture Builder specializes in a specific domain. This also means access to a small or larger industry network, as well as — possibly — access to industry-specific talent
Business operations are provided in-house. Including office space, financial management, legal advisory and staff recruitment
Product design and development are also done in-house. No need to look elsewhere for the perfect technical cofounder, software architect or engineer to get started with the PoC or MVP
Marketing/Growth are jump started in-house, transferring the know-how required for the team to take over with their own experts when the time comes
And, it should come as a no-brainer, but let's put it in words; a startup company that works with a Venture Building partner is sure to grow and scale faster than one that doesn't. Taking advantage of the knowledge and experience available, while also learning from other people's mistakes goes a long way towards saving loads of time in relentlessly testing to discover what's already been discovered by others. Not to mention, failing miserably in it, nine times out of ten.
Combining Venture Building with the MVIF
We've always championed the rational use of capital.Quite a few years back, we'd talk about capital efficiency. But, after a while we started to see patterns in how things work; or, rather, how they don't work. And we came up with the MVIF (Minimum Viable Investment Framework). It describes how — in Venture Building, or any other type of business of this kind — one can use a set of principles, methodologies and frameworks to reduce the risk of failure for both the investor and the startup founders, and provide them with more opportunities to grow and thrive.
Using the MVIF in Venture Building, we can extend the available runway for all our portfolio companies, allowing them to fail fast, learn from their findings and make course corrections to keep things running as smoothly as possible and at full speed.
TL;DR
Long story short, venture building seems to be one of the more serious approaches in creating startups that have a shot at survival and profitability. And by augmenting the skill sets available with experienced and specialized, resident human — and other — resources, and by using the MVIF, one could easily shave a few years off of the efforts to lift their product off, into the market. This also helps keep everyone motivated and creative, sufficiently funded and fast-responding. That way, going from an idea to a PoC, to an MVP, to product-market fit, is much more easy and effective, with much better results. And, that's the added value of developing healthy, thriving businesses, instead of software products or physical goods.