As a startup, whether or not you have a specific vertical market strategy will depend heavily on your business model – and business plan.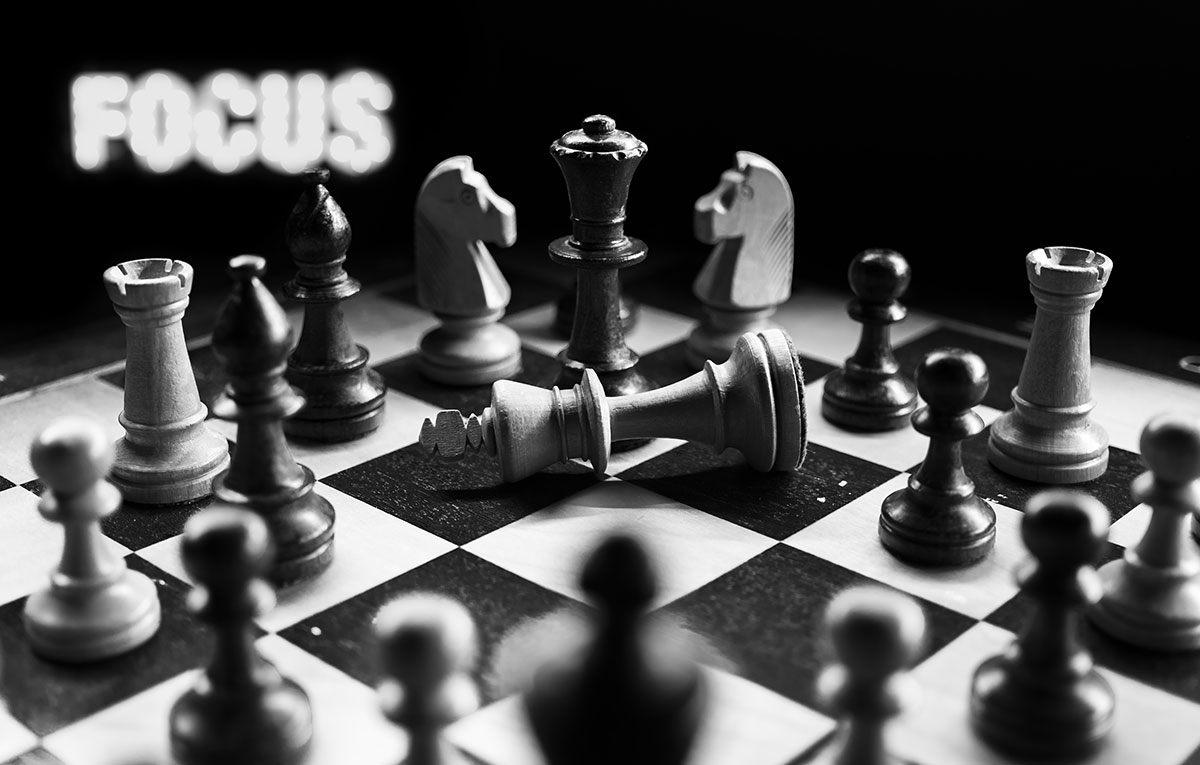 When you started out with your initial idea you may have had a different, perhaps more expansive target audience in mind. But after developing your MVP and putting it out there, it may become apparent that actually you should be trying to go a little more niche.
This is not necessarily a bad thing. Quite the opposite in fact. It may be the thing that makes or breaks your company. Especially if your product has a great [vertical] market fit and your product solves an existing problem better than anything else in that particular vertical market, and yours is more affordable.
The above describes, albeit in simple terms, what's essential for success. This is not something groundbreaking, of course. It has always been the case, except that, traditionally, businesses tried to cast their nets more horizontally, or cross-vertical if you please, in order to avoid macroeconomic downturns in any one vertical.
This is all well and good, but now there has been a shift in strategy and more and more startups are honing in on particular verticals, to maximize their potential.
Vertical market strategy: an introduction
There is certainly no shortage of categories in markets for startups. From FinTech to MedTech and InsurTech, to Esports and EdTech there is a host of vertical markets out there. Of course you can drill down even further and find "sub-verticals" of these markets. Many businesses who do this find themselves at a huge advantage, especially if they have a good product-market fit and they are the only player in the market.
Before we put some meat on the bones of this post though, let's have a quick recap of what we mean by verticals.
What are verticals?
Let's get something clear first. In this case we are talking about B2B markets. It's almost impossible to become a Swiss Army Knife for all. You really do need to become industry-specific and adapt your marketing strategy accordingly.
So, what is a vertical market?
It's basically a type of market in which all of your customers are in one particular industry. For example, Banking and Financial services is a vertical market and the players, among others, for the United States, are Bank Of America, Citi Bank, and so on.
What is a horizontal market?
A horizontal market is one in which all of your customers use your product to do the same thing, regardless of what industry they are in. Think the big players such as Google, Facebook, Apple, Oracle, etc.
Whether you are suited to a vertical market strategy or horizontal market strategy, will depend heavily on your product and the problem it aims to solve. You should get a strong idea of this from your early adopters, when you know what your customers' needs are. Or, in other words, which kinds of customers are coming to you more.
Being everything to everybody? Perhaps you need to think again…
For those who start out with a broad brush stroke approach, in terms of their go-to-market strategy, we can say, as John Lydgate's old saying goes:
You can please some of the people all of the time, you can please all of the people some of the time, but you can't please all of the people all of the time.
It is something worth remembering and taking to heart when designing your vertical market strategy. Especially when it comes to your marketing. You won't [usually] have a huge budget to splash out, so it's important to identify this as early as possible.
When to focus on a vertical market strategy
The decision of when to focus on a vertical market strategy is not an easy one. That is a given. The good news is that it can be made in an incremental way, over time.
If not now, when?
The decision to go for it should come after the following:
Read the signs. You have validated that the specific vertical is sending you clear signals. For example, sales coming from a particular customer type that you're tracking. You can check this via your CRM.
Content is everything. You need to make sure before you go vertical that you have the appropriate content to back it up. This means creating content to address a specific vertical market, BEFORE you commit resources to going down that path.
Business development specialist. Lots of startups bring in this type of "expert" employee in the early stages, so that they can be empowered. And by expert, we mean someone who has experience in a sales or product marketing role in the vertical you are aiming for. When a sales lead comes in, it's imperative to have such a person in your ranks.
Risks
Like any big move you make as an entrepreneur, there will be risk. When you go for a more horizontal approach and target a wide part of a particular market, you run the risk of failing to compete in the same way as you would within a specific market vertical. Within a specific market vertical, you'll have to polish you marketing strategy and your product, for the specific needs of that vertical, but that's what your competitors will do, as well. Taking into consideration that any given vertical has its limitations in terms of size (compared with a larger, horizontal market), your chances of success are also limited. So, it's a move that must be done with care and caution.
Do it for the right reasons
Just like getting married or starting a family, or changing a job for that matter. There's one thing you have to do. Do it for the right reasons! There are a few scenarios that may lead you down the vertical market strategy route. Which one matches your case?
When your product, as is, already exists in that market segment and you only need to empower your presence, in order to improve your profits. You're not pivoting, nor starting your customer segment education from scratch.
Starting from zero with a new customer segment, without quitting your existing market segments. In this case, you want to explore this additional market segments. Here, you'll need to try harder, in order to learn all about your market segment and you also need to educate your potential customers.
Shifting to a new segment. This is when you trade within a saturated market segment and you need to refocus on a new customer segment that will be more profitable. In this case, you will make a total shift into this market.
Benefits of vertical market strategy
The benefits of a vertical market strategy are many. But they are also very much like double-edged swords. Something that is helpful might also be very challenging. Let's take, for example, specialization. You have to be an expert in order to be successful, and that of course takes time and effort. But, by focusing on a specific market segment, it means that this also shrinks the landscape and makes it easier for you to be effective within that landscape. Think big fish in a small pond.
Specialization
Specialization is essential for some specific categories of markets. For example, in financial, insurance and healthcare services. A CRM or ERP for all, is no longer enough. Companies need tailor-made solutions (not custom-made) to complete day-to-day tasks in a more efficient way. It's something we see in our daily lives, everywhere. Everything is becoming more and more specialized. And so, customers will be eager to pay for a solution that covers their "specialized" needs.
Pains and gains
But even if your product is one that, by its nature, covers a wide range of customers' needs, you have to communicate its benefits to each individual segment; focusing on their pains and gains and make it easier for them to adopt your solution. This is where your B2B marketing comes in.
Stability
Arguably, you will also have more stability with a vertical market strategy. A product that focuses on a specific niche may have more of a chance to avoid being affected by widespread, socioeconomic changes.
In general, competition is intense everywhere, and so — by attacking one or more verticals — it's feasible to become the front-runner in that segment. To put it another way, you may need to narrow down the set of customers you target, but you're more likely to convince these customers to buy your product when you aptly describe their needs. What's the point in targeting a wide range of customers with a conversion rate that is insignificant/fractional?
How to get started with vertical markets
A few pearls of wisdom on how to kick things off in your vertical market strategy journey:
1. Filter your market
Look within the segment and identify its sub-segments. Do you see any repetitive use case scenarios related to specific market segment? Well, in that case there are untapped opportunities related to these specific categories of customers/industries, for whom your product/service is of a unique value. For example, they may want to use your product in a specific way, one you weren't aware of.
2. Follow a step-by-step course of action
As mentioned above as well as going with an "incremental" strategy, start with one or two market segments. Try to establish your company as a leader in that segment and then move to the next one (if that is your actual plan/goal). You might just want to expand to only one additional market segment.
3. Master each vertical
Get obsessive about the vertical market you're entering. Knowledge is power! Start with your data, statistics and then move on to more in-depth research, to see what the industry is all about. You may even conduct a survey with your existing customers of that category/vertical, to try and dig deeper into buying behaviors, for example. They might be eager to answer a few questions that will give your more insights concerning your next steps.
4. Create personas for customers of each (sub)segment
Just like any market segment, you should map out who your customer or target audience is, in detail. Describe their needs and habits based on the information you have. This is key to creating the kind of content that will resonate with them and give you credibility.
5. Create content, measure and learn
It's all about iterations in constantly making continuous improvements. For example, you can create separate landing pages with benefit-oriented content, for each one of your verticals. You can focus on blog posts and content that is based on use case scenarios. Keep in mind that your customers want an answer to a simple question: "What's in it for me?". This one may be familiar to you, but have you ever thought of adapting the same strategy/philosophy, in order to appeal effectively to your separate, more discrete verticals?
Challenges in vertical market strategy
In addition to some of the risks we pointed out earlier in this post, there will be, of course, other challenges that will come your way on your journey to a vertical market strategy. Like these, for example:
You need to speak the same language. You have to devote separate resources to run this specialized marketing strategy, until you gain ground and make the transition from unknown to a well-established company in that sector.
Your customers may not be aware of what they need (in case you don't have any customers yet). So you need to raise awareness, and this means investing in marketing.
And finally, the future is already here for verticals
Clearly, we are living in the age of a vertical market strategy boom. Some of the greatest opportunities in doing what startups do best – creating real world value – are there, at the key crossroads, where existing broad horizontal platforms meet very specific industry verticals.
And this means that there has never been a better time to go niche. The sheer amount of disruptive technologies that are available – and ones that are in the pipeline – means the potential to succeed in a non-horizontal market is greater than it has ever been before.