"You have found the golden goose in building successful startups". That was the reaction of a coordinator, at an online conference I recently participated in, when I described to her our organization's business activities.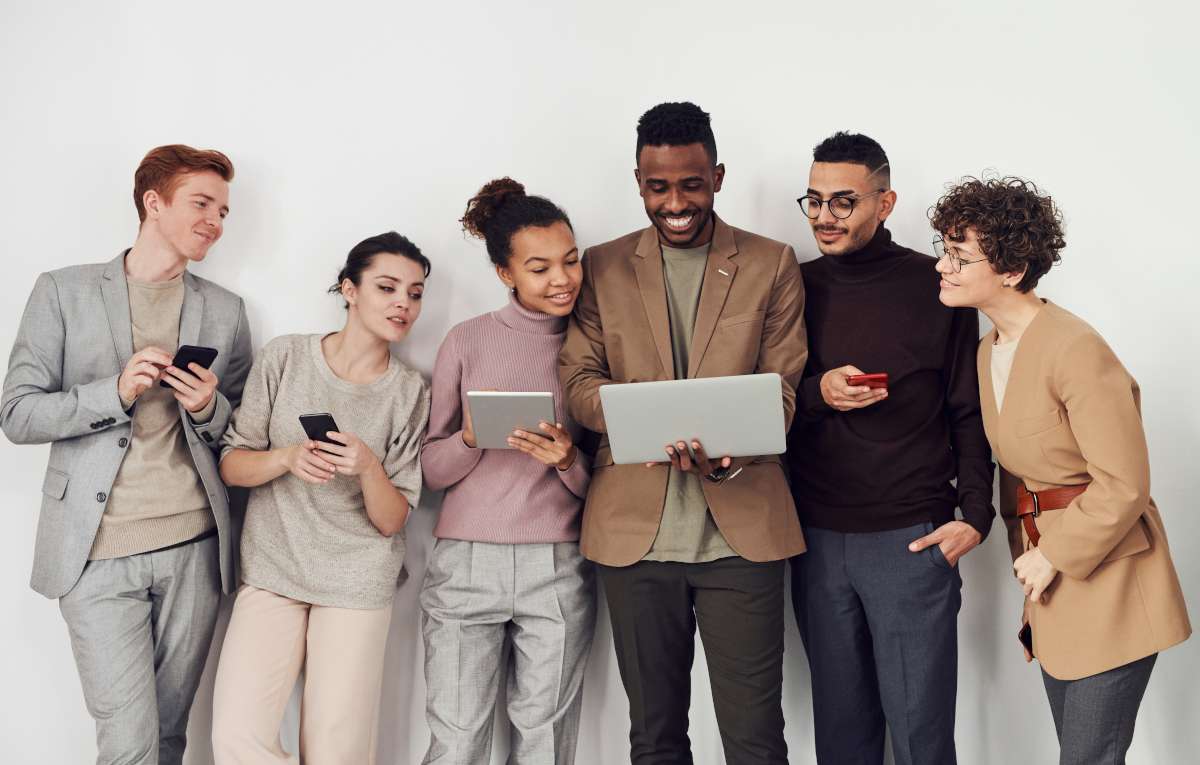 Two days before the event, we had a brief call, as she wanted to get to know all the key speakers; in order to plan the flow of our public discussion. And that's when I got the chance to describe what we do at Starttech Ventures; and also mention our track record (AbZorba Games, Epignosis, Yodeck).
So, what's it all about? A "golden goose" or is it something else?
Building successful startups, the Starttech way
Indeed, our track record is something that fills us all, the people of Starttech Ventures, with satisfaction. But, the truth is that I wouldn't describe it as a golden goose; as this may sound like it's the result of chance. Actually, I'd say that quite the opposite is true. And it all boils down to what is aptly described in an article published in our blog as "9 steps to becoming a profitable B2B SaaS company". In this article, I'm capturing the experience we have gained in building successful startups, throughout these last twenty years. More specifically, our accumulated experience has led us to gradually incorporate relevant methodologies; ones that help in building successful startups.
Even so, I kept receiving questions as to whether it's feasible to apply such methodologies within the Greek entrepreneurial ecosystem or not. Most of them came from various investors from abroad; and mainly from North America. But, the truth is, these methodologies cannot only be applied with success; but they can, indeed, lead to an incredible combination of profitability and growth rate. At least, that's what we've seen happening with our startups, so far. And that's exactly what makes Starttech Ventures' portfolio companies unique. This particular combination of "early profitability with unlimited growth rate". The foundation of which lies in our entrepreneurial experience and philosophy (lean startup, agile, customer development and design thinking), supported by strong motivations (personal and professional growth and development).
However, as mentioned above, this viewpoint seems to disagree with Venture Capital investors' perspective; which is closer to a common-sense approach. And that's exactly what I'm analyzing below; what are the parameters of the Greek society that make it really enticing for entrepreneurial activities of that kind?
Favorable conditions when building successful startups
Going straight to the meat of our topic, let's see what would be favorable as a condition, in general, when building successful startups: The ability to build small product development teams, demonstrating all the necessary spectrum of experiences and skills that work towards building products; ones that target the market of North America. All these product development teams will be located in a geographical location that supports both competitive cost of operation; and minimum to zero cultural gap between the working groups and the target market.
And so, the question we need to answer now is whether this particular geographical location is Greece, or not.
Greece vs other East-European countries
Let's examine some counterexamples before we focus on Greece's potential.
Why East-European countries — and beyond — fall short in providing favorable conditions? 
It is (widely) known that, in East-European countries such as Bulgaria, Romania, Ukraine, etc., one can find exceptional computer scientists. And with a competitive cost, as far as payroll is concerned. That is also true for countries such as India and others in South-east Asia. But, though computer skills are easy to find in these areas, that's not true for a wide spectrum of skills such as Designers, Product marketers, Business Development experts etc.
So what do our competitors — who trade in the same field with us — do in order to balance out this deficiency?
Decentralized model: an inefficient alternative
What many companies located in North America or West Europe do, is they divide their teams. In particular, they keep the highly-paid part of their team located in one of the biggest tech hubs (Bay Area, NY, Boston, London, Paris etc.). And the other part of their team (mainly programmers) located in one of the known outsourcing hubs. That is, in the countries mentioned above. This approach is, of course, counterproductive; for the reasons I'll explain below.
Three reasons that make Greece competitive in building successful startups
Now, let's see how a centralized model of startup development teams working closely at the same workspace beats the standard approach. And, more specifically, how startups in Greece meet these criteria with success.
1. Average payroll cost is lower in Greece than in other countries
The average salary of a programmer in Sofia or in Minsk may be competitive in terms of cost in comparison to a programmer of the same level of experience located in Palo Alto. Then again, professionals such as designers, marketers and business developers located in central hubs, as described above, are too high. The result? The average payroll cost is much higher than that of a startup exclusively located in Greece. More specifically, in Athens, a programmer may be 'expensive' compared to a respective professional in Kiev, but in Athens you'll also find designers that are less expensive to hire.
2. The cultural gap between Greece and the target market, is small
No one can deny that culture in Greece is much closer to North America's when compared to that of Timisoara or Bangalore. Moreover, if we take into consideration the time difference and language of the latter ones — compounding the existing cultural gap — it all boils down the fact that communication among different teams gets really difficult. However, that is not true for a team that's entirely located in Athens and enjoys all the favorable conditions I described earlier; contrary to a distributed team, located in Austin and Minsk.
3. Homogeneity of the team by its very nature
For a team located in the same country, such as Greece – or in the same city even – it's not unusual for all team members to get paid more or less the same, right? While this may be true for this case, things are way different for a startup that follows the decentralized model. Just as I described above.
In particular, there may be two different team members within a product development team; for example, a designer in New York that costs $300K per year company, whilst a programmer in an "outsourcing paradise" may only cost $15K per year. What does that mean? Well, the programmer will never feel – is probably considered to be – as a company employee, but will probably feel more like a "rented" resource or a third-party contractor. The opposite is just the definition of wishful thinking. And, if you're wondering why that is a problem, let me explain; companies are not made by the products themselves, but by the groups of people who develop these products. And that's more than crucial in building successful startups.
The springtime of Greece's economy
Taking the analysis above into consideration, for several years, I've been writing articles stressing on the fact that Greece is, indeed, able to enter the springtime of its economy. To further explain, economic growth that will stem from indigenous and independent business efforts, in the field of technology; which are primarily aimed at the commercial North America. And, of course, there are plenty of examples (also, the necessary counter-examples) that prove the validity of this perspective.
In Athens — and soon, in the rest of Greece — one can organize fully-featured teams, with the entire spectrum of skills required for the development of tech products. More specifically, teams that will build exclusively B2B SaaS products that target North America. What's more interesting is that investment requirements are small. That is friends, family & angel investors are usually enough to get started; and success usually comes relatively quickly.
Making the most out of the talent resources available in Greece
What needs to be done, is to adopt practices that implement all the correct approaches, such as the ones mentioned above. In particular, each and every employee should get a fair share in the added value of their work. An effective tool that helps in this direction is a "stock options policy". That way, a "low" salary in Greece — at least as it is considered by other countries — that is absolutely satisfactory, could be balanced with a long-term reward. Personally, I have already seen it in three cases; and I am absolutely sure it is, indeed, achievable. This way, teams won't only have the ability and efficiency; they will also have a strong incentive to go the extra mile; which is crucial in building successful startups that stand out in strong competition worldwide.
Are there enough talent resources in Greece? And, what if startups continue to grow in number the following years? Will there be an adequate number of talented professionals — for all job titles, to empower all these startup teams?
Of course, the answer is yes.
Firstly, because new, well-trained people are being added to the job market every year. Moreover, as you've probably noticed, there has been a reverse in brain drain in the recent years. And, finally, the time will soon come when Greece will regain its central position in the Eastern Mediterranean. And that practically means that it will attract relevant talent from Eastern Mediterreanean countries and beyond. Talented people from these areas will be more than happy to come and work in Athens.
The future is bright
Let us be optimistic; technology and the internet can lead to a new springtime for the Greek economy. And that's provided that we focus on merit systems and approaches that reward achievement and focus on long-term strategies. That is a prerequisite in building successful startups.