"I now define company culture as the way it feels when I walk in the door, and the way it feels to leave at the end of the day," – Author Kristen Hadeed.
As far as company culture goes, you can't get much simpler and authentic than the above sentence. This is the heart of what it should be all about. So, how come so many businesses get it wrong?
I mean, come on. They have complete manifestos on empowerment, funky-designed offices, and casual Fridays. And that's before you even get to the promise of unlimited vacation time (really?), free snacks, free beer on tap, a relax room with beanbags and hammocks, pinball machines, nerf guns and ping pong.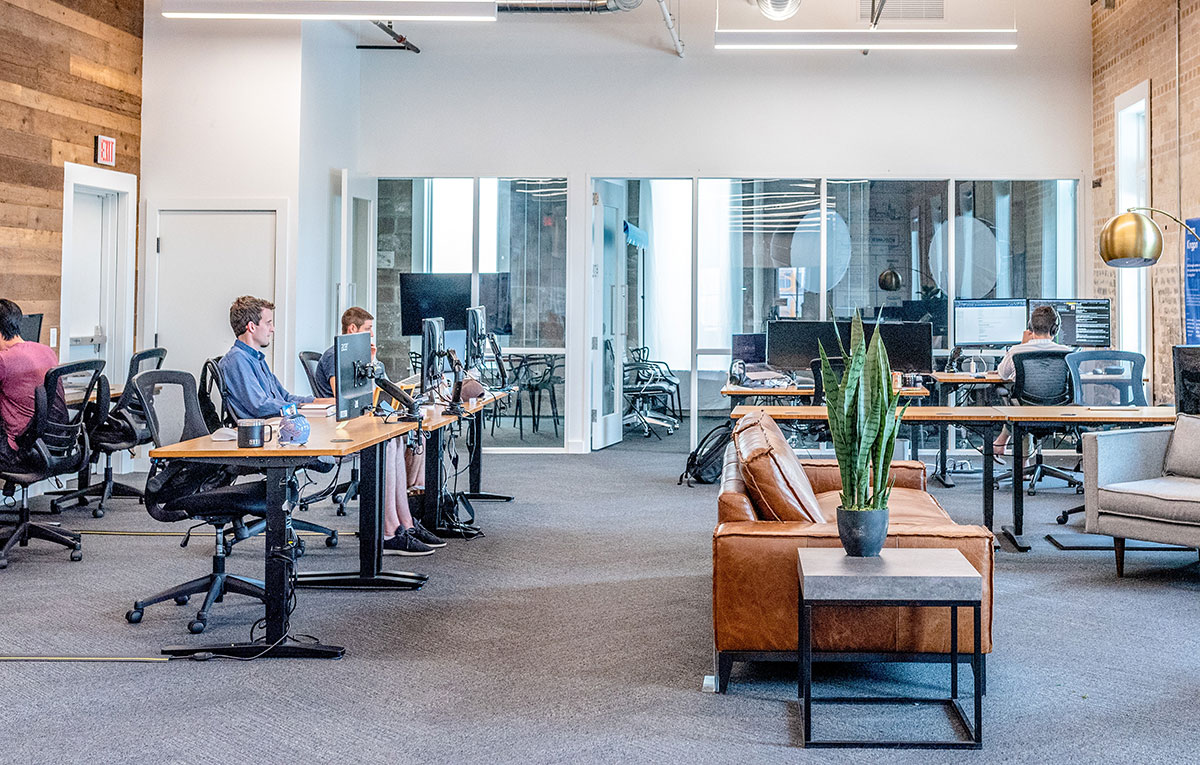 And that's where the problem lies. The question companies really need to ask themselves is that cliched first question any psychologist asks. "How does it make you feel?". Or in this case, "How do you want your people to feel?"
Once you know the answer to that, it's all about doing everything in your power to make sure you put the actions – not words in memos or keynotes – in place to reinforce that feeling.
I have a fair few insights to share from my own experiences on company culture. And if you ask me what an authentic company culture looks like – or better feels like – I'd say this: It feels like home, like being with friends you'd do anything for, and feeling part of a purposeful journey which you feel valued in and inspired by.
Company culture in 2019
So what's the state of so-called company culture in 2019? Understandably, it varies from business to business, and even more so from industry to industry.
Startups and scaleups
Many companies, especially startups and scaleups, use it to try and entice talent. Here, the "culture" involves those things I mentioned above – bean bags, sleeping pods, etc. And sometimes this works. But not for long. Because there's a huge downside, especially in the world of startups. Here are just a few of them:
unreasonably long working hours
low pay and uncertainty
low appreciation/recognition
obsession with "productivity"
drinking culture
a myriad of metrics and KPIs just for the sake of them
false transparency
For a more detailed account, the pitfalls of startup culture is beautifully summed up by Shem Magnezi in his great article, 'Fuck You Startup World'.
What's more important, is what's left when the novelty of whatever edgy, cool things your company is offering, wears off. That is where you'll start to see what your company culture actually is. And in many cases it's a hollow, empty shell.
Multi-nationals
The other side of the coin are the multi-nationals, who increasingly seem to be trying to be like startups and scaleups. They love using their jargon, acronyms and ways of working, even if they simply use them as buzzwords in endless meetings (that should have been an email) instead of actually understanding them.
Yes, they have the gym memberships/allowances, and team bonding get togethers in exotic locations. And more often than not, their culture is more about the benefits side. i.e. the helpful expenses for things like kindergarten, schooling, etc, as well as subsidies for pension schemes and private insurance coverage. These are all great benefits. This is the foundation of how you can develop an authentic culture, but it isn't the be all and end all – especially if you hate working for your company in spite of all that.
Many corporations are also investing more in "fun and quirky" work and recreation spaces. Not only that, they are also saying that they're agile, hierarchy-free, and making grand statements about being open and transparent (for the benefit of the reader, yes I'm raising a skeptical eyebrow).
But is all of this company culture, really? I say no, it isn't.
What is it all about, after all?
No, company culture is about trust, and about simulating your happiness and fulfillment, not just as a professional, but also as a person. It's about bringing a smile to your face, and a belly laugh now and again.
Do you feel valued? Do you feel part of something bigger? How about feeling respected and free to express yourself? Do you feel motivated to give the best of yourself every day as if the company was your very own? Do you feel that the company cares about your personal growth, professional development and happiness? Are your team members leaning to "family" and friends status versus colleagues?
These are the big questions that only an authentic company culture can answer.
My experience with company culture
I'll be honest. I have only experienced such an authentic company culture in its most holistic form once. And it was during my years with Nokia (for clarity reasons, I mean when Nokia was Nokia, and not part of the first failed venture with Microsoft and now the latest – seemingly failing venture with HMD). The Finnish former giant of mobiles already has a special place in most of my generation's hearts. But, for those who have worked there, the culture was something special.
It's one of those things that are difficult to describe if you haven't experienced it first hand. And I feel that now in 2019, it's something very rare to find. I have worked for several multi-nationals since Nokia, but the only time I have felt any kind of similar culture connection is after I moved away from the corporate arena.
Here's the thing. Many companies try to fake it. Or it's all simply on the surface. We have all seen this in action. The email mission statements sent around by line managers about "our unique culture", PR stunts and events, power-points about how a company is transitioning to an agile culture. When really deep down you know it's just a gimmick and the company is as about as far removed from agile in its structures and culture than it could possibly be.
It's all about how you feel
The "mistake" companies make when trying to create, emphasize, or redefine their culture is that it's about the benefits they offer you, the cool things that it does, and how that compares versus the competition. Companies need to think of themselves as people with a personality, rather than a conglomerate or some kind of club. And then they need to ask themselves "If I were a person would I like me?"
I will admit it. I loved Nokia. If it was a person, I'd definitely want to hang out with him/her. Below is a combination of the reasons, including some from other employees who responded to a gallop I placed on a Nokia Alumni Community social media board:
The rewards
In terms of compensation and benefits, you were paid well and given great incentives in line with what you offered.
Ownership & trust
The regional and global responsibility given to young employees was immense and hugely motivating. You were given freedom to get the job done but with responsibility, an unbeatable combination.
Mutual respect and genuine collaboration
Irrespective of job title, position, etc, this was prominent. There was an openness to ideas – from all quarters. And, people would get in touch with you and say "Oh I heard you were working on this. Here's a slide deck or white paper that may help you."
The feeling of being invested in
Incredibly innovative personal development program called IIP (investing in people), in which you could set short and long term goals yourself. One employee said: "I joined Nokia from the legal field and had never had anyone, company or individual, truly help me plan my future in such a way." This process really was way ahead of its time.
Support Network
HR, local and regional line managers, HQ functional leads, regional hubs were always on hand to praise and encourage, and help you when you were down or made a mistake.
No micromanagement
This concept simply did not exist, or I never experienced it.
Approachability
Of higher level managers and other teams. There was no fear about going direct to a global leader to discuss an idea or issue.
Flexibility
Flexible working times and hours when necessary. This was actually encouraged, for both practical and employee happiness reasons.
There are so many more, but you get the idea. Nokia is very much a case study in the company culture dept. If the above should get you thinking about one thing, it is how all of this affects the below questions:
Are you paid what you're worth and is there scope for development?
Are you given trust?
And are you given ownership?
Are you empowered to make decisions?
Are you exposed to top management?
And are top management approachable?
Do you feel your work is appraised and acknowledged fairly?
And do you feel listened to and valued?
Do you feel an affinity with people above, at your side and below you?
Do you feel that your personal development is important to your employer?
And herein lies the "Eureka" moment. These are the things at the heart of a good company culture. Many companies would do well to try and copy or emulate Nokia on this score.
The Starttech way is about the purposeful journey
At Starttech, the above questions are ones we try to answer positively. But the thing that's at the forefront is the idea of the purposeful journey. As Ralph Waldo Emerson, the American essayist and poet famously said: "It's not the destination, it's the journey." This is how we think of company culture at Starttech.
Yes, we do have an open, airy workspace, we do have cool benefits and perks for our portfolio companies and team members, like an open library, a running club, and endurance training. We're also big on well-being nutrition programs, free language lessons, free healthy snacks and more. We have open Q&A's, and events focused around building successful businesses. We have diversity. And finally, we have our work-laugh balance right.
But, most of all, we have mutual respect and approachability. Like Starttech CEO and Founder Dimitris Tsingos likes to point out:
"While we'll never beat the Googles of this world in what we can offer our team members in a material sense, we'll keep trying to do our best in proving how much our people matter to us. We always have in mind that loyal and meaningful relationships are built on the emotional foundation of being together in a journey which has a purpose. Our experience has validated that teams which are created within this framework are truly unbeatable – and damn fun to be around."
Now, how does that make you feel? Pretty good I hope.
An epilogue of sorts
The end goal of your company culture is simple. To create an environment of collaboration which people enjoy, are proud of and which inspires everyone, day in and day out.
After all, where do we spend most of our lives? At our place of work, of course. There are a lot of companies, and especially startups and scaleups, that talk about their "unique" company culture. For the most part, however, it's based on exactly that; a statement, rather than practical actions to back it up. You only know you have a unique culture when your peers and colleagues talk about it – and laugh, smile and work hard while they do.
Now, that is what I call a unique company culture.