Hiring your startup's first employee. It can be one of the scariest and most exciting aspects of making the leap from solopreneur to full-blown startup founder.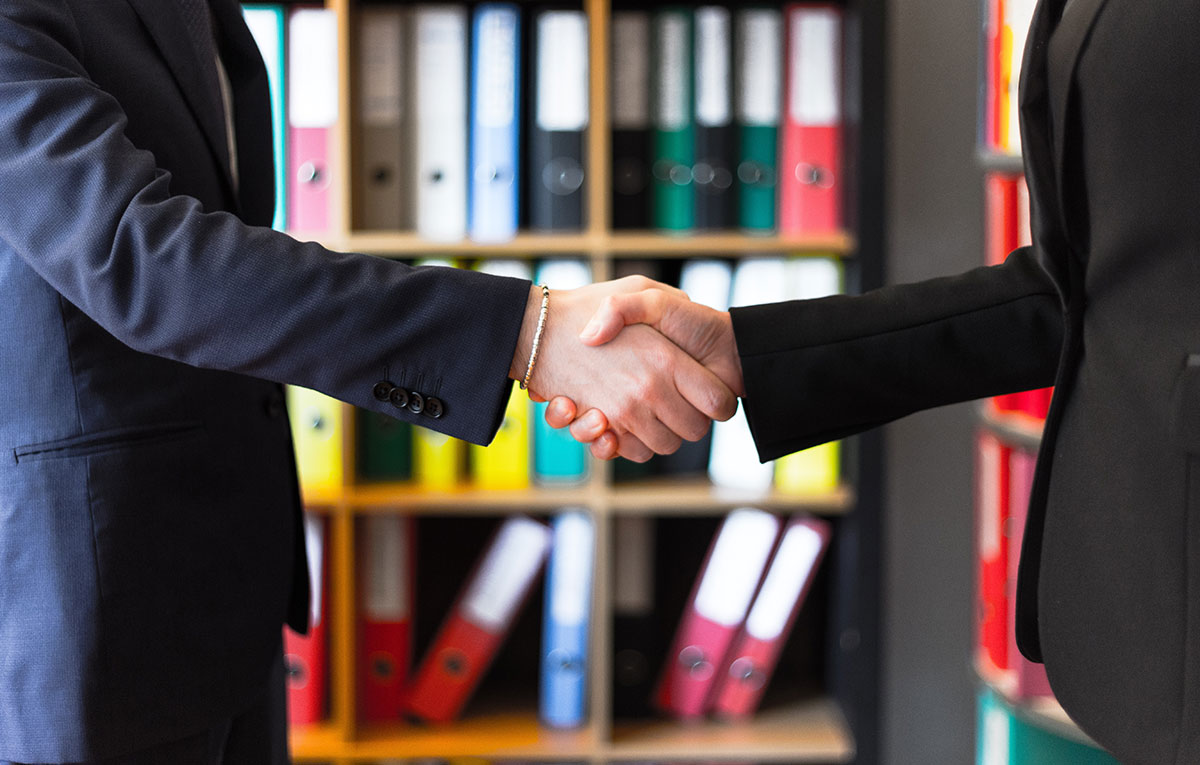 Whichever way you look at it, much like getting your startup to break even, it's a landmark event in many ways.
For months, it's been a case of blood, sweat and tears operating your fledgling business as lean as possible. Well done by the way if you have got to this point. Until now you have wore every hat imaginable. But finally, you've hit a tipping point. You need to bring in a helping hand to make sure you keep growing and stay competitive.
And there are A LOT of things to consider. First off, there's a whole host of new legal obligations, bureaucracy and costs. Then you also have the stress about how this employee or team member will fit in and handle the workload; as well as the relationship they will have with you.
It's a minefield alright. Having said that, if you focus on the positive, it means that your business is doing well; and potentially going places. So embrace the change and go for it.
Still, we're not suggesting that hiring your startup's first employee should be taken lightly. To help you navigate the ins and outs, we've laid out some important steps to take on your hiring journey.
Hiring your startup's first employee: where to start
So, where do you start? If you have no experience in hiring or recruitment it can seem a little daunting. Not only the practical side. But also the fact that you are going to bring someone from the 'outside' in on YOUR project. YOUR baby. but here's the good news. This is your chance to prove to yourself, and to others if you like, that you can be a good startup CEO.
To find good early-stage hires, your personal network and those of your investors and/or advisors should be your first port of call. These alone should be able to yield plenty of good early referrals. You will definitely need to lean on personal referrals. And that's a good thing, since this way you should be able to get candidates with similar aims, mentality and skills.
After exhausting your personal network, then the various hiring platforms out there are the next obvious choice. In the United States, sites like A-List and AngelList provide direct paths to high-quality candidates. LinkedIn is also a popular choice, but is a bit more generic.
According to various industry data, it's widely accepted that early-stage startups have the weakest conversion rates in recruiting. This is due to the high-risk factor that working for an early-stage startup involves. Because even when people introduce you to prospective candidates, it's not so common for a fledgling company to close a high percentage of the candidates it goes after.
That's not such a bad thing, however, because at this stage a single hire can completely change your company; depending on the talent and skills that they bring to the table.
How to hire for a startup 101
First of all, when is the right time to hire. The answer? When it hurts. When you feel like you can't handle things any further by yourself. Or, when you are growing and severely lacking in the skills in the relevant areas to take it to the next level.
At least this is the viewpoint from one of our own former startups, Epignosis, which has blossomed into a hugely successful scaleup. Check out of #StartUpGreece movement to learn more about them.
Pearls of wisdom
Anyway, here are some words of wisdom from CEO and Co-Founder Thanos Papangelis.
Hire only when you feel the pain
Hire slow. Take your time with the first new recruits because a wrong hire can kill you
Hire people that are managers of one (i.e. they can work with little feedback or supervision)
Go for raw talent and not so much university diplomas
Avoid overly-simplistic or over-worked CVs
Avoid people that change jobs every other year
Hire people you envision that you would like to spend time with both in and out of work
Bring in people who are curious and have a clear drive to become better
Hire people that you feel will be able to manage people later on
As Thanos points out, there are always exceptions to the above rules. For example someone who has changed jobs quite a bit may have a backstory which stands up. That will come out in the discussions you will have. But if you use the above advice as a general guide, you will not go far wrong.
But, how about some principles?
Our own co-founder Dimitris Tsingos, influenced by Ray Dalio's Principles, shared with us the following:
"The 1st employee should be a person you want to share your life with. Actually choosing 1st employee very much resembles to choosing a co-founder, with the only difference being that the co-founder is expected to have a somewhat higher risk tolerance."
According to Ray Dalio:
"Turnover is costly and inefficient because of the time it takes for people to get to know each other and the organization. Both the people you worth with and the company itself will evolve in ways you can't anticipate. So, hire the kind of people you want to share a long-term mission with. You will always have uses for great people."
So, radical as it may sound, in his New York Times Best homonymous book he prompts:
"Don't hire people just to fit the first job they will do; hire people you want to share life with"
More key rules to follow
Aside from the above advice, there are a few other key rules you should follow when hiring your startup's first employee:
Don't just go with your instincts
Even if you are bringing someone in via a personal referral, you still need to do all the proper background checks on your potential new hire. Just trusting your instincts is not an option. As well as background checks for legal reasons, etc, also go for a psychometric test. These are a great help in making sure that a prospective candidate is a good fit for your startup. Another of Starttech Ventures' portfolio companies, Psycholate, is a strong player in this industry.
Check references
As well as the screening and background checks you will carry out with the relevant authorities, you should also make sure that you check fully any references provided by the candidate you are considering bringing on board.
Set a clear salary and select the employee's classification
When hiring your startup's first employee you need a set a clear salary limit; so that both parties are aware of it and you don't end up wasting your time or theirs. Obviously you can leave some room for flexibility when making an offer if you feel the candidate is really exceptional. You also need to make sure you classify what kind of employee you new hire will be. In the United States, for tax reasons, you need to categorize your new team member; as either an independent contractor, common-law employee, statutory employee or statutory non-employee.
Keep your records in order
Another important formality before your new team member logs on for his or her first day, there's a list of records you need to complete and process. These can be found on the U.S. Department of Labor's website.
Get the right insurance
Insurance. This one is a no-brainer but you also need to make sure that you have the right level of insurance coverage for both your new hire and yourself from day one. Do your research. And depending on your new hire's status, make sure you are covered correctly according to their needs – and yours!
Hire people better than you
This may seem strange and a bit intimidating but you should always look to hire someone you can learn something from. It doesn't have to be in your area of expertise. But generally, try to hire people with better skills and (relevant) experience then yourself. The famous quote from Confucious "if you're the smartest person in the room, then you're in the wrong room" holds true. You want to bring in highly talented people who can help take your business to the next level. And why not start with this when hiring your startup's first employee? They may end up becoming one of your trusted inner circle's famous five growth influencers.
Sell your 'purposeful journey' as a community
The secret to closing the deal with those candidates you really want is to make sure you present your company vision in the right way. Sell your project as a community. Always try to be crystal clear and transparent about your vision; as well as your passion and excitement for them to join you on your journey with a purpose.
Imagine yourself in their shoes. Make them feel like they will be joining a startup which takes its company culture seriously – but knows how to have fun too. Work-laugh balance as we like to call it at Startttech.  Most importantly, make it clear that you know exactly what you want. If ultimately a candidate slips through your fingers, that's okay. Just try to stay in touch, keep the relationship open. This shows that you were authentically interested in them as a person and as a professional; and, perhaps, when it comes to their next move, they will come back to you.
Above all, this will help you create and cultivate an authentic company culture to be proud of, as well as create a culture of trust.
Go forth and bring in the help!