What does it take to become a successful startup entrepreneur and make the leap from startup to scaleup? Is it luck, timing, tech talent, or sales skills? As it turns out, more often than not, it's a blend of all of those things – and then some!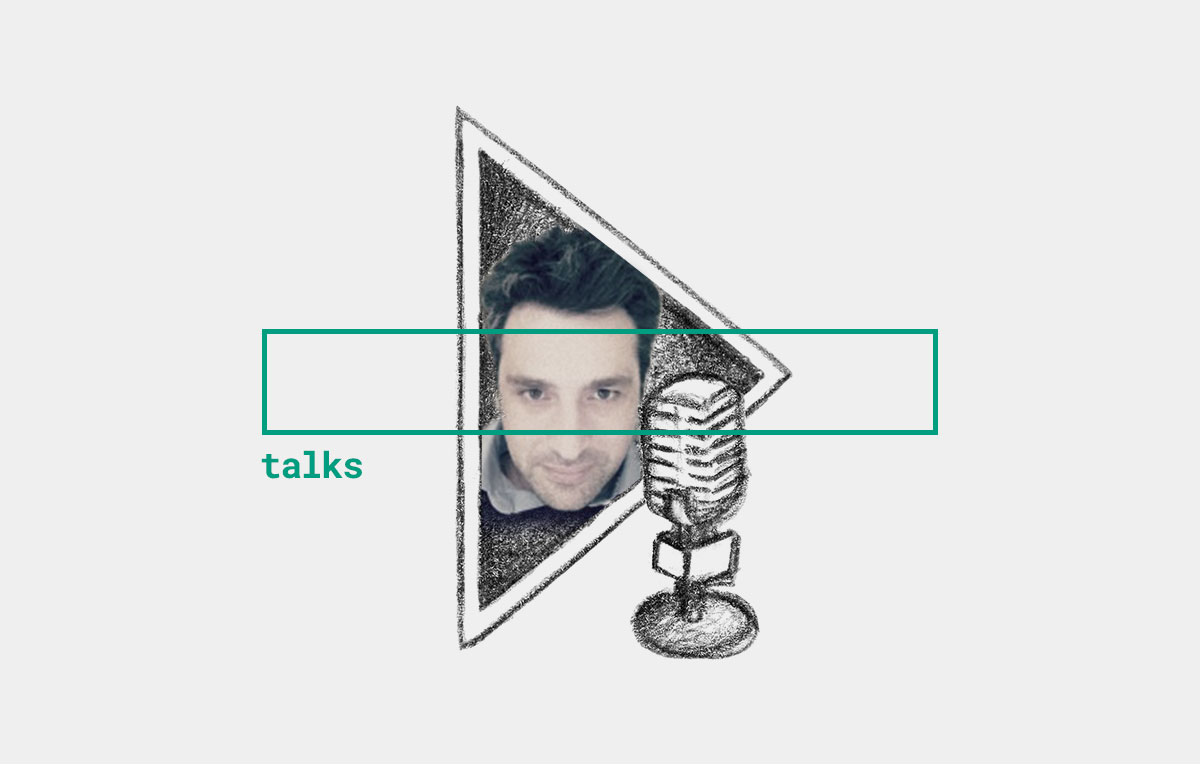 How do we know this? Well, it so happens that we managed to corner Epignosis CEO Athanasios Papangelis. And with his back against the wall we forced him to reveal all about what it takes.
Epignosis – a true Greek scaleup
As you may or may not know, Epignosis is a scaleup which came out of Greece in the area of learning technologies for enterprises.
Founded in 2012, Epignosis develops TalentLMS, one of the leading SaaS LMS platforms worldwide with more than 5,000 customers around the world. The secret of their success boils down to a great product-market fit, and a brilliant business model. Both of those aspects are the reason for their growth from startup to scaleup, in a relatively short amount of time.
Right then, so what's the secret behind the success? Let's get down to business.
On people, teams and roles
Q: Let's travel back in time. How large was the team in the beginning and how many people do you have now?
A: "For me the starting point was 2007 when I returned to Athens after finishing my military service. I joined the company and I focused exclusively on it. Traditionally our company was small. In the beginning we were a small team of 6-7 people. We grew to about 20 people up to 2016 – and some of these team members are still with us now! Today there's 65 of us, almost double in comparison to last year. What's important is that the initial core of our team didn't change."
Q: Was there any hierarchy in your initial small team. What were the roles and responsibilities.
A: "Well, a startup doesn't really have any hierarchy at all. People do different things, they wear different hats. And that was also true for me as for the other members of our team right from the beginning. For example Eleftheria, who today is our Support Manager, was involved in many things, such as little support, Quality Assurance (QA), etc. This was because we didn't have an expert in that field, for example. And that was also true for all of us. The only person from our team that is focused on a particular subject and has been doing the same job from day one is George Kalfas our Sales Manager."
Q: So, what's the hierarchy of the company today? How many different departments do you have?
A: "Well, first of all we've got our Development Department that is divided into three teams. We've got three teams, one for each one of our products: eFront, TalentLMS and Talent Cards. We also have some additional teams such as QA for code testing, mobile development responsible for our mobile apps and also UI/UX team that is responsible for the visual design. These are complementary to our main Development team. Apart from our development teams we also have our Marketing Team, Customer Success Team, Customer Support and Sales Team, along with our admin departments such as accounting, HR, IT and administration."
Q: You mentioned about people wearing different hats. Is it easy to free yourself up from all those roles?
A: "First of all wearing different hats in the beginning was crucial for our survival. When you don't have the required financial resources to hire experts you need to be inventive and adaptive. When you don't have enough money small teams are more effective. It's all about capital efficiency. They act on time and give hands on solutions. But that's not viable in the long-term. You can't grow when you have people that do different things. You need to gradually change it. Personally, I used to do a little marketing, sales, and QA together with my development team and generally whatever was essential for our company's benefit that period. But today I have "relieved" myself from all these roles and responsibilities. We have all these teams of experts that are able to do exactly what is needed. Of course there are still some things for which I am personally responsible. Mostly the tech part is what I love and anything that has to do with the entire product development strategy."
On pivots
Q: Pivot! No not that episode of Friends with the couch, but the real deal. How difficult is it to recognize and admit that it's time to change?
A: "Good question. It's incredibly difficult. Your products are like your children. You love them and you want for them to succeed. You want to give them all the opportunities they may need.
We've done many pivots but the truth is that our pivots weren't damaging. We didn't change industry. They were more like transformations or "evolutions" of our previous products.
Every time we changed into a new model but we tried to keep all the good attributes of the previous ones. With eFront we initially started with the Greek market but then we decided to made it open source and target the international market and things were better as we found initial traction. We then "pivoted" eFront to TalentLMS but that's not actually the right term to use because we still have eFront. With eFront we reached a specific level of success. TalentLMS made our company a global player. eFront led us to revenue around 1M as a company and then with the TalentLMS more than 10M. It was TalentLMS that made us a scaleup."
Q: How easy or hard is it to convince your team and yourself to pivot?
A: "That happened only with our first product, eFront, where it was a shift in the market that he focused on. For eFront we did everything we could, we tried to find investors but that didn't work out. But the truth is that all of our changes were organic. We didn't just made a conscious decision to make something new, to transit and move to a new state."
On fundraising
Q: Tell us about the feedback from investors for eFront at that time.
A: "Well, it was around 2003, it was quite early for us. Our product was at a premature stage and we approached technological companies that would invest in our company. But the truth is that it was too early for us to convince VCs back then. It was really important for us, however, as we met interesting people and we got precious feedback."
Q: Tell us a few more things about your fundraising efforts. Was it a priority for you? You mentioned before that when investors came knocking you had already grown significantly.
A: "That's exactly right. We didn't actually search for funding after 2003. Especially after 2009 when we became profitable. We had already grown and we didn't need them. It's like the loans banks are eager to give you as much as you want when you don't need them. It's funny how things worked out on that score."
Q: What was the mentality of your company throughout all of this effort? As startups generally try to find investors, crave to be acquired and exit, they don't focus on profitability. What's your opinion on that?
A: "A company that is profitable is not struggling to find investors or make an exit. When a company has an investor, well investors need to close the fund. They are obliged to do that. Each fund has a specific lifecycle and so funded companies are forced to accelerate growth, mostly because of investors. But when a company is funded by its founders then there is no urgency, especially when the company is profitable. So, the first condition to be satisfied is for the company to be profitable. There is no institutional obligation in this case.
For us our main priority was not necessarily growth. We wanted to make a good company. One that wouldn't depend on third parties in order to survive. One that would have an outstanding product, as simple as that. So we focused our efforts on that and yes investors, as we mentioned before came knocking our door when we were profitable. And of course for that reason funding was based on better terms. When you try to survive and you desperately need the money, things are really difficult."
On Eureka moments
Q: When did you realize after all these experiments and transformations of your products that your company had reached a sustainable level, a point where you realized that you had built a viable company?
A: "It was between 2007-2010 when we made a transformation to eFront to reach the international market with our open source solution. That's when we started to have real revenue. In 2010 our company was a small but profitable one. And so we started experiments from a position of relative security. We made TalentLMS based on our financial resources from eFront. So, the crucial year for our company was 2010.
Q: Tell us a few things about marketing and its impact on scalability. It's true that aggressive marketing strategies are not recommended in the beginning because you don't have enough money and even if you do it might a bit risky as you have not already shaped your product. What's your opinion on that?
A: "I think this is something that happens gradually. You have a product you get to the market and you follow a continuous testing and experimenting procedure. The lean startup way. Where you make a change to your product and see what happens. It's a continuous procedure where you make adaptions. And these iterations go on till you reach product market/fit that means your product finally makes conversions. A key part of this process is also product development efficiency.
Q: And of course you needed to do all these changes while being careful with money. How easy was it for you to balance this?
A: "Exactly. The truth is that we were really thrifty in the beginning. We were really careful with money and we did all these changes at a slow pace. It took us a bit longer but we did it with a "safety first" approach. I mean, if there was a VC involved then we would probably have done it quicker and maybe the result wouldn't have been the same. We would have a lot of money and that is not always good. This is when the risk of waste is rife because you might spend money focusing on things that are not good for you business in the long run.
Q: What happens when you finally have enough money but you're used to not spending?
A: "Well, in that case you should not cut corners. But again you should have a "DNA of not wasting money". Today that we are able to spend more money we do it to an extent that will help us grow. For VC-backed companies, the number one priority is fast growth, for us growth and profitability are equally important. We believe that there should be a balance on that.
On going lean
Q: Tell us a few things about lean and agile methodology. Did you apply these methodologies on marketing and product development?
A: "Our company is based on agile philosophy. In short we believe in going lean or going home. We use agile methodology to build our products: we measure everything, we focus on things that work and invest more money in these things. Agile is based on measurements of what's working and what's not. Our priority was to minimize release cycles, even when we didn't actually name it as agile or scrum back then. When this terminology wasn't famous, we followed it in practice.
Q: And what about automation ? Did you apply it right from the beginning?
A: "Well, we used and continue to use automation on all levels. We didn't want to talk to our customers meaning that we wanted to make an engine that would be 100% automated. We had kind of a hidden contact form back then because we didn't want our customers to communicate with us. What we wanted for customers was to visit our site, sign up and be able to buy, update and do everything they needed on their own. We wanted our customers to be self-serviced.
On handling the competition
Q: What is your advice on tackling competitors? Do you believe that a company should conduct thorough investigation on its competitors right from the beginning?
A: "Look, of course you should be aware of your competitors. You must have a whole picture in your mind – and on paper – of your competitors and the market you're targeting in general. But, competition is like noise. It's something you cannot control, it's a distraction and so there is no need to focus too hard on it, or them. You should focus on the things you do, on why your customers choose you. You examine your latest actions and see how you can improve.
On entrepreneurship
Q: What's your view on the state of play in the Greek Startup ecosystem? And, how does its future look?
A: "We've got good developers here in Greece. Our country has been successful in many other fields in the past and I believe the same will happen with tech companies too. Actually the whole thing has already started and I am not talking only about Epignosis. Taxibeat, Workable and many other Greek startups that managed to succeed internationally are great examples that show the way to the ones that will follow."
"Also there are many funds have been created and they're going to invest in Greek startups.
The thing is that startup culture is shaped mostly by the previous companies that made exits, that know exactly how it works and so they are eager invest again in Greek startups. Just like PayPal Mafia, so the first generation of Greek exits helps the ones that will follow (paves the way for the next and accelerates in a way the procedure. Today, we're in the first generation of exits and I strongly believe that they will support the next generation. We are a small country but that doesn't mean that we cannot be innovative. Quite the opposite actually."
Q: What advice would you give to someone that has an idea and wants to implement it?
A: "Well, I say just go for it. Thoughts and ideas are good but implementation is what makes the difference. Tech startups don't need vast amounts of money to start. You don't need a funding. Two or three people with a good idea are enough to create a tech product. And of course, energy and drive are also important."
Q: And now that you're leading a successful scaleup, do young people in the Greek startup community come to you for advice?
A: "Well, Dimitris [Tsingos, Starttech Ventures CEO and Epignosis Co-Founder] is more keen on this. I'd say that he has a horizontal approach on things and so he is a good mentor. Personally I have a more vertical approach, that is when there's a specific direction I focus on that till the end. I believe that we complement each other and this is really important for co-founders because both attributes are really important. Both extroverts and introverts are important. But I am eager to help young people if they come for advice. Our field is dynamic, things constantly change and you have to keep up with all the changes that take place. I am open to help young people."
Q: So tell us a few more things about mentoring. How important is it and when did your company finally reach a point where you realized that it was crucial for your next steps?
A: "The truth is that when you are within a certain situation it's difficult to have a wide view of where you are and what you need. At that point an external observer is required, one that will show you what is self-evident but not obvious to you.
We found mentors when we started growing and Dimitris, with his wide network, was the key person to help us on that. So we found a few people that understood our needs and were eager to help us. Maria-Dramalioti-Taylor was one of them. We had a few sessions that were really insightful for us and she helped us in many ways, offering her advice concerning the VC perspective.
On the future
Q: How do you envision Epignosis 10 years from now? And concerning what you mentioned about PayPal Mafia before, would you do the same?
A: "Actually, we've already had some discussions about that. It's one of our plans to make investments in small startups, and of course we're going to focus on tech ones since technology is something we understand. We're not going to focus our investments necessarily on tech-educational products. But we'd definitely love to cooperate with people that have great ideas that they want to implement. Let's say something related to virtual reality would be of our interests. But that doesn't mean that we will develop a series of products. We're not a project-house, quite the opposite. Building a company is a really challenging venture and it's even more difficult to succeed but if you do side-projects then I'd say that it's impossible. We only have 3 products and our mentality right from the beginning was focus."