Running a tech startup is not just writing code and exclusively focusing on developing your software product. Many successful entrepreneurs admit, in hindsight, that in the beginning of their careers as startup founders they have been called upon juggling way too many hats. And that includes the one you'd wear when hiring for your startup.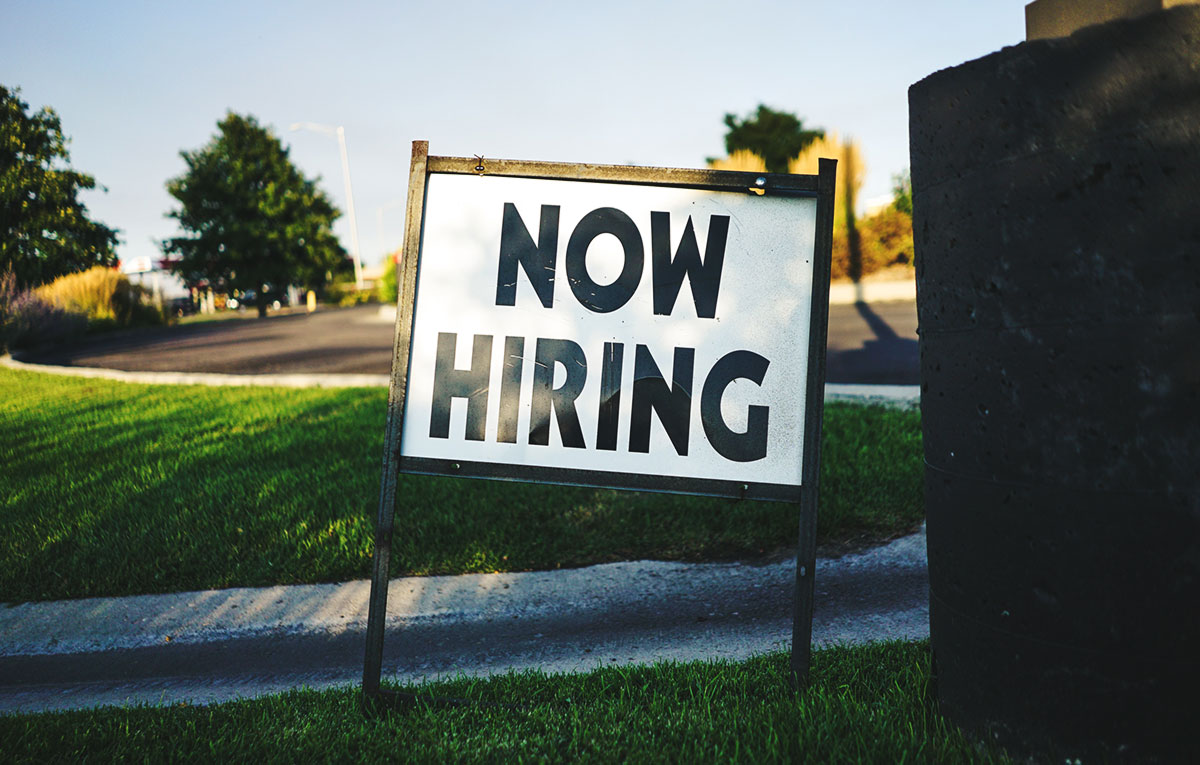 As a startup founder, it is highly likely that you'll have to be your own business' accountant, your own content creator and any other peripheral job positions you can think of, for a while. You'll also have to get involved in sales, support and other marketing efforts. To be more precise you'll probably have to set up the respective processes yourself. Finally, among other things, you'll also have to deal with challenges, such as hiring for startups. You may need to single handedly run the whole recruitment "department", till you get to hire your first HR specialist 🙂 .
But where's the problem with this, you may ask. Good point; since you're asking, it means you're already fully motivated. Apart from all the frustration caused by having to tackle all these tasks in parallel, hiring is a difficult endeavor on its own. It can get tricky, even for traditional and established businesses that are on the lookout for new personnel. Don't worry, though. It's often hard even for professional recruiters and HR managers. These are people that have the skills and tools to aptly evaluate and filter a list of candidates; and finally find the perfect matches or at least manage to avoid missing the mark entirely. But why is hiring all that difficult for startups?
Your challenges as a startup
Lack of certainty
In fear that the startup may not exist in a year from now – as compared to a traditional established business – who's going to prefer your offering over a safer bet?
As Eric Ries mentions in his widely-known book "The Lean Startup", referring to a failed startup that wheels out their conclusions after the fact:
learning is cold comfort to employees who are following an entrepreneur into the unknown; you can't take learning to the bank
Tougher competition
There is, indeed, an extra level of competition for tech startups – or for startups that are in the lookout for software developers and tech-related professionals. And that's because there are too many people with the same skills working for these companies. And some of them may have already reached a significant level of growth.
Potential employees probably need to get involved in additional roles, as your existing team already does. But who's willing to accept that as a fact? And if they do will they be able to adapt quickly?
Small runway
Time is running out and your financial resources are about to run out – so is your runway. You need to move fast.
Balancing budget
Starting with zero or minimal financial resources, your budget is limited. You need to strike a balance between a junior- level employee with potential in skill-building and a senior employee that's already there.
How to get hiring for your startup
Let's start with this: When is the right time to begin hiring for your startup?
When to start hiring for your startup
One could argue towards hiring them right before you need them; as your probably restricted financial resources dictate. And each hire should be based on your current specific needs. For example, there's no value in hiring a growth hacker if you have not yet reached your product/market fit. You'd better save your payroll budget for the right timing and the right people, to take you to the next step.
However, that doesn't mean that you cannot post ads for job positions, early on. Acting early will give you time to better filter your candidates and hire them as soon as you're ready. Besides, having a pool of potential employee contacts ready for future use is better than nothing. Let alone, you can never be sure when you'll be able to gather up a list of candidates to choose from. To put it another way, in a worst case scenario you never know how many – if any – will "show up". So, try to devote time and take care of that part of your business, at your own pace.
Who should you be hiring for your startup?
That is to say, what should be the core soft skills your candidates need to have?
Given that any startup involves, without a doubt, an ever-changing and challenging environment, core personal qualities such as adjustment, self-motivation and passion are essential for all new candidates. In addition, startups are – in their essence – groups of motivated people that work towards a common goal. Making sure they are team-players, is probably one of the major criteria you should value. This last one, should be an binary criterion. That goes to say, you should exclude candidates who give you the impression they lack that trait.
Finally, you should also value creativity and the ability to think and work outside the box. You'll need to select people that make things work and have a passion to grow. All these traits are really crucial for your success, as these people will be growing together with your startup.
Cultural fit and why it's crucial in hiring for your startup
A lot has been written about culture. And though this term might seem kind of controversial or vague, even for the youngest startups featuring a couple of co-founders, there exists culture. If we set aside all the needless explanations and formal definitions, culture is summed up in x things your team – of any size— values the most. Many co-founders will advise you to find a person that has the same mindset as the rest of the team. And that is of great importance. As you grow in headcount, things get more complicated. And having that common ground will help you move forward.
But that doesn't mean team's variety should be neglected, not at all! You just need to share core values. And thus, prioritize this cultural criterion above tech or business skills. A skilled candidate who does not fit with your team most of the time, will not add any value. Even worse, the wrong person will slow down your progress, as a team. On the contrary, someone who fits well, will be able to align and adjust.
Now, let's see what thriving startups evaluate when hiring. To that end, let me share with you some of the most important learnings we've accumulated over time from startups that are incubated, accelerated or have graduated from us or are close friends of ours.
Learnings on hiring, from our ecosystem
Workable, one of the world's leading hiring platforms, advises startups to hire for attitude and train for skills. And they do embrace this attitude (pun intended) for their own hiring too. According to Workable, your startup scaling up depends a lot on your team. And in order to achieve a well knit team, you need to select people with whom you share common work morals and values; such as commitment and dedication. That's the insight they shared with us during our third Scale up Greece event.
All that is also true for Epignosis, our graduated portfolio company and pioneer in learning management systems. For Epignosis, success is a combination of company, product and people. And they have already proven that. Some of the initial team members are still a part of the now grown and mature company. Isn't then hiring of great importance to your startup's future?
Value the character 'behind'
Now, before ending this post, I'd like to share with you a job posting of a rising tech startup I came across many years ago; and still rings in my ears. It was a simple and short job description, actually the shortest job description I had ever seen. All these people wanted from their candidate employees before they could apply for the position, was to satisfy three basic criteria.
The first two criteria called for the candidates to have in depth knowledge of two specific advanced/innovative technologies. The job position was a really demanding one. But the third one was the following: "We want you to be a good person who loves people". It was as simple as that. Now, what's impressive is that the company was a really thriving tech company. One that was building an innovative software solution. It was well-known — and still is — in the tech community. And its founders, all of them engineers, had already recognized the value each individual employee brings into the team. They knew it's not evaluated only in terms of technical skills. Without a doubt, these founders were ahead of their time, both in technology and in hiring criteria.
Find people who care
What struck a chord back then — at least for me 🙂 — is a practice that is common to many startups today. It's true, companies today value teamwork and other skills equally, along with the hard ones. In a relevant survey, conducted a few years ago for the sake of a recruitment company, one of the interviewees, Kelly Hadous, founder of 'Win The Room' made a clear point on that approach:
Find people who CARE. Working in a startup is challenging and if you don't find the right people – the ones that are ready to put their hearts, souls and guts on the table for the sake of your company – you're screwed.
Epilogue
All in all, it's the people behind the scenes that make a company successful. And in the end, you should keep in mind that you can train them for skill, but you cannot train them for attitude. Choose wisely!
And don't forget!
All our job positions are still open! Even if we have to do the interviews and pick our candidates remotely. In light of the most troubling recent advances in the COVID-19 situation, we made sure we can still work from home. And so can you! Because in the end, we will get to the bottom of this and everything is going to be alright. Life will go on, and so will our passion.
Nonetheless, we take our people's health seriously. Have a look at what we're doing in response to the recent COVID-19 outbreak.
And don't forget to check out our job positions. We can always use an extra hand to do great work!
Hiring for your startup: when and how
was last modified:
March 20th, 2020
by