No pandemic can hold back progress and advancements. Especially, when it comes to Panorama of Entrepreneurship and Career Development. This annual, groundbreaking career event that opens up great opportunities for young people resumes its processes; and returns as a digital conference this time taking place on July 11-15. Ready to join us? We'll be there to share our passion for scale ups.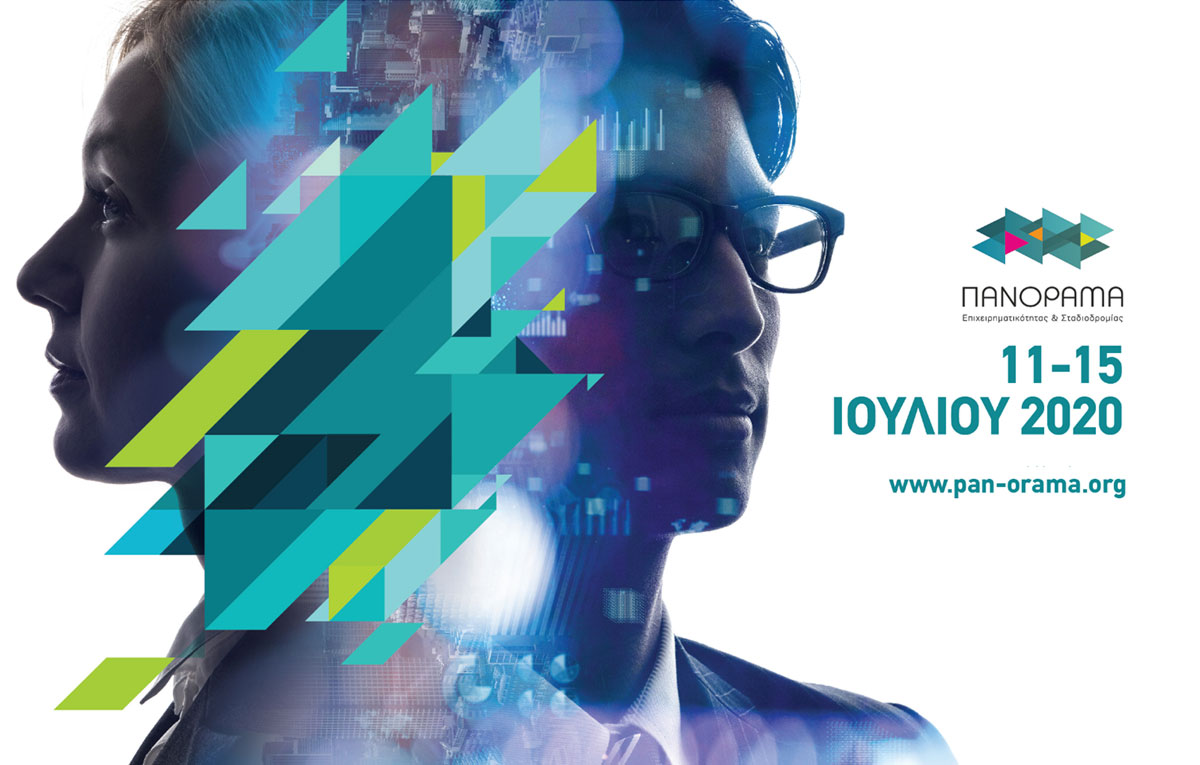 Before we tell you all about it, let us first introduce you once again to this pioneering event.
Introduction to the Panorama of Entrepreneurship
The Panorama of Entrepreneurship and Career Development is the largest employment conference in Greece. One that engages young people and businesses in a win-win situation. And that's thanks to its initiators, whom we had the honor of hosting here, in our offices, a few months ago.
Professor Iordanis Ladopoulos and Dimitris Skourtas, the organizing committee of Panorama of Entrepreneurship visited Starttech and, during our Q&A, they shared with us all the details of their brilliant idea. How they help young people in their careers and how this turned into a wonderful initiative; the conference itself and other, parallel activities that count up more than 10 years. You can sneak a peek on how they've been inspired and how they put this brilliant idea into action, in our article.
Now let's get into this year's event details.
The 10th Panorama of Entrepreneurship and Career development
Though it was originally scheduled to take place in March, it was eventually cancelled, because of the pandemic. Fast forward four months, the event now takes place as a web conference; making it available to anyone interested, to virtually attend from their screen. And that's, of course, for free!
This five-day digital conference gathers exceptional professionals, to share their valuable experience, their knowledge and their useful advice on a plethora of subjects. A type of guidance that is more than helpful, to young people. And so, this digital conference offers a wide range of panel discussions, covering topics to match all "tastes".
There will be more than 80 presentations, panel discussions and workshops; and more than 200 distinguished speakers from Greece, the US, the UK, Switzerland, Germany and other countries.
This year's digital Panorama of Entrepreneurship and Career Development offers the following great opportunities:
Company executives, marketing and communication experts will lighten up discussions on relative topics, for those who are interested in these domains.
Successful professionals from the tech industry and economics will be available, to further discuss topics of their industries and answer relative questions.
University alumni will share their past experiences and the alternative career paths they followed, with attendees, acting as role models for young graduates.
There will also be open discussions with the CEOs of several thriving incorporated companies.
Last, but not least, startups' representatives — established in Greece and beyond — will take part in constructive panel discussions.
Greek startups featured at the 10th Panorama of Entrepreneurship and Career Development
The first day of the web conference will be almost fully devoted to startups. You may have a look at the full schedule of the event here. To give you a hint on what's coming, in case you're more interested in startup topics, here are some of the major guest speakers that will attend this great event; and the topics they will be discussing:
Note: we've picked out some of the major panel discussions for you , but you can rest assured; their whole list of topics will be beyond your expectations.
"Why up-skilling will be important in a post-COVID-19 job market"
Some of the top job creators from the most successful tech companies in our country will discuss the hiring trends and the desirable skills candidates need to be competitive in.
The speakers will share their perspectives on this topic. They'll also share their perspectives on how they see the future of the job market.
"What are the ingredients of success within the startup world? When and how should you start?"
The speakers will discuss all about the startup success.
"From startups to scale-ups: challenges that follow this successful endeavor"
Dimitris Tsingos, Co-founder at Starttech Ventures and the initiator of Scale-up Greece will take part in a panel discussion.
Dimitris will be the coordinator of an open discussion with two exceptional guest speakers:
These are two of the most interesting scale-ups of our country will share their views on this topic.
Our passion for scale-ups
Just a few months after the last Scale-up Greece meetup with Skroutz, we have the opportunity to virtually meet with two of the most important Greek Scale-ups, to discuss all about the challenges and the countless opportunities that unfold before someone who might be interested to pursue a startup career.
We believe that learnings shared during these events are valuable to young aspiring professionals who are examining all available options and are probably thinking of going down the entrepreneurial path.
But, the truth is, this insightful knowledge and experience transference that usually takes place in such events, serves as a mutually constructive ring of support, fostering of all participant companies; no matter the stage of growth they are at. Besides, this particular conference, as mentioned by its initiators, is not exclusively focused on young professionals. But also, on anyone that is in the lookout for new opportunities. And that happens to be one of the objectives of the Scale-up Greece meetup.
Update your calendar and be there
You may find the complete agenda for the event here. Browse through the topics that match your interests, add the panel discussions to your Google Calendar and enjoy the live streaming experience, featuring exceptional workshops and panel discussions.
You may also register for free and allow for your profile to be visible to potential employers 😉
Who knows? Lady luck may be knocking on your door sooner than you imagined!
10th Panorama of Entrepreneurship and Career Development
was last modified:
July 9th, 2020
by