"Exits are happening and Greek founders are getting noticed." This may or may not be a news flash for you. Either way, we can't emphasize enough that there's never been a more promising time for the Greek startup ecosystem and VCs who want to invest in it.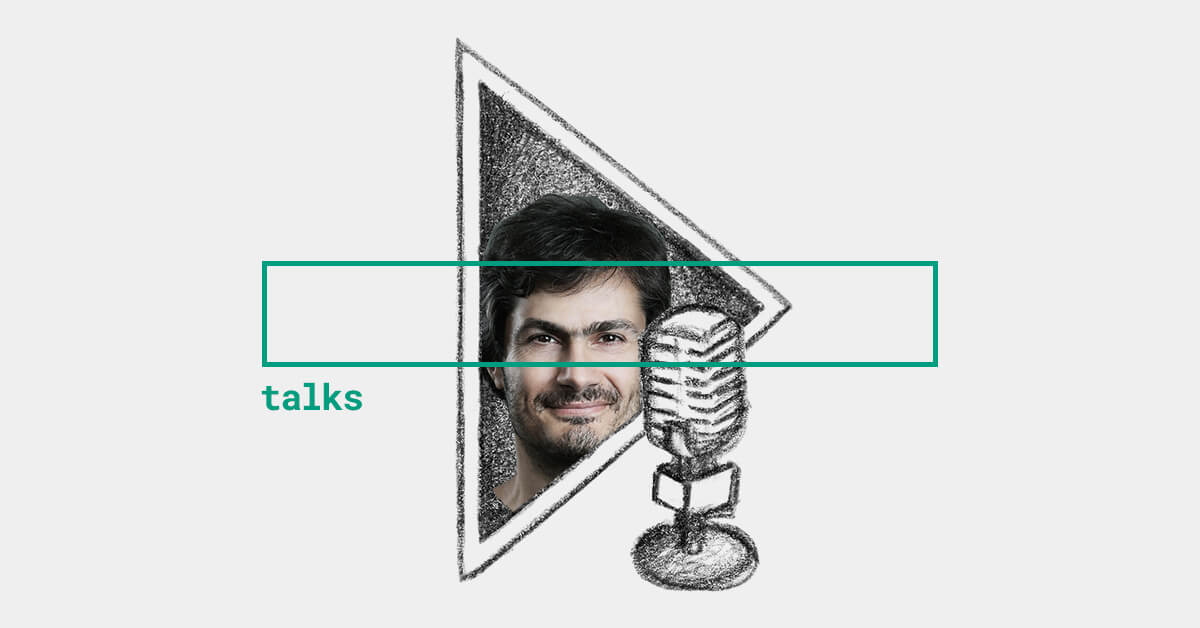 The above quote is from a good friend of ours Apostolos Apostolakis, the co-founder of VentureFriends. An investor with an entrepreneurial background, Apostolos was kind enough to stop by at Starttech for another of our Open Q&A sessions – a series of events which are part of our wider #ScaleupGreece initiative.
Because as we keep saying, the opportunities in Greece right now are huge. And central to our efforts as an early-stage investor and Venture Builder is that we believe in those opportunities. And, more importantly, we believe in the local talent right here in Athens, as well as in the greater Eastern Mediterranean.
Right, now on to Apostolos' words of wisdom and view on the current issues surrounding the burgeoning Greek startup ecosystem and VCs.
The Greek startup ecosystem and VCs – VentureFriends' view
In his own words, Apostolos' involvement in many great startup successes, such as Taxibeat, has helped him to also "learn more about the way investors think" – a key factor of his success as an investor. He was among the first investors of Taxibeat and became early on a vocal supporter of the company, contributing to its global expansion and fundraising efforts. Then as a board member, it was the first time he had the opportunity to work with and learn from successful international investors with whom he exchanged views on the company's progress, challenges and vision.
"It was an amazing experience because I was exposed to a really challenging landscape due to the competition of Taxibeat with Uber and I was getting to discuss those issues with experienced and smart people" he says.
"I learnt a lot in that 4-year period and also for the second time after the sale of e-food.gr, gained the valuable experience of going through the sale process of a company to an international buyer."
Startup and scale-up successes
Then in 2016 Venture Friends was launched and has grown significantly since with Apostolos getting involved in many other startup and scale-up successes. To date, the company's investments amount to over 25 startups, with companies such as Blueground, InstaShop, WelcomePickups, Spotawheel, Stasher as well as many others which are grooming.
So Apostolos started as an entrepreneur and gradually became an angel investor. Why? Firstly, it was the desire to be exposed and participate in more opportunities especially on a global scale. He also wanted to learn from new people and business models. Another driver was his desire to pass on his learnings from the global entrepreneurial terrain back to the Greek tech ecosystem. As he says:
"I was trying to shed light on the similarities and differences of Greeks compared to other entrepreneurs from USA and Europe, in a way to see whether we fall short on some parts or not. But I found out that Greek entrepreneurs are not different or less capable than other entrepreneurs all around the world. I wanted both to convey that message as well as to pass my learnings in order to help more Greek founders take the decision to start and compete globally"
Greek startup ecosystem/market: the state of play
According to Apostolos the segmentation of the Greek tech market goes like this:
On Success vs. Failure
"Naturally you learn both from your triumphs and your failures. But, based on my experiences I come to realize that it is your failures that give you the most valuable learnings. You learn to be more strict with your meta-business model. You need to find out what is going to work and recognize the factors that will have a positive effect in the end. And you also need to evaluate your defensibility against adversities."
On B2B vs. B2C
"I prefer B2C because I am impatient with long sales cycles and don't want to depend on a large company as a customer. There are lengthier sales cycles in enterprise and typically delays. When you've got a B2C product you're judged by your customers in real time and that's great. It is your customers who will quickly either accept or reject your product and you don't get to depend on networking and persuading a difficult buyer at a large corporation."
On exits and Greek success stories
"Exits are happening and Greek founders are getting noticed," says Apostolos.
"Just look at the number of exits since 2012. Those of Bugsense, AbZorba Games, e-food.gr, Avocarrot, Innoetics, Taxibeat, etc."
"And also there are those companies that managed to raise more than $1million. There were actually more than 20 companies that managed to raise such an amount. And for me this is a success metric, maybe a vain metric for some, but it's a real one and I am certain the success rate of those companies will be high."
One issue that may be holding back Greek startups is that international investors might be reluctant to fund a business in Greece mostly because they'll have to "cooperate" with a team that is not geographically close to them. However, if a company has already proven its worth, then investors – even from the other side of world – will be eager to be part of it. Epignosis is a perfect example of that.
On opportunities for entrepreneurs and investors
So what do Apostolos and the team at VentureFriends do to convince other investors to prioritize Greece? They focus on the following global conditions which are also true for Greece:
"Technology can disrupt everything. It can improve anything, be it B2B or B2C"
"Tech entrepreneurship is more democratic and this makes it easier to start by using human capital and limited funding."
"Technology innovation and startups are more visible now. We use more tech in our daily life, we read more about it and so it's easier for consumers and companies to adopt a new tech product."
These conditions are also strikingly reflected in the US market, where five of the largest companies today are tech companies. In the past, the top companies were mostly petroleum or related to the banking sector.
According to Apostolos, Greece has a few advantages both for entrepreneurs and investors. Setting aside the financial crisis and its difficulties, tech entrepreneurship is definitely a promising opportunity for people who have goals and ambitions and want to start something new.
"You can start a new company with a low budget", as he explains.
"In Greece real estate is low-cost compared to other more expensive cities like London or Berlin and there are many talented and well educated people with lower salaries due to low cost of living in Greece."
What else? "Greece also gives you a great opportunity to test a familiar decent sized market and if it becomes successful then go international with the main product team staying locally." All the above conditions create a pool of opportunities for investors. That's why we see so many accelerators, incubators and people who choose to work at startups"
On advice
Get involved in startups in any possible way
"As an employee within a startup you can learn a lot. You get exposure to wide area of knowledge, from lean and agile ways of working and marketing to investment and fundraising. It's a great opportunity for everyone who works for a startup. If you pick a great horse, so to speak, the sky is truly the limit."
Raise money for the right reasons
"You need to be conscious of what you want to achieve. Raising money or not from a VC doesn't define your company. And sometimes raising money from a VC isn't the right decision. One of the drawbacks is that this choice might add pressure to you. You'll have to accelerate growth, and this may not be compatible your company's DNA. You may want to start and grow a company at a slower pace and make small and stable steps as you move on."
According to Paul Graham (YCombinator):
"Startup=Growth (Startup equals to growth), a startup desperately needs to grow really fast as it targets a huge global market and of course in that case you definitely don't want leave room for others. For this reason it's reasonable to go for the expensive VC money as you need money to buy time. If your target market doesn't have that specific need, you can search for other, alternative financial resources. It would be a good idea for you to approach angel investors for example in this case."
On Challenges
According to Apostolos, even if the conditions mentioned above offer a conducive environment that can contribute to many Greek success stories become true, we need a shift in mindset in order to accelerate the evolution:
"The problem lies in the mentality of most people: our way of thinking on average is static. But the truth is that things change dynamically. We have to be inquisitive and constantly seeking to learn and evolve!"
Recalling the struggle in 2012-2014 to help Taxibeat secure significant funding to grow, Apostolos had expressed his frustration.
"I was frustrated that a competent team did not have easy access to funding at the time. In the tech space access to capital is important but in the ride hailing space even more so. First movers in a market have a clear advantage and it is more expensive if not prohibitive to enter later. At that time I realized that we needed more and larger VC funds in Greece in order to be able to determine the destiny of our ecosystem and that was another reason I took the decision to start VentureFriends. I now regret the lost opportunity of Taxibeat where we had to sell the company too early but at least I am happy to see that this will not be repeated in the future."
On entrepreneurship
As for entrepreneurship, he says: "We believe that Greece deserves a better representation within the global startup ecosystem. We need to have more notable successes and that way trigger a chain reaction. Just like what happened in Silicon Valley where the initial success stories triggered the ones that followed."
"We're kind of left behind. There was a delay in our entering the global tech arena. Five years ago there was no private VC fund here. On the larger part we were not aware of what was happening globally. I suppose we were a bit complacent. There was no drive and things were happening without urgency. But when we finally got exposure to the competitive, global environment, there was a significant shift."
"Now we're on track. Things have changed. There's no coming back and that's good."
On skills as a founder
"You are not a great founder just because you have a strong technical background or amazing experience in marketing. The most important skill for a founder is character and people skills. If you have tenacity and interpersonal skills, then you are able to find the key-people who will help you create a durable company. This way you'll be able to surround yourself with people who will complement in all other areas you are not familiar with."
"Also, you need to be strong as a character. You must be able to cope with ups and downs that will come your way. You need to find the strength to keep on going. And you also need to raise your team's spirit after failures. You're the one they will look too for inspiration."
"Optimism, positive psychology and people management are essential. Each team needs a strong business leader. You would be surprised at how many startups fail because they didn't have the right founder or co-founder."
Entrepreneurship is…
In the end, as Apostolos says, clearly it's the case that "Entrepreneurship is a matter of perception, energy and focus on your goal". We think that sums it up pretty much. And what we are seeing increasingly is that the Greek contemporary entrepreneur is managing to fit this profile. And as long as that continues, there will be more success to celebrate.
"We are not all the same. An entrepreneur is not someone who starts a company. What makes you a real entrepreneur is how you respond to the challenges and struggles. You cannot avoid them, they'll definitely come your way."