Getting the first paying customer for your startup; how does that sound to you? Well, it depends on the stage of growth you are, right? If you own, run or work within an established startup, you can probably recall this first sale notification you had received, in what seems only moments ago. And, of course, the excitement that followed.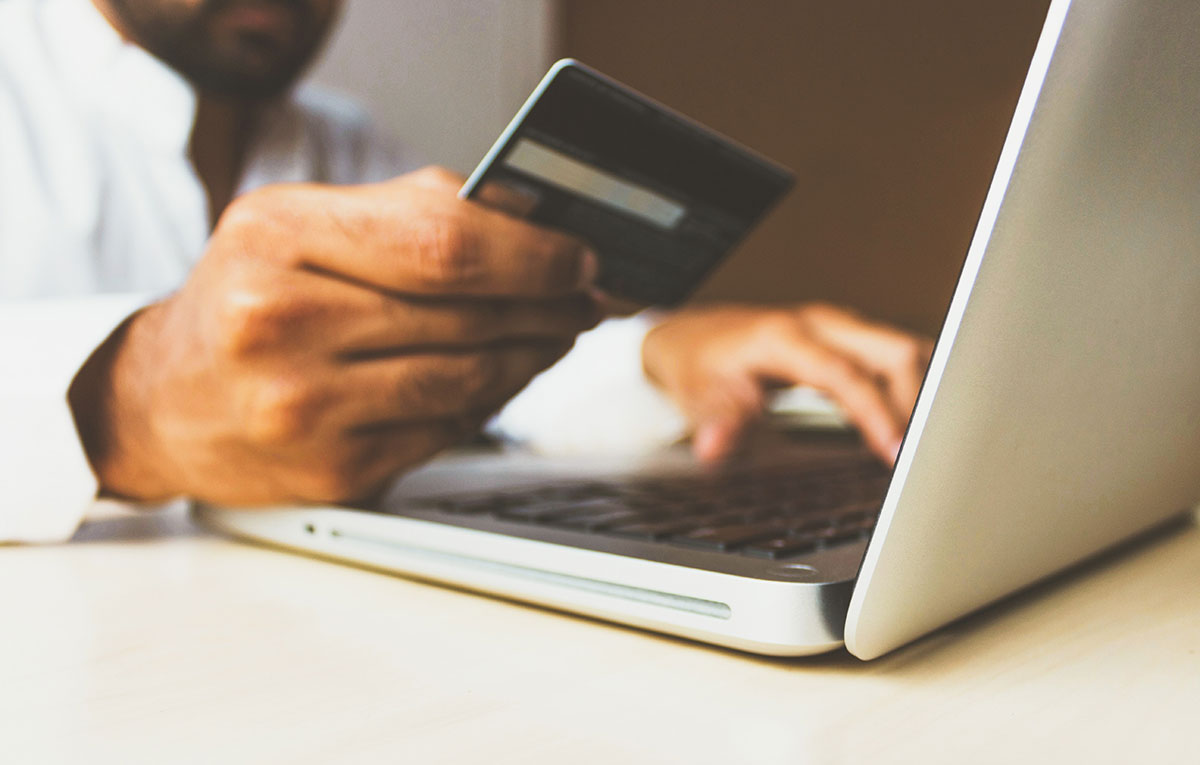 And if you're not there yet, don't get discouraged. There may be some minor tweaks or major adjustments you need to take care of, before you can get off the ground. In this article we'll focus on those of us who are patiently waiting for this moment. But, truth be told, if you're actually "waiting" for your first paying customer to knock on your door, you're probably on the wrong track. It's about time you started making some overdue changes.

Start with the basics: Get everything ready to receive your first paying customer
First of all, having a clear understanding of where you are and where you're headed, is really important. And if that sounds quite trivial, consider when you're fully immersed in a difficult problem; or when you're constantly multi-tasking, trying to solve a wide range of problems. This is most likely to happen to a startup. A clear objective would definitely help. Yes? So, it doesn't sound so trivial now, does it?
Let's assume that you have already done everything you need to get your full product on the market. Your customers need to first get there and then start using it; and hopefully get a subscription plan, once they feel ready to do so.
And by full product we, of course, don't mean a full-featured product. Being Lean with all of your processes helps build your product and company with the minimum possible waste in human effort. It's a waste that, in terms of time, money and use of available resources, can be prevented. Especially, when all these resources are exclusively devoted to the right actions, towards the desired outcomes. Put another way, if you won't do it the Lean way, how can you build and run your startup company? 
So, what's your "full product" offering?
Well, here are a few ideas to get you started:
Do you have a functional product in your hands? Check ✓
Have you launched an efficient website to support your endeavor? Check ✓
Do you follow best practices regarding your pricing section? Do you offer a convenient payment method for your customers to buy a subscription for your product? Check ✓
Are your overall marketing efforts aligned with your goals and objectives? Have you managed to set up a content workflow and production system for your potential customers to consume? Note that here we are referring to content of any type. Check ✓
And you better be seeing all checks on that list, too!
For a B2B SaaS startup, if that's your particular terrain, you need to offer your customers a flawless, automated experience. One that will be backed with clear-cut narration, describing your product's value proposition. That way, you can make it easy for them to conceptualize and appreciate the value of your offering, before they buy into it 😉 .
So, here goes nothing. Did you see your startup in the checklist above? If not, you probably need to start all over and make sure you can fulfill all the basic criteria above. Otherwise, it's bound to be no better than a wild goose chase. And your first paying customer will more likely be late, rather than early.
No paying customers: how to overcome the plateau
If you're looking for a cheap recipe for "How to get 50 paying customers in a week", well, you're in the wrong place. The no-paying-customer problem is not a trivial one. And, if you're working towards building a sustainable startup, you need to take the scenic route. And what's that? Learning, of course! Have faith in that. That's how you'll be getting your first paying customer.
Running away from the truth is no good for yourself or your startup. If something isn't working, you need to understand why and fix it; provided it's possible. Kicks and tricks won't take you very far, in any direction.
As we've mentioned before — and as Eric Ries aptly describes it in his book "The Lean Startup" — using aggressive marketing tactics early on, will only give you false signals regarding your product; and the market you're targeting. And what will happen, sooner or later, is you'll veer dramatically off course. But you must remember your objective! You need that first paying customer to come in.
So, what's our suggestion? A reality check!
You need to thoroughly re-examine what you have already structured so far. And you need to find out what else can be done to further improve your offering. Just because you've built a product and set up the prerequisites for an engine, it doesn't mean you're done. Of course, you can indulge yourself for having traveled this far. Well done, but now comes the most challenging part of your journey. This is the moment when everything is possible. You may reach for the stars or you may be proven absolutely and utterly wrong. But then, that's what reality checks are for.
This is the time for fine-tuning everything from your assumptions to your business model to your standard operating procedures. Starting from your product itself, of course. We have broken this examination process into different stages, based on the state you're currently at. In these stages, we further explain and recommend a few improvements or modifications you may have not thought of trying, based on our experience so far. These might make a difference in solving your "first paying customer" problem.
No matter how frustrated or disappointed you may be feeling — even more so if you've remained on this plateau for longer than expected — you need to "get back to school". When you have an intricate problem to solve, you need to break it into smaller ones. Here's a step-by-step approach that will help you understand what the problem is, in your case.
Look at it from a customers' perspective
Let's see how things work from your customer's perspective, shall we?
When was the last time you searched for a software solution, yourself? What were the steps? You probably searched for a term on the search engine of preference. And then you probably gave these 10 first results a try, to see if they led you exactly to what you need. So, you scanned or just went through their websites, to understand what's in it for you, in each case. And if it wasn't all that easy to understand, you'd probably close the tab with that specific product and move on to the next one; a more comprehensive one.
But, what if your initial search effort wasn't that fruitful? You'd probably try to find a different search term to describe what you need, right? And start over with a different set of results, trying to understand if any of that is for you. You'd probably wind up with a few notes and bookmarks to websites/products. And then you'd have a shortlist to choose from.
In case you weren't that sure of which of the alternatives to finally choose, what did you do? And if that need you had would be covered by products but weren't sure what to do next? Would you ask for advice or suggestions from your network? What next? 
And if you found it wasn't easy to understand a solution over another? If you had doubts over this solution or the other, what would you do? You'd probably try to find out what others with similar experience have to say. Right?
What's described above, is exactly what your potential customers out there might do before they end up on your landing page. Hopefully, at least. So, not make it easier for them?
Why am I not getting any paying customers for my startup?
Assuming that you've already launched your product, setting up a website for it, you've allowed for your software solution to be accessible to your target audience. Perhaps, with a free trial period. Let's examine a few scenarios and the actions you can take towards resolving specific problems.
Most importantly, focusing on what might not be working; things that might probably go unnoticed. Your first paying customer will need these sorted out 😉 .
1. Anybody here? – When there's no — or almost no — traffic at all
Measure website traffic: Do you already have a way to measure your traffic? Do you know how many visitors come looking for your solution, every day?
Measure things the right way: Make sure you haven't made any mistakes that keep you from getting the right metrics and correct numbers. The devil is in the details they say, and they're right.
Help out your audience: Although the lack of customers is quite discouraging, there are plenty of things you can do to fix it. Potential customers not have managed to get to you yet, but you can work in this direction experimenting with different strategic tactics. Try new distribution channels or new ways to communicate your message.
2. When they come, they register for an account but don't use your product at all. They just jump ship.
Primarily, make sure you have access to that kind of information. Knowing whether your users — once registered — finally managed to use your product or not, is information crucial for your next steps. And there are different approaches over how you can achieve that.
Then, you need to find a way to monitor their actions when using your software product itself (data stored on their actions), if possible. Or, better yet, use specialized software or platforms to get more detailed information. See exactly how they use your product or service and find the problems they may be facing. You'll find an infrastructure like that of tremendous value, especially after you've landed your first paying customer.
This level of monitoring will provide you with precious insights on modifications that may be needed, over improved usability.  That's a much better approach, which will help map triggers or events, such as  clicks and actions, to the respective calls, storing analytics data. Setting up a system as such early on, will help you make improvements on your product much sooner. And you can extend the use of that information into the future, guiding new features or modifications.      
But, let's go through the steps
Say, they somehow found your product and decided to give it a try. That means that you somehow convinced them that your offering can be of use to them.
The problem pertinent to quitting your product without ever using it, may be solved if you provide them with some help. Users tend to quit because they fail to find valuable help in getting started using your product. Be it a few tweaks on the user interface, a wizard that helps them get through the initial set up, some basic help content is absolutely necessary. Do what's barely sufficient, though. Don't go overboard with it. Your first paying customer does not represent your entire potential user base.
Apart from "passive" monitoring, as suggested above, you can also open a communication channel between you and these people that did give a try to your product, but failed to follow through. You've got a few different ways to do that. Here are a couple of the most popular:
Open a discussion using a chat-box. Embed it in your software. There are plenty of them out there, to choose from.
Send direct emails their way, and start a discussion over how you can be of help. Believe it or not, chances are that a good number of them will be eager to give you their feedback. 
3. They use it for a while but once the trial period is over, they quit.
Prolonged use, but no payment, probably means that customers don't really see the value of your offering in improving their daily routine. In other words, your product does not make any difference in their lives. Then again, there may be some modifications that can help reverse the effect. Again, you need to get that bit of useful feedback. You'll get nowhere without it.
Finally, apart from your product itself and the features it provides, you need to reconsider your pricing model. This is the final step in the desired customer journey and may well be the deal-breaker, as any other step in the process. Bear in mind, it's not limited to the first paying customer.
Are you charging what they were expecting to be charged? If not, is your pricing policy justifiable enough?
Are you on the low end of price elasticity? Is it any good internationally?
Is it clear what you're charging for? What's the difference from your close competitors?
The bottom-line is, you need to debug your sales cycle. Make sure people get into your funnel, learn what they need, consider your solution and see enough value in it to bother making the transaction. The moment this process becomes repeatable, you've got yourself a sales engine and the gears are spinning where the rubber meets the road, with the first paying customer.
But wait! Sales are typically made possible by means of marketing.
Use Marketing as a vessel, to reach your customers
All things considered, you need to start with the basics. Here are some no-brainers:
Be active on social media
Reach out to potential — and qualified — customers in your industry, scouting for them on relevant forums (or fora) and discussion groups.
Approach them, engage them and "get them" back on your website and sales funnel
Make it easier for your potential customers to find your product on all relevant listing services for new products
And finally, have you thought of affiliate marketing? It may be a bit further down the road, but why not try it out and see if it fits your needs (and business model)?
All in all, now is the time to start wearing your marketeer's hat. And, together with all the other efforts destined to help you upgrade your product, you'll need to improve your website and sales engine. Along with any other interface that lies (in patience) between you and your customers.
The power of interaction: two case studies to keep in mind
Let's consider the interaction part for a while; regarding your prospective customers, of course. Interaction is something that can take place either within the auspices of your website, targeting early users, or even beyond its confines. This is "where" and "when" you get to focus on "hooking"potential customers to your product. The target audience may be collected from all over the internet.

The Zapier story: how this colossal company got their first customer
Well, this story has been written all over the internet, but here's how Wade Foster, Zapier's Co-founder shared it, on their blog:
Back in the early days, when Zapier was a barely functioning prototype they were desperately searching for people who needed their integration. And, as he explains in the relative article:
"We kept trolling as many SaaS service forums as we could find."
It was that effort, together with some good fortune, that coincidentally helped him come across a relative question from Andrew Warner, Founder of Mixergy, in Stackexchange.com.
"After my initial excitement I worked up the courage to send him an email and find out if we could help."
And he advises:
"Don't be afraid to do things that won't scale."
Skroutz: early days of a scale-up
Skroutz' s co-founder, George Hadjigeorgiou, didn't hesitate to send a thank you email to those who had added a back-link on their website, thanking them for their kind gesture.
Did that contribute to his success? Well, you cannot be sure that it didn't. Never ignore the power of word-of-mouth, at least not during your first stages.
One thing is certain, in the two stories above: Both co-founders had the passion to pursue their dreams and do whatever it takes to that direction.
Level-up: go for the next set of problems
Getting your first paying customer is, without a doubt, a challenging problem to solve. And it is so, for the majority of startups. Very few of them get from zero to one by chance. But, the truth is, these are only the first batch of your struggles. What's next? Glad you asked! Once you get your first paying customers, you'll then have to focus on new problems such as:
Why am I not scaling up?
How can I up-sell?
These problems are all nice to have. Don't be afraid of them.
Some final thoughts
At the end of the day, it's all about increasing your odds. Winning your first paying customer; or learning something new and useful. Something that will help you improve your offering, before you can reach that goal. In all seriousness though, keep focusing on the worst-case scenarios, analyzing all the different aspects of what goes — or can go — wrong. Eventually, it's through failures and near-miss (or is it near-hit?) efforts that you'll get to reach your goals.
After all, Rome was not built in one day. And, no matter how cliché this sounds, that's actually how things work. And that's what it takes to build a resilient company, where your offering will reflect true customer needs.