Is it possible to turn software developers into entrepreneurs? Challenging as it may sound, when this transformation refers to startup team members, it's certainly a crucial one, to say the least. And even if this type of "extreme makeover" is difficult, there at least needs to be a shift in mentality throughout the team. A shift from project to product mindset.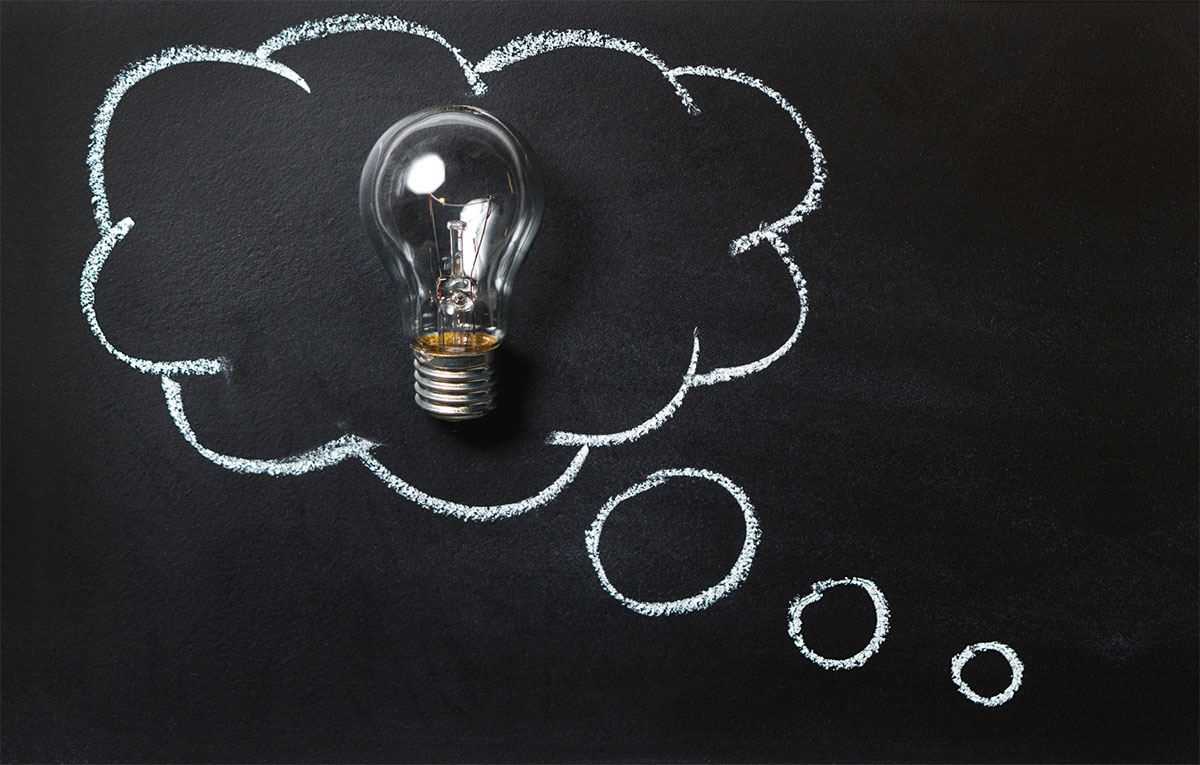 A few thoughts to get your product going
This transition is essential for a startup's growth and success. And that's because it's not unusual for tech startups to exclusively consist of people from corporate environments, who have no past experience with startups. This might also be true, even for co-founders. No one was born a serial entrepreneur. We all start as greenhorns in the things we do for the first time. But, is that the wrong choice?
Well, first of all, it is not a disadvantage. These past experiences acquired within various professional environments have already equipped us with way too many skills and qualities. These will prove more than useful in the future. No skill acquired is a waste. For software developers in particular, this earlier work experience has probably been a great opportunity for them to solve difficult problems; to gain precious knowledge and hone their tech skills, in total.
But, the truth is, they also bring along a project-focused mindset. One that does not fit in a startup environment. Building a successful tech startup takes much more than just having great tech skills. It's how you and your team leverage these – and future – skills towards building a great product and a great business around it.
The problem with the project-oriented mindset
So, the problem with the project-oriented mindset is, actually, the way you approach business, in general.  Be it your workflow or the way you evaluate your team's performance, or even the goals you set; short-term and long-term ones. Everything is viewed from a completely different perspective than required. The bitter truth is that this project-oriented perception is, nine times out of ten, incompatible with the one needed to grow and create value within your new environment. What you need is a philosophy that drives you to be more creative, flexible and focused on your product. 
This project-oriented incompatible perception is not only a privilege for software developers. You might also join a startup as a marketer, as a business manager or just about anything, without even realizing you're only applying methods and approaches that don't fit the bill. And you'll be doing it with the best of intentions, of course, but without the success you expected.
Getting from project to product mindset
So, what does it take to get your team to shift from project to product mindset? Well, you need to constantly be on your toes, in order to work towards this transition; or transformation, really. And though it's not that easy as getting from A to B, still knowing exactly where you are and where you want to go, helps a lot. Let's look at these two contradictory approaches, presented in an easy-to-read bullet guide. It might help you through your reality-check, whenever it's needed. 😉
How can we shift from project to product mindset?
The project mindset – or playing by the rules
Well, with the "project mindset" approach, you're probably taking the safe path where everything is known right from the beginning; and you just have to stick to the plan. Requirements are given to you from a single client; a description of work, of sorts. You just need to deliver the output, as planned. As new projects get in your pipeline, you execute and complete them. Then you move to the next ones. Or you may even muster the capacity to work on them in parallel. But, once a project comes to an end, you no longer need to be concerned about it.
The key points of this approach:
Starting point – Project specifications are delivered to your team. This denotes the beginning of your new venture.
Time-frame – Fixed deadlines. Once requirements are set, all that is left to do is structure a time-framed plan and get to work.
Duration / Lifespan – Each project is a one-off endeavor. Once done, you get to the next one.
Management/ Leadership – Managers assign tasks that need to be executed within a prefixed time-frame; and that's all.
Team consistency and intercommunication – There is no absolute need to achieve intercommunication among separate team groups. Not as long as their outputs are aligned to the final desired outcome. Everyone is replaceable and expectations regarding the deliverable do not change with new members coming on board or others being removed.
What about the clients?
Revenues – They are predefined, per project, as you have initially stipulated and agreed with your client.
Risks involved – Not establishing right terms of agreements regarding the deliverable or other parameters of your work is a great risk. Also, there could be – and often are – erroneous estimations regarding the team's capacity; or unexpected bugs and mishaps of any type.
Clients– As mentioned, every time round you have to deal with a single client. Your client may be a person or a partner company's representative. But in general, you've got a pool of clients to deal with. That's based on your business network and your company's prominence. Each of them can bring one or more projects. But, the thing is, no matter the size of this pool the clients you're serving each time are finite. And that depends on your team's capacity to create software solutions within a specific time-frame, as required. That's exactly what you're "selling"; your team's experience and capabilities to provide software solutions.
Short-term goals / Long-term plan /Business plan – Each project comes as a short-term goal. Your business goal is probably to serve as many clients as you can, as effectively as you can. And these one-off dealings need to be based on fruitful agreements. This makes for healthy partnerships.
Performance evaluation – Deliver on time and within budget. A deadline is a key parameter to your reputation.
The product mindset
The philosophy here is summed up in the following phrase: "Build, measure, learn". And it's, of course, the famous Lean startup methodology you read and hear about, all over the internet. The one that wants you to focus on iterations that allow you to launch working versions of your product. That's so you can get valuable learnings on your customers' needs; such that will allow you to re-adapt your offering and re-launch.
This time, you don't aim to satisfy one single customer. Your solution hopefully addresses a magnitude of customers. All you have to do is "get as many customers as you can". Or, to put it another way, make your product attractive to as many customers as possible. And, in this effort, there are no deadlines and no business plans — at least not in a project-oriented approach — and everything is always under construction. Your objective here is to achieve all of your well-defined milestones that are, of course, gradually shaped towards your vision.
The key points of this approach:
Starting point – It all starts with a product idea, which is yours and your team's decision. Then you start with your research efforts. This will be an everlasting endeavor. At least in regard to learning new things that will drive wise decisions. You need to make the right questions and find the right answers. The answers have to come using the right methodology. The Lean startup methodology, the Agile manifesto and a product development mentality will be your guides.  
Time-frame – There is no fixed plan. Deadlines are only tools to help you get closer to the upcoming milestones, such as you've set them for your team.  
Duration / Lifespan – Once you've started, there's no stopping. Not unless you want to quit. And that may happen when you fall out on your assumptions and don't want to pivot. Or, in the best-case scenario, which is not viewed as such by everyone, you get to exit. God bless you!
Management/ Leadership – You just have to put Agile practices to work. That's as simple as that. No management gimmickry will work here.  
Team consistency and intercommunication – All team members should be focused on delivering business value. Intercommunication among separate teams is a prerequisite and, another striking fact is that changes in consistency of your team entail continuous readjustments.
And, how about your market?
Revenue Opportunities – It's all about the market share that corresponds to your offering. On the off chance you're offering an innovative solution, the sky's the limit.
Risk involved – Risk is the greatest source of pain for startups. But, as long as you focus on taking calculated risks – the foundation of which is your thorough research – guided by proven methodologies, then you might manage to mitigate it, as much as possible.
Customers – With your product on your belt, you can address as many customers as you can. That's, provided they are within your Serviceable Obtainable Market.
Short-term goals / Long-term plan /Product road-map – This includes product decisions and, thus, tasks should be aligned with your business goals.
Performance evaluation – Do you get any validated learning? Do you transform this knowledge into actions that will help you deliver value to your customers? These considerations will get you closer to your well-studied and defined milestones. 
So, what do you say?
Do you now see what it would take for you to shift from project to product mindset?
Where do you see yourself and your team in a few months or a few years from now?
If you happen to be running – or work within – a startup and your order of business bears any resemblance to the project-oriented mindset as expressed in the various parameters above, you should probably be alarmed. Even if you only recognize part of it in your standard operating procedures, such as the way you view customer opportunities. For example, if you happen to be focusing on a single customer opportunity, following your project-oriented approach, where you would probably intensively concentrate on providing a specific deliverable based on them, don't. Your product should address the needs of a much wider audience. Why?
Think about it; how else would you be able to make ends meet towards a viable, scalable and resilient business? A shift from project to product mindset is probably the best way to go.