Are you a change maker and diversity lover already involved or planning to get involved in entrepreneurship somehow? If yes, then get ready to virtually attend Win2020 Forum; the biggest NY event that celebrates diversity and inclusion in founders, funders and leaders.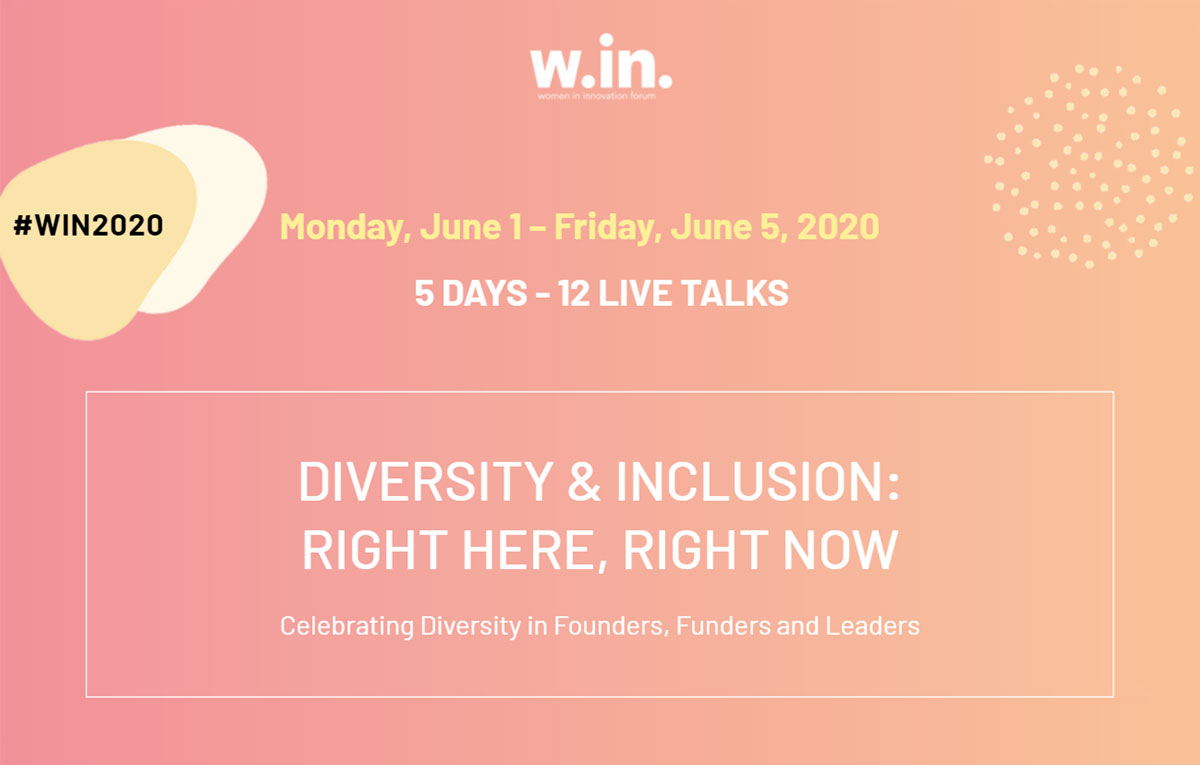 Five days from Monday June 1st to Friday June 5th 2020 fully devoted to confidence-building of underrepresented leaders and under-served founders.
What is Win2020 Forum?
It's a great opportunity for you to virtually attend an amazing conference that opens up great opportunities that will help you fight against roadblocks, obstacles and challenges throughout your entrepreneurial journey.
In particular, Win Forum for the fifth year in a row comes to prove wrong those that compromise with the current state of affairs in entrepreneurship. Catherine Barba, initiator of this wonderful event invites us to take part in a week full of inspiration. We got the chance to have a short talk with her; and in thirty words she shared with us her vision: 
"My commitment to diversity and women's empowerment is longstanding. I strongly believe that accelerating the success of underrepresented founders, funders and leaders will benefit us all!"
And from our part we couldn't miss the chance to highlight this great event. As our own co-Founder Dimitris Tsingos pointed out:
"Our investment strategy is all about working with founders from Greece and the broader East Mediterranean region and help them succeed in the US; in that sense then, the aspect of 'underrepresentation' relates perfectly well with what we do, since if a founder comes from this part of the world certainly has some kind of'stigma' as our region is known for anything but entrepreneurship."
What's in it for you?
Don't miss the chance to participate in this wonderful event; and get insights on a wide range of topics that we'll be discussed. In particular, thirty powerful speakers will unfold their inspiring ideas and experiences in the following topics:
Building confidence
Raising funds in challenging times
Reinventing your business
Learning all about unconventional leadership
And changing for good what needs to be transformed
Get your ticket now
Register for free or buy a ticket and give yourself the opportunity to win a one-to-one virtual mentoring meeting with one of the top female role models of Win2020. Mentoring sessions is an excellent opportunity to improve your skills in leadership and Management, Business Ideas, Business Plan, Fundraising, Confidence, Career Transformation.
You can register to all events here.