A new and very influential startup innovation model — for startup companies — is introduced by Starttech Ventures during the "Ignite Athens" Show on the 20th of September.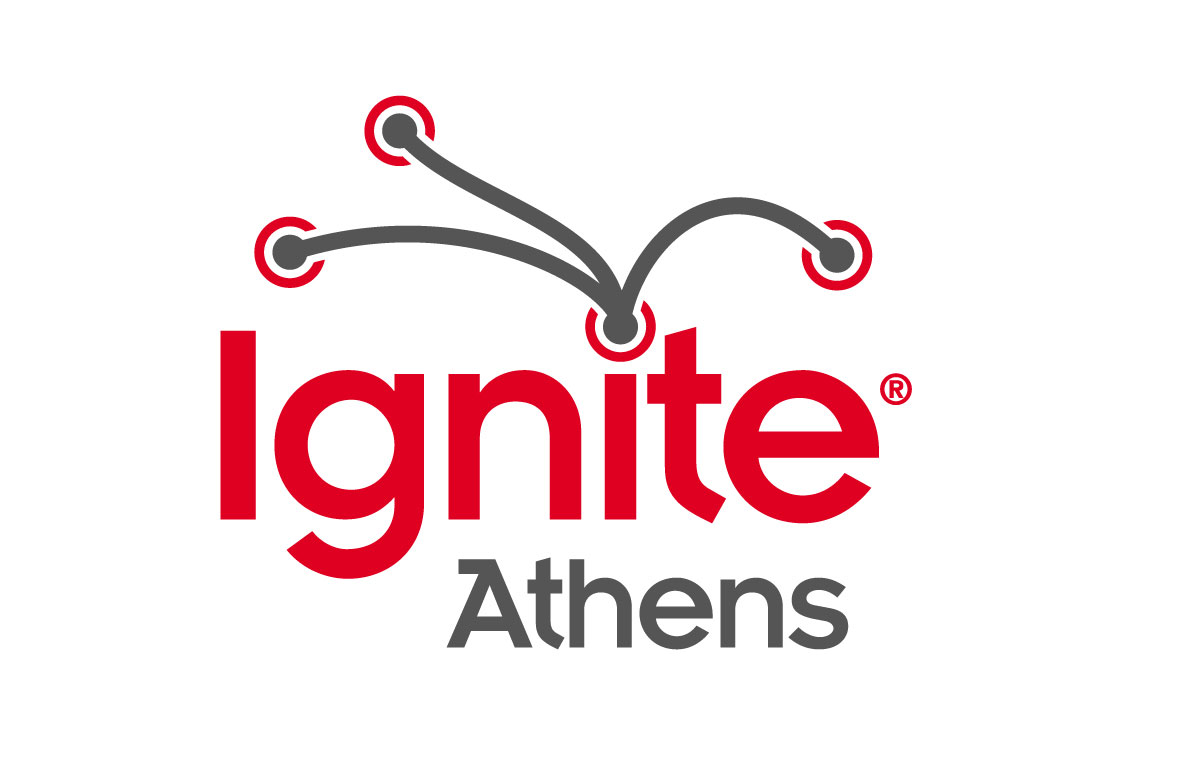 Starttech Ventures is a Golden Partner at the event. Which, of course, is expected to create a huge impact among Greece's business innovators and investors.
What is Starttech Ventures?
Starttech Ventures is the investment and incubation arm of the Materializing Innovation Group*. And it has three functions: Seed Fund, Incubator and Business Angel Network.
Starttech capitalizes on the experience its people gained out of starting Virtual Trip in 2000; the first successful student startup in Greece. Virtual Trip spun out more than 10 high-tech companies, investing €4.5M. And, creating a next generation start-up accelerator, along the way, by introducing the "Entrepreneurial Ecosystem" concept;
The new startup innovation model
The actual model of "Entrepreneurial Ecosystem" was introduced for the first time worldwide on November 2009, by Starttech Venture's CEO, Dimitris Tsingos. The main aim of this new startup innovation model is to provide participating startups with the chance to explore the benefits of economies of scale; combined with flexibility and strong entrepreneurial drive.
Thus, the mission of Starttech is to assist young, innovative and high-growth companies with all the important resources (i.e. funding, incubation). And that's in order for them to be able to successfully develop their ideas, products or services; and, of course, establish their presence in today's challenging markets, with access to a completely balanced service network of 60 countries worldwide.
Starttech Ventures also brings together cutting edge entrepreneurship and trustworthy investment opportunities (both institutional and private). And we do that through specific networks of business engagement.
"Ignite Athens" Show is about ideas that:
can change the world
can affect people's lives
are shaping the future
identify with Generation Innovation.
Most notably, it takes place in Athens for the first time; offering an ideal information exchange platform for fostering and inspiring the city's diverse community. While mainly focused on the tech and creative communities, it encourages anyone with a good idea to speak up.
For further information on Starttech Ventures please contact:
w. https://www.starttech.vc//contact
t. +30-210-6756008
f. +30-210-6756527
Twitter: https://twitter.com/StarttechVC
Facebook: https://www.facebook.com/StarttechVC
LinkedIn: https://www.linkedin.com/company/starttech-ventures
*The Materializing Innovation Group has been created by spinning out companies from Virtual Trip Ltd; the first IT student start-up in Greece.
As such, the spawn out companies focus on international, vertical markets; aiming to develop innovative & high-growth products and services in areas such as:
e-learning
mobile social networking
unified communications
mobile gaming
insurance software
The Materializing Innovation Group is, in essence, a prototype implementation of the "Entrepreneurial Ecosystem" concept.