Summer time and the living is easy. Right? In theory yes, but the summer slowdown should not be your escape from reality. Worse still, it should not be about a total escape from your professional life.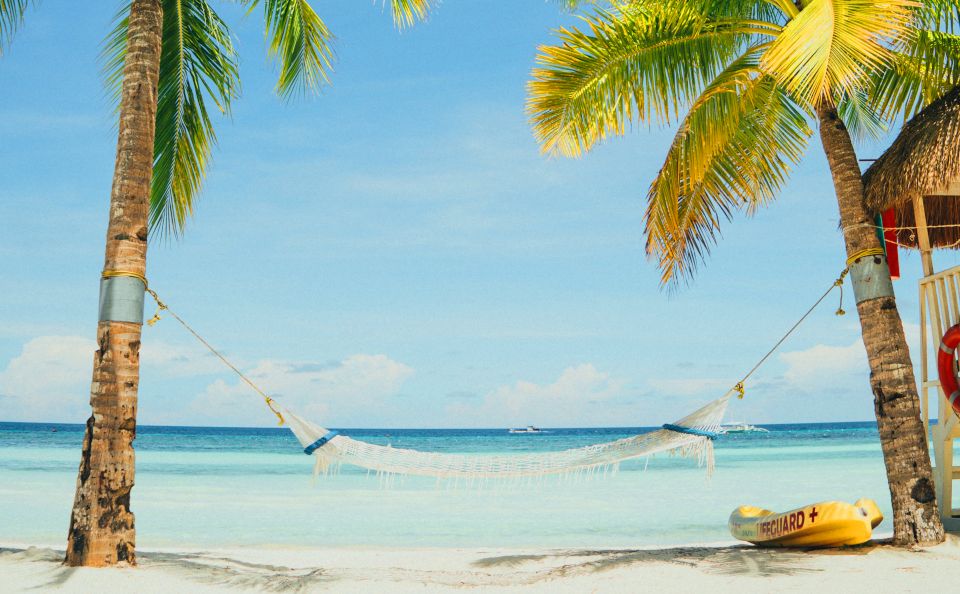 Wait, what?
Yes, summer should be spent mostly with friends and/or family. And yes, you should spend some serious hours, days, weeks even barefoot on a beach. And yes, do have one of those things called a holiday. Because summer is an ideal season for some quality personal time.
But. And this is a big but. A huge one for most people. Your summer slowdown should not be about escaping completely from your "work" life. Especially if you're an entrepreneur, startup founder, or business owner.
It's summer slowdown, not shutdown
Where am I going with this? Bear with me.
Love him or loathe him, Gary Vaynerchuck does make some valid points. One of them is "I effing hate Fridays".
It's one of his rants that have actually stuck in my brain and one I relate to. Too many of us fall for the trick of "celebrating" the end of the week. As though the weekend is your escape from your reality.
And for "I fucking hate Fridays", I would add "I fucking hate summer". Because the sentiment should be the same. Because, if you are living simply for weekends and summer holidays, then really, truly you need – to quote Gary – to "rethink your entire fucking game. You need to rethink life."
Think about it. It's simple. Why not try to enjoy all of your life, personal and professional, as much as possible. The other option, i.e. disliking or, worse still, hating almost 65% of your life is pretty sad.
State of mind
Depending on how much you are "into" your career, be that a startup, business portfolio, or simply as an employee or freelancer, it's all about changing your state of mind. I'm the first to admit, I have worked in some jobs I wasn't too hot about. I'm lucky to be in a different place for a while now. I actually enjoy (for the most part) my work life. Because I do things that I like. And I try to combine it with my personal life where possible.
The hardest step I think, is getting over the barrier (which you often set by yourself) that your personal and professional worlds are completely disconnected. Put simply. They aren't. Both play a major role in your day to day and long term psychology.
This is why I prefer to think of the summer slowdown as the chance to recharge. Both my personal "batteries" through a holiday, some quality time with family and friends, or an unusual pursuit/experience that I have wanted to do for a while. However, I also use the period as a time to evaluate where I am in my work life, develop a few of the ideas I may have had brewing around in my head. As well as network with a few key people I have been "targeting" for a while. And, shock, horror, also "do" some bits and pieces of work here and there.
Ways to recharge, not shutdown
Of course, you can – and should – plan to "power down" and spend a few days/weeks on a beach or in the wilderness to enjoy the simple things in life. But that doesn't mean you have to be significantly less productive. Also, importantly, it doesn't mean you need to worry or feel guilty about "neglecting" your business or projects during the summer slowdown.
Make a conscious commitment not to participate in a shutdown
Decide that you will be keeping more than a lazy summer eye on your work. At the start of the summer, why not draw up a rough list of objectives and track your progress weekly. Set clearly defined goals which are doable (hello realism), and write down the activities you need to do to achieve them. Perhaps you want to take an online course to brush up on a specific relevant skill. Give yourself soft deadlines for your "to do's", make no excuses, and go for it. You'll definitely be surprised by what you can accomplish.
Focus on social media
Yes, we know. Social media can be a daunting prospect, even for the most dedicated startup founders, business owners and active freelancers. Guess what though? Summer is the perfect time to catch up an move forwad with your social media. For example, you can do the following:
Refine your social media accounts and its main general content
Use it. Publish summer friendly business (or even personal) content consistently to stay top of mind
Reach out to a few key clients, and/or referral partners just to check in with them
Reconnect with some personal and professional contacts. You have sometime to catch up with those people both at home and abroad and see what's going on in their lives. I have lost count of the number of times I have done this and some personal contact has been able to help me professionally
Hit that reading list – hard
There's nothing like summer slowdown to put you in the mood for some serious reading. And I'm taking real paper, here. No tablets or kindles. Get some pages between your nose. But this time not the stack of fiction you have waiting. Keep that for winter. Get to that list of inspirational business books you have been eyeing since January. Yes, we know that the coolest CEO's, entrepreneurs and startup unicorn kings get through 100 books a day (ok slight exaggeration there). There's no need for you to do that. Unless you want to that is, and can, in fact, speed-read like Johnny Five (damn, showing my age here).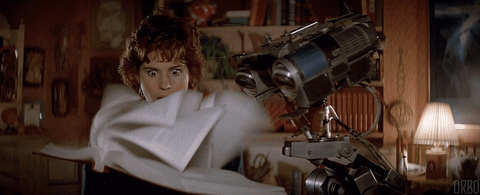 Network. With successful people you admire
I'll be honest. Networking is something I am never entirely comfortable with. Especially when I catch myself doing it for professional reasons. It always feels a little false. Like I'm ass-kissing for some reason. But you have to get rid of this mindset – if you have it too that is! Network. Catch-up with positive, successful people you admire and pick their brains, casually – summer time is a great time for catching the people you want to get advice/insight from as they are generally in a more relaxed mode.
Work on your side hustle
Scale up your side hustle or side project. You may have a personal project that has or will have professional potential in terms of earning you some extra revenue. Fewer things are more creative and enjoyable than seeing a project or activity based on a personal (or professional) passion come to life. You'll be earning some added pocket money and get a huge psychological boost from a side hustle, or hobbyworking© (yes that's mine you can't have it) as I call it. Beware, if you have a family this could cause some stress or friction, so you need to be mindful of how you handle it. But if you have a side hustle going, or are about to start one, make the summer slowdown the time you focus more on it and/or do something about it.
Enjoy a productive summer slowdown
You may have even more ways that you already use to stay productive during the summer slowdown. We'd love to hear them, so send them our way! The moral of this "story" is simple. Don't buy into this "ah I need a break from my tough working life" idea. Because you know what? That is your life. Grab it with both hands, and with a few tricks and adjustments here and there you may find that you can enjoy some downtime while staying on top of your work.
Why you should 'recharge' versus switch off during the summer slowdown
was last modified:
January 7th, 2020
by