Calling all you dreamers, doers, startuppers and investors. Everybody stop what you're doing and listen. Get your diaries out and pencil in the inaugural Scale-up Greece Meetup in there for January 9th.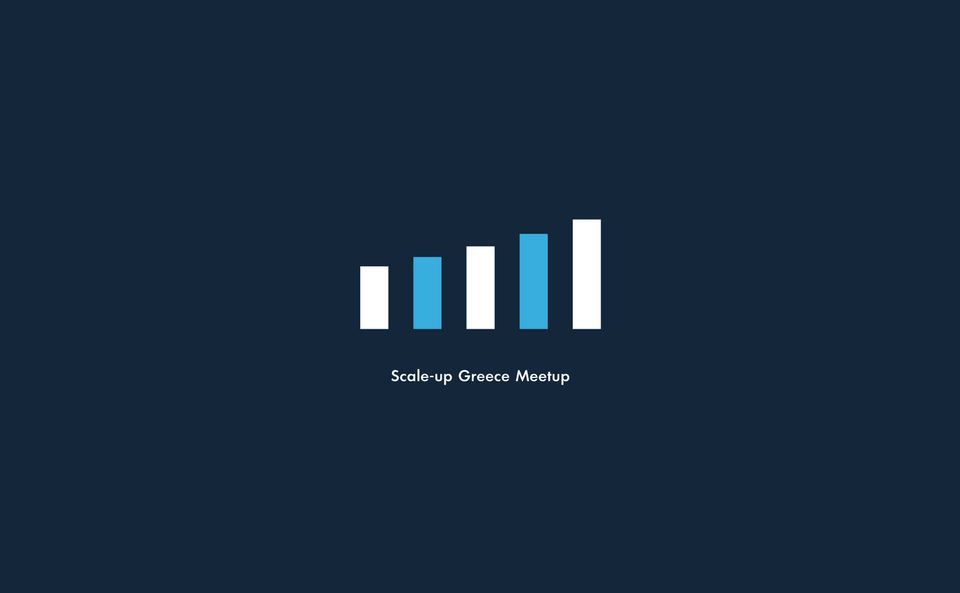 The time? At 7 pm, or 19:00 hrs for those of the military planning persuasion. The place? Epignosis HQ on the 4th floor. And before you ask, yes there will be pizza. And yes, there will be beers. Register here!
But first, the serious stuff.
In our first Scale-up Greece meet-up we'll hear from Epignosis. The team will share their experience aiming to an insightful and constructive open conversation with participants. If you don't know who Epignosis is then shame on you. No, just kidding. Epignosis, or those that aren't aware, is a scale-up which came out of Greece in the area of learning technologies for the enterprise.
Founded in 2012, Epignosis develops TalentLMS.com, one of the leading SaaS LMS platform worldwide with more than 5,000 customers around the world. The Epignosis team will share their experiences on their journey from startup to scale-up, aiming to enlighten and inspire the way to help you scale-up your businesses.
You can even get to know a couple of Epignosis weird and wonderful team members Elena Leandros and George A. Pappas before coming. 🙂
What is Scale-up Greece?
As well as Starttech Ventures' very own call to action, Scale-up Greece is a tribute to Greece's ongoing status as a European startup and scale-up hub. This is a group for anyone who is interested in scale-up entrepreneurship.
A common misconception around the world is that the number of start-ups or the number of SMEs have something to do with the state of the economy. Another common misconception is that venture funding is a prerequisite for entrepreneurial success in our era. In this group we shall share real-world experiences on how true, international scale-ups were born and grown. Our aim? To boost the morale of entrepreneurs and help them think out of the box regarding scaling their businesses. Oh yes, and as well as to clear up the countless illusions about venture funding and risk financing.
Athens did not win the recent European Capital of Innovation 2018 title for nothing. And, since the season of giving is upon us, it's only right that we say "Bah Humbug" to pessimism amid the ongoing financial struggles Greece finds itself in, and talk about how we keep the momentum going into 2019 and beyond.
What can you expect?
Rather than telling you in detail about what you can expect to get or give at the meetup, let me tell you what you won't get. Conventional wisdom. We prefer business models and alternative Venture Building to bright, shiny, awesome-looking products.
And if you think you need to go local before going global, think again. We love lean startup methodology. We love experiments. And we love growth hacking. We love seeing and thinking about things differently. And we hope you do to.
Most of all, much like the EU and a host of international funds which have come to the show of late, we are hedging our bets on Athens and the East Mediterranean as a bedrock of bona fide startup and scale-up investment opportunities.
Come and join us!
Hopefully after reading this you'll be as enthusiastic as we are about our inaugural Scale-up Greece meet-up. And we're looking forward to talking noise-free startups, business models, investments and exploring new ways and means of scaling up businesses from the ground up. See you there!
Don't forget, you can register to join here!