There's a lot to be said about the different types of innovation in business. And within any business itself as a living, breathing organism. To put it bluntly, innovation is a prerequisite for success; at least the way we define it here at Starttech Ventures.
And in this age of digital transformation that we're living in, if you don't approach innovation from the many different perspectives it appears in within a company, then you will find your startup or business in trouble.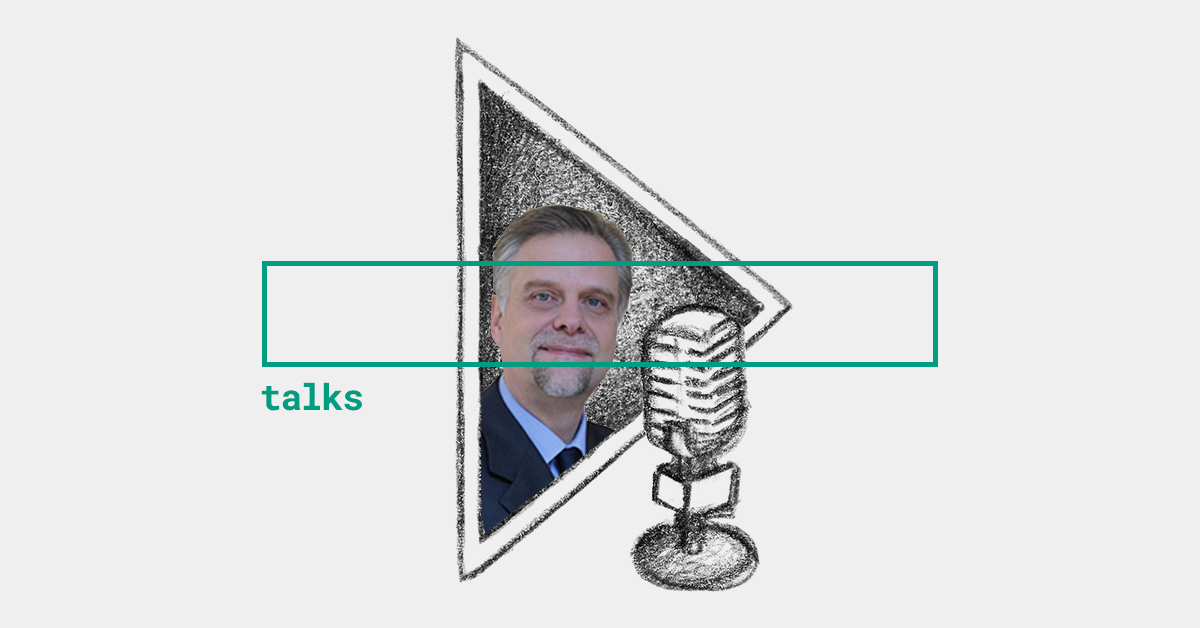 A Q&A with Professor Klas-Eric Soderquist.
Now that we have got your attention (nothing like a good dose of fear to get an audience interested), we'll let Dr. Klas-Eric Soderquist ease your fears by explaining all about the subject, and how you need to approach it. Trust us, he is the right person to take advice from about this particular topic.
Dr. Soderquist was the latest keynote speaker on our regularly featured Friday Q&As, and his insights are well worth listening to.
Different types of innovation in business: an introduction
While Dr. Soderquist would not normally need an introduction, we're polite like that, so we'll give him one. First off, he is an Associate Professor of Innovation and Knowledge Management at the Department of Management Science and Technology (DMST) of Athens University of Economics and Business (AUEB). He also has extensive experience as a consultant on innovation policies and management for various companies.
His research and teaching interests are mainly focused in the areas of Innovation and R&D Management, Operation Strategy and Entrepreneurship. In his presentation entitled: "Ten Types of Innovation: A Framework for Analyzing and Developing Innovation in Organizations" we were given the lowdown to what innovation means for businesses today.
So what's our connection?
Not that we need an excuse to welcome a guest speaker on innovation, we're quite lucky in that our CEO and founder Dimitris Tsingos studied under Dr. Soderquist, during his MBA at the Athens University of Economics and Business. The Innovation Creativity course gave Dimitris the opportunity to fuel his passion for innovation and entrepreneurship, and Dr. Soderquist was happy to bring his expertise to the startup arena for us.
The guiding principles
The content for Dr. Soderquist's talk was largely based on the famous book "Ten Types of Innovation: The Discipline of Building Breakthrough", written by Larry Keeley, Helen Walters and Ryan Pikkelhe. The idea of the book stems from one of the author's previous experience in a consulting firm that helped him begin gathering a list of best practices that successful companies use in a way to systematize innovation.
So, what are these types of innovation?
According to the book, there are ten types of innovation. And, they can be divided into three categories:
Configuration (that is the so called "back office innovation"): Tactics related to a business' profit model, network, structure and process.
Offering: Reinforcing product performance and product system.
Experience: Innovation tactics related to service, channel, brand and customer experience.
The idea behind this framework is that by analyzing each of one of these types of innovation tactics, a company can get insights that will help either to apply innovation from scratch; or reinforce innovation as it is currently implemented.
As Dr. Soderquist explains, the reasons behind the classification are simple. "The above division makes it easier for a company or organization to analyze its current state and create a powerful internal innovation system."
Right then, let's dive a little deeper.
What is innovation, actually?
Innovation is the creation of a viable new offering. But we should not confuse it with invention. As Dr. Soderquist clarifies:
"Innovation is not invention. Invention is about discovering something new. But innovation has to create value and also to return value."
It's true that it costs money to innovate. And so, there needs to be some kind of a "return" for the investment put in. In general, the core of this theory is summarized by the following:
"Innovation is something new to adopt, while invention is new to the world."
As Dr. Soderquist explains, many companies in Sweden, Greece and other European countries leverage EU programs — with innovation funds included. And in this way, it's possible to create new products. "A lot of entrepreneurs across Europe discover something new; be it new prototypes, new models, new patents or something that is patent-able. But the thing is that, more often than not, they struggle or fail to turn that invention into innovation."
Do you have to be a unicorn?
There's been a change in Sweden the recent years. Companies are managing to make the transition from invention to innovation. And in this way they are offering new, useful products and services to the market.
Right now for example, Stockholm is somewhat of a unicorn factory. While Skype and Spotify are just two great products to come out of the country, it has the second-highest number of unicorns per capita in the world, after Silicon Valley. "It's quite impressive for a country of that size. But I also put it down to their exceptional educational system. There are only a few private schools in Stockholm, so to have such a powerful economy is quite something", as Dimitris mentioned.
So, how can other countries and entrepreneurial ecosystems like Athens, which has also been recognized for its innovation, get closer to Stockholm's achievements? Let's hear what Dr. Soderquist says.
Innovation Prerequisites, or how to apply innovation tactics
Before even considering the different types of innovation in business and how to apply the necessary tactics, Dr. Soderquist begins with an uncomfortable truth. It's damn hard work.
Innovation needs discipline
"Innovation is not just fun. It is 20% fun, but the other 80% is blood, sweat, tears, in terms of hard work." Innovation never fails due to a lack of creativity; the lack of discipline is to blame. And that means that it can be built up systematically and contribute that way to a company's success. And as Dr. Soderquist explains, this framework does not attempt to formulate a logistic analysis of innovation. It helps though to get insights and try to see your company from another perspective. And apply any of these tactics for your benefit.
Follow a holistic approach on innovation
When you're approaching innovation from different perspectives, within your company or your organization, you can reinforce other aspects of it. For example, when you innovate in your partner network, you can also empower your product's performance. And that can consequently make your brand more powerful and/or empower your channel, as well. This should be your upper goal, your philosophy, in general. So that your innovative ideas, or efforts on different aspects, knit together and add up to your company's success.
Don't imitate – Do something different
We can't stress enough that you don't need to reinvent the wheel. But you shouldn't just copy either. "You have to try to be innovative in different ways. You don't want to duplicate what's already out there," is the advice of Dr. Soderquist. At first, you'll need to analyze your competitors, using the above framework. Each type of innovation tactic mentioned above, inspires how we do different things. For example, to make money, you have to focus on innovation related to your profit model. To create value, perhaps you need to team up with others. Or, for product performance, you have to differentiate your product procedures or service offering.
A few words about his team's work
Dr. Soderquist and his team analyzed cases of Greek companies that have applied innovation tactics. Ones that match the above criteria and thus, managed to become successful. He shared with us that he encourages his post-graduate students to use this framework, in order to examine and evaluate companies. In this way, they can study the companies they are involved in or have access to data, in order to find out which aspects of innovation they might have already applied. In this way, he and his team have managed to enrich this growing list. It's a list that certainly gives great insights for further applications of innovation.
During his presentation, Dr. Soderquist briefly went through his insightful list. So, we got the chance to learn a bit more about successful Greek companies that have adopted innovation tactics. One good example he provided was that of Skroutz.gr, which has become a strong online shopping platform, by innovating in using its network. And so, this one falls into network innovation — where joining with others helps to create value.
Insights, insights, insights
In the field of innovation and types of innovation in business, Dr. Soderquist's advice is simple. Get insights. For example, these cases of companies that apply innovation in specific aspects, can trigger ideas elsewhere. You may get an insight on something, which leads you down to new aspect of innovation you never had on the top of your mind. And this is something that can make a big difference in your company's success, or failure.
"Energizing more than one innovation type in a coherent way, makes companies more efficient, in terms of economic value. It simply pays off, with regard to financial terms and metrics over time," says Dr. Soderquist.
Interestingly, however, there is the danger of over-innovating. That is, to try and apply too many innovative tactics and/or aspects. The result can lead to the opposite effect of what Dr. Soderquist just described above.
Our key takeaways
Innovation is often used as a buzzword. A bit like disruption, actually. But if harnessed and embraced correctly, it can be the difference between sustained success for any startup, scale-up or business, and failure.
First and foremost, the key thing to take away, in all different types of innovation in business, is that it takes discipline and hard work. If we also had to sum up the rest of the key takeaways, they would read something like this:
Analyze your competitors and creatively copycat, where appropriate
Ask yourself the right questions (in order to find out where and when you should focus your innovation tactics efforts)
Mix and match innovation tactics
Don't over-innovate
There you go, then. Go forth and innovate (responsibly).