There's only one thing better than nightswimming in summer if you're one of the Starttech runners (or if you simply love to keep moving). Night running of course!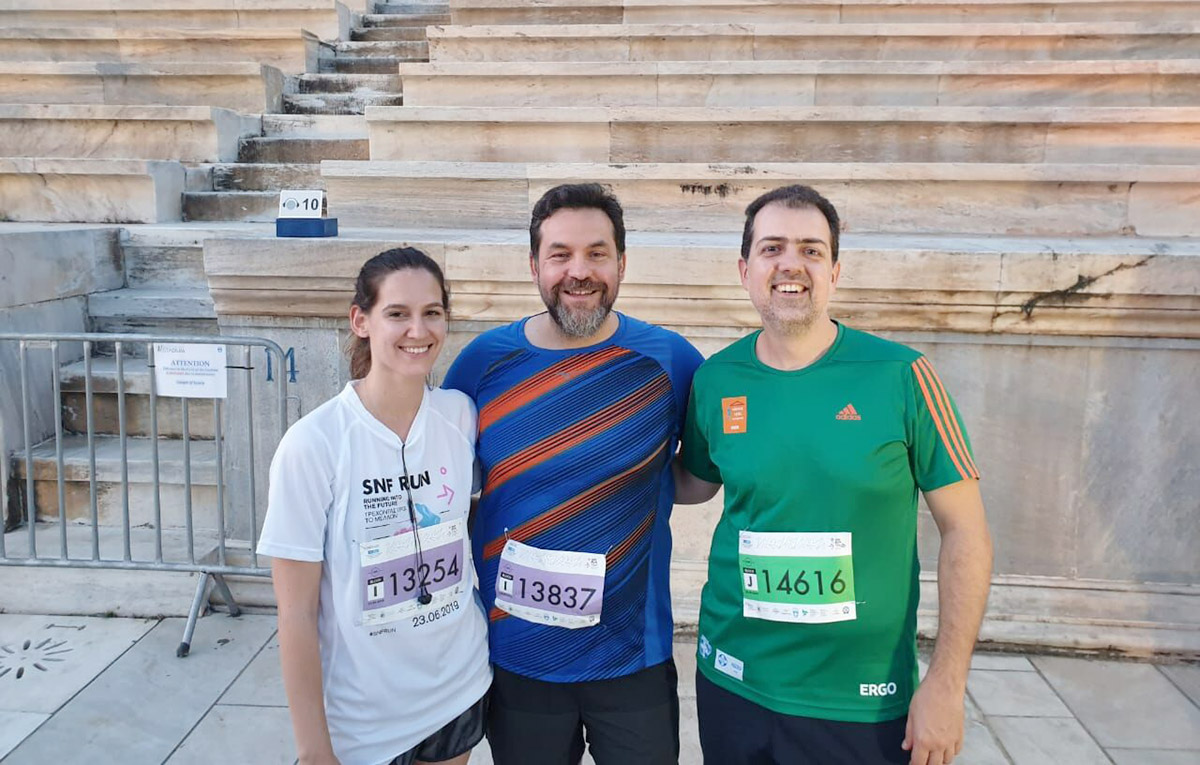 And there was no way we were going to miss out on taking part in the Stavros Niarchos Foundation's "SNF RUN: Running into the Future" event. Held for the fifth year in a row on Sunday June 23, a total of eight of our Starttech runners were there to represent.
How did we do? More on that in a while.
The main attraction though for us, however, as an organisation with a strong well-being ethic was the nature of what is becoming a hugely popular event. It's not competitive in nature, but official times are kept so that runners can know how they perform. Not only that, all runners were there to raise money for non-profit organizations. All donations added value to the final amount which is tripled by the Stavros Niarchos Foundation.
Starttech runners at the SNF Run
Before we get into the performances of our eight superstar Starttech runners, a bit of background for you. Apart from this year being the SNF RUN's fifth edition, it also happened on the occasion of Olympic Day. Thousands of runners started at the historic marble Panathenaic Stadium and crossed the finish line at the Summer Nostos Festival (SNFestival), the summer's greatest celebration, at the Stavros Niarchos Foundation Cultural Center (SNFCC).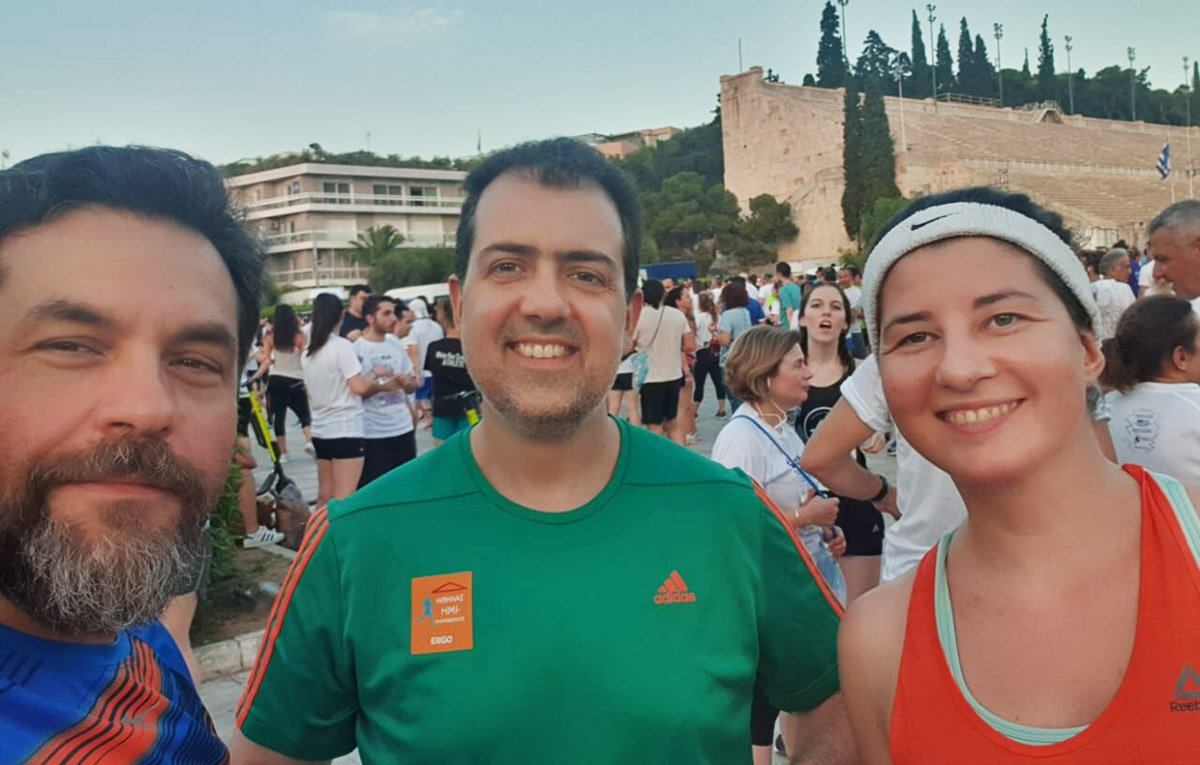 The race included 6K and 10K runs, as well as a 1K run for Special Olympics athletes. The race's awards ceremony was accompanied by a spectacular fireworks display and followed by a concert by the popular Greek singer Alkistis Protopsalti.
The Starttech runners' performances:
Despite the intense heat, our Starttech runners did not let anyone down. This time five of our eight participants ran sub-1hr times. Here are the results in all their glory:
6km Road Race
60551 Maria Logotheti, Customer Happiness Specialist at Epignosis: 00:39:07
61577 Yiannis Panagopoulos, Senior Software Engineer: 00:33:29
62624 Dimitriadi Valia, Sales Executive at Epignosis: 00:48:49
63722 Soltatou Angeliki, CMO at Pakia: 00:40:13
10km Road Race
10138 Konstantis Valentin, Software Engineer at Yodeck: 00:48:09
12326 George Krypotos , CEO and Co-Founder: 00:57:48
13254 Vakalopoulou Georgia, Sales Executive at Epignosis: 01:00:06
13837 Tsingos Dimitris, Founder and Head of Entrepreneurship at Starttech: 01:16:23
14616 Michalopoulos Vangelis, CEO of Yodeck: 01:16:18
Well done to all of our team members!
This event marks yet another running event where we've had a strong representation, and we hope to have many more to come. Because as we know very well, running a startup is a lot like running a marathon. Here's a look back at the events we have attended since our Starttech runners initiative started.
4th Lycabettus Run, February 25 2018
7th Kallithea Run, April 1 2018
9th Poseidon Athens Half Marathon, April 22 2018
Antetokounbros Run, July 7 2018
10th Greece Race for the Cure, October 7 2018
3rd Kallithea Night Run, October 20 2018
Athens Classic Marathon, November 11 2018
Evrotas Half Marathon, January 13 2019
5th Lycabettus Run, March 10 2019
8th Half Marathon, March 17 2019
10th Poseidon Half Marathon, April 21 2019
Run on…
Another successful and hugely rewarding running event for the Starttech runners then. But of course, we don't just pat our selves on the back. It's all about cultivating our culture of well-being and having as much fun as possible. We're already looking forward to the next one! We have already registered – again – for the next Athens Classic Marathon in November, but for sure there will be some additional running events before then that we will join. So stay tuned and let's keep running.