Scale-up Greece is returning with its 5th meetup, the first for 2021 and actually the first after the break-out of the coronavirus pandemic. This time, they're meeting online, at an event generously hosted by LearnWorlds, one of the most exciting scale-ups in Greece and, in fact, a company that achieved to grow fast during the pandemic!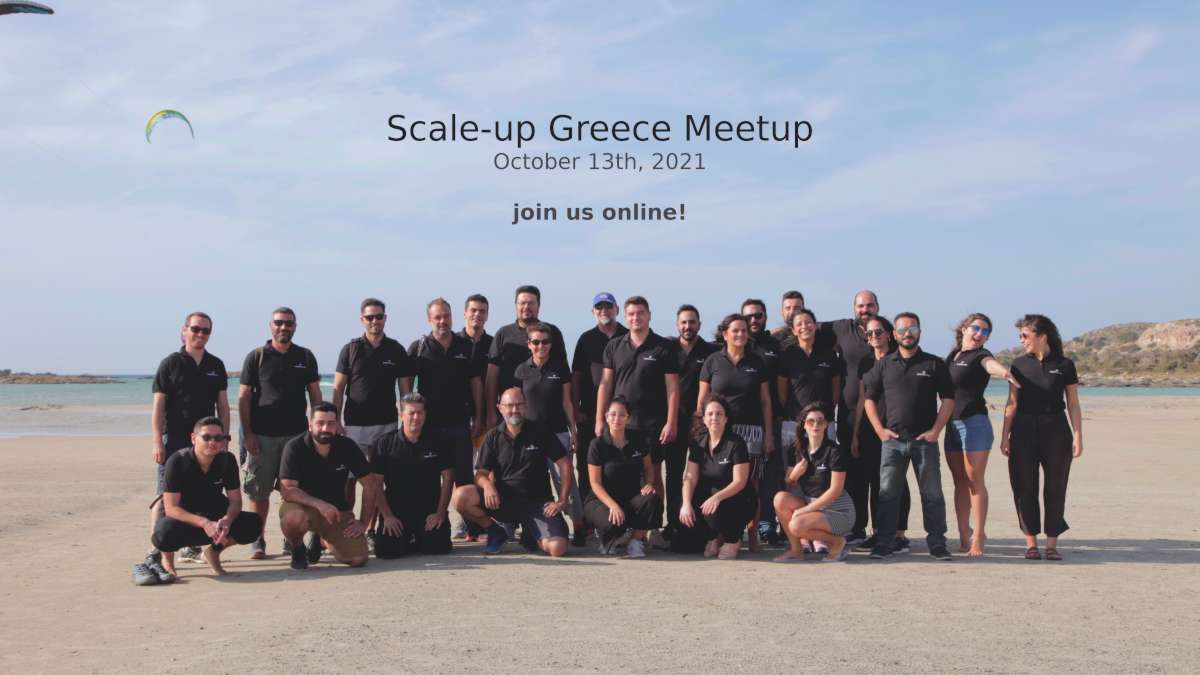 LearnWorlds is a powerful, easy-to-use and reliable training solution for individuals and enterprises. A fully customizable, white-label solution to train employees and associates, educate customers, or sell online courses to a wide audience.
The cloud-based e-learning platform offers Professionals, Entrepreneurs & Training Managers a solution tailored to their needs and a team of experts to help achieve their goals. Much more than just selling online courses, LearnWorlds comes with a built-in Social Community, Beautiful Templates, Modular Pages Builder, Assessment Engine, Automated Certificates and Advanced Analytics for designing a holistic online learning experience.
Join us on October 13th
We're sure you'd like to learn how to create and sell online courses from your own website. It's a great opportunity to increase your income, while working from home. So, come join us on Wednesday, October 13, 2021, at our 5th ScaleupGreece event, with LearnWorlds at the helm!
When is it happening?
Wednesday, October 13, 2021
7:00 PM to 9:00 PM EEST
It's absolutely FREE! Just book your spot!
Participation is absolutely free, but the spots are limited, to ensure optimal experience. Please, book a spot for you and your colleagues, before they're all gone!
The story of LearnWorlds
LearnWorlds was started when three former e-learning researchers identified the need for an e-learning platform, whose primary objective would be the actual learning itself, instead of the management of learning. LearnWorlds' co-founders George Palegeorgiou, Fanis Despotakis, and Panos Siozos, graduated from the Computer Science Department of Aristotle University of Thessaloniki Greece, and worked since 1999 as e-learning researchers and software engineers. George and Panos both hold a PhD from the same department.
The three of them, after acquiring significant professional experience holding positions in the academia, industry, and the public sector, started looking for a new challenge. Intrigued by the revival of e-learning and the rise of the MOOCs (which was attempting another swipe at the decades-old e-learning problems), George, Fanis and Panos turned their attention to the rising wave of the edupreneurs, professional trainers and training organizations that were trying to do e-learning using an assortment of ill-fitted legacy Learning Management Systems, ragtag custom websites, and unreliable plugins. At the same time, other trainers started feeling the pressure of having no options to promote and sell their courses other than the "learning supermarkets", the big course marketplaces that – by their design – drive down the quality and race prices of online courses to the bottom.
Hence, LearnWorlds was born as a white-label platform for trainers and companies that are looking for a hassle-free way to sell their online courses under their own brand.
For over a year, the team intensively studied the competition and documented hundreds of features and variations while designing a powerful architecture and implementing a working prototype of the platform. Another year was spent testing the product and talking to professional trainers, training organizations, students, and marketers, identifying their needs and refining the initial design.
Fueled by a deep belief that e-learning is not "throwing a bunch of PDFs and videos at some people and waiting for them to learn", LearnWorlds puts the learner experience at the center of its efforts. Elearning shouldn't either be a complex information system for managing student records, learning objects, SCORM units ZIP, and PDF files, as most LMSs would like us to believe. Thus LearnWorlds puts tremendous emphasis on offering a user-friendly and self-explanatory user interface that allows trainers to be fully productive from day one.
With its official market launch in May 2014, LearnWorlds set a new quality standard for e-learning platforms and started making a dent in the universe. From then on, LearnWorlds keeps evolving as a product at a breakneck speed, always listening to our customers and always staying focused to meeting your business needs and offering exceptional learner experience. We take care of the complexity of running an elearning business so that you don't have to.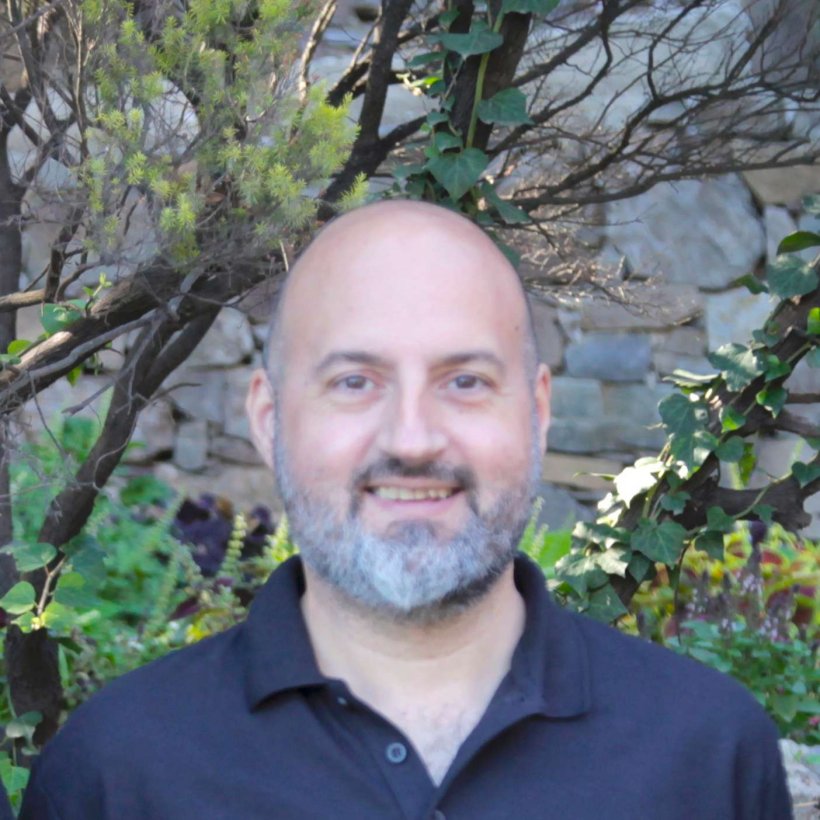 Panos Siozos, PhD, Co-founder and CEO
Panos Siozos has a PhD in Educational Assessment and extensive work experience as a software engineer, e-learning researcher, and science educator. Before following the startup route, he was working in the European Parliament as a policy adviser for research and innovation. In LearnWorlds he is dealing with Business Development and Top-Level Management.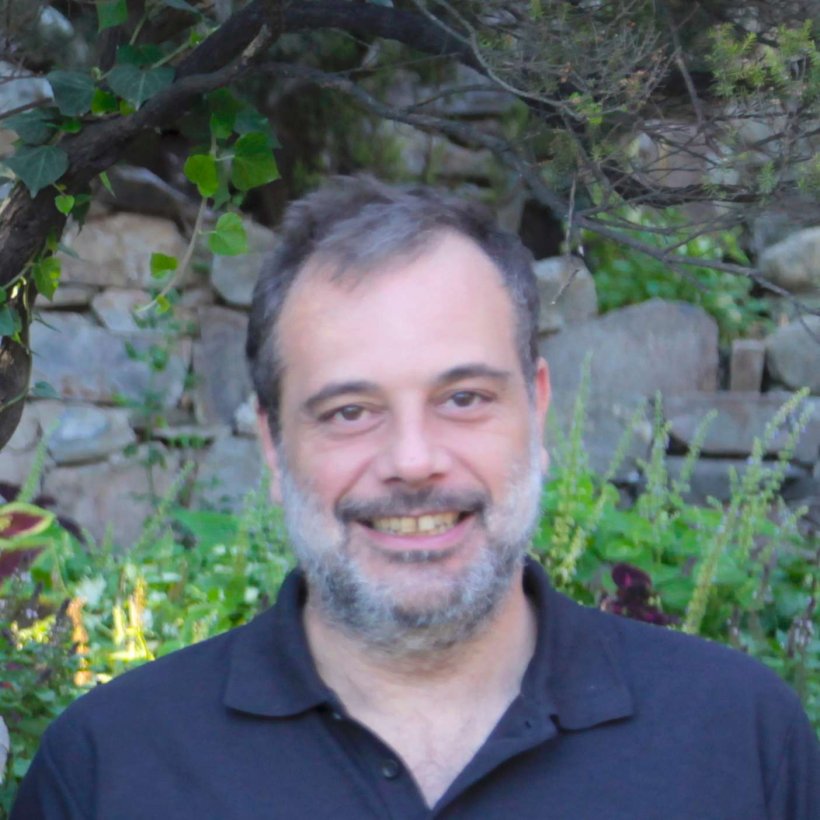 Fanis Despotakis, Co-founder and CTO
Fanis has studied Computer Science and has amassed more than 20 years of programming adventures. He has worked in numerous research and IT projects and has extensive experience in managing software teams. He has participated as a researcher in several educational technology projects and has published several papers in the field. Fanis likes coding and he is an expert chef in Cretan cuisine. In learnWorlds Fanis is the CTO and responsible for back/front end development, the learnWorlds API, database design & maintenance, educational design.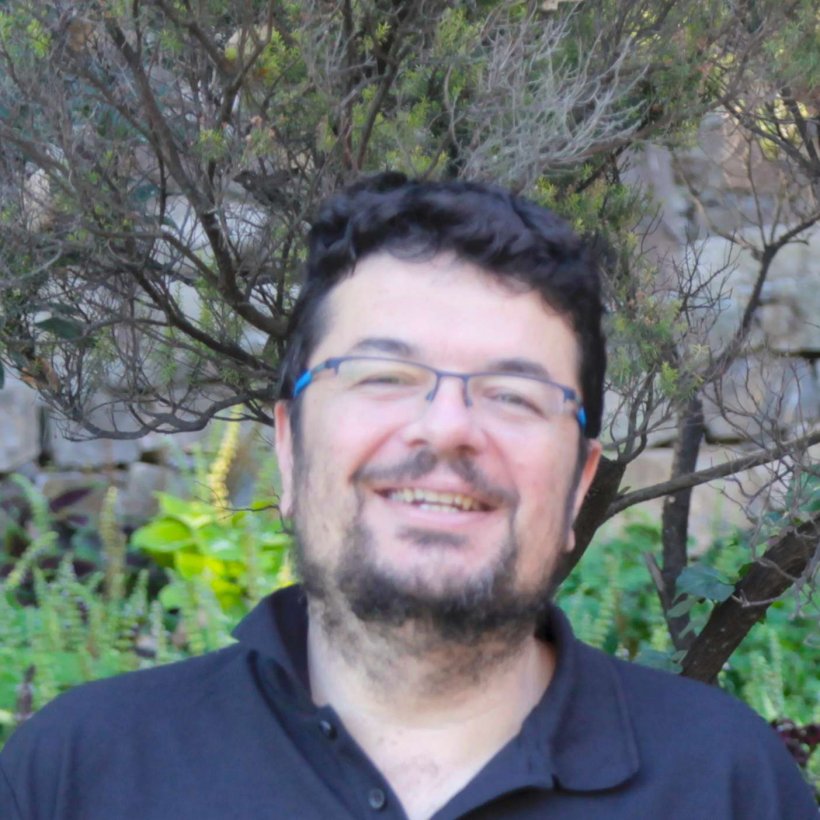 George Palaigeorgiou, PhD, Co-founder and CPO
George is co-founder of LearnWorlds and Assistant Professor in Educational Technology. His research focuses on offering authentic, creative, intensive and embodied learning experiences with state of the art technologies. He has been a pioneer in designing innovative learning environments since 1999.
LearnWorlds, today
LearnWorlds is a cloud-based, no-code, white-label, all-in-one platform for creating and selling online courses. More than 4,400 professional trainers, training organizations and corporations, in more than 120 countries, trust the platform to sell online courses, train employees and associates, and educate their customers. In a sea of online course platforms, LearnWorlds stands out with its overall user-friendliness, exceptional content authoring, the powerful website builder, extreme customizability and obsessive customer support, which make LearnWorlds a beloved tool for educators, designers, and developers alike. LearnWorlds has offices in Limassol, Cyprus and Chania, Greece but more than 90% of staff is fully remote.
LearnWorlds closed a $32M in growth funding from Insight Partners, in July, to help educators create and sell online courses in a post-pandemic world.
And, as Panos Siozos says,
"We set out to create the best and most accessible course creation platform for educators who are as passionate about teaching as we are."
— Panos Siozos, CEO of LearnWorlds
Don't miss out!
Find all the details of the full Startup Greece event with LearnWorlds, book your spot and grow your business from the comfort of your home. Don't miss the chance to become part the post-pandemic business growth!
ScaleupGreece with LearnWorlds: Create & sell online courses from your own website
was last modified:
October 11th, 2021
by