An insightful webinar focused on public and private investments in DLTs is being organized this Thursday April 15th and we're happy to share the news with you. The webinar entitled "Public & Private Investment in DLTs: Quadruple Helix for Decentralization" is organized by the DLT4ALL.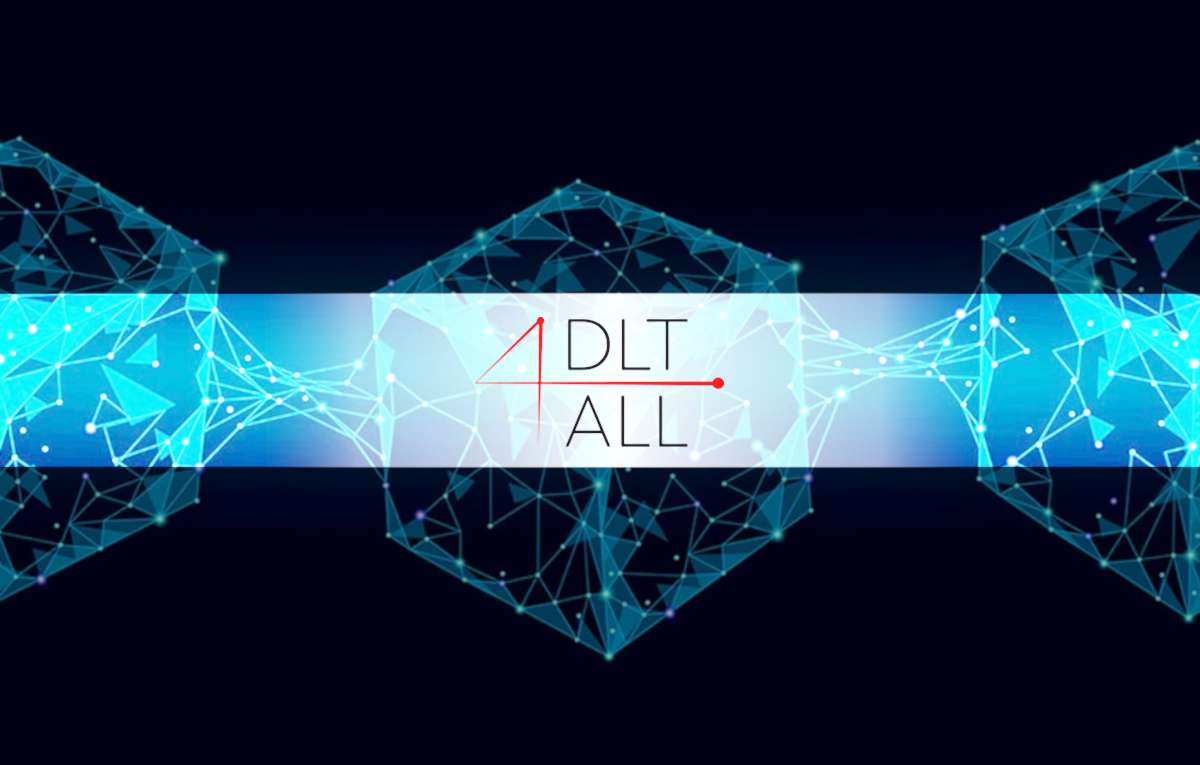 What is DLT4All
DLT4All is a project focused on making Blockchain and Distributed Ledger Technologies (DLT) and their application understandable. Among the facilitators of this initiative is the European Business Angels Network. DLT4All is focused on providing students, entrepreneurs and investors with all the information they need regarding blockchain and distributed ledger technologies. To elaborate, the key objective of this initiative is to share know-how and insights on how blockchain and related innovative technologies can change the startup and angel-investing scenery.
Let's learn more about this upcoming webinar.
"Public & Private Investment in DLTs: Quadruple Helix for Decentralization"
Agenda of discussions
Attending this webinar will be a great opportunity for anyone interested in learning more about the status of DLTs investment in Europe, answer questions such as:
In what ways can smart money and a multi-stakeholder model help increase DLT investment opportunities?
How DLTs can help in accomplishing a digital and resilient Europe?
How public and private money can accelerate this development?
And finally, the core objective of the discussion is to draw a set of policy recommendations informed by the quadruple helix to facilitate such investments.
Who can participate?
Members of EBAN or any other person that is interested in investments focused on Distributed Ledger Technologies. More specifically, regardless of your background be it any of the following: Angel Investor, Corporate, Early-Stage Fund, Entrepreneur, Incubator/Accelerator member or VC partner you are welcomed to attend this innovative and eye-opening webinar. Participants interested in all sorts of industries from Financial Services, E-commerce and Retail, Data Analytics, Education, Telecom, Impact Investing and many others are also welcome to attend.
Guest Speakers
Marina Nikiforos
Affiliate Professor at HEC Business School on the Future of Work and an experienced Board member and C-suite advisor. She is an expert on disruptive technologies, regulatory policies and digital transformation, working with companies and multilaterals. An economist by training, she has advised with the International Finance Corporation and is lead author of their reports Blockchain: Opportunities for Private Enterprises in Emerging Markets (2018, 2020).
Lenny Koh
Lenny Koh is the Founder and Director of the Advanced Resource Efficiency Centre (AREC) and the Head of Communication, Partnership and Internationalization of the Energy Institute at The University of Sheffield. She is an advisor and on the Board of diverse organizations internationally advising leadership and management on resource efficiency and sustainability (e.g. Sustainability Partnership, BSi).
Sebastian Markowski
Sebastian is a Partner at Blockchain Valley Ventures a leading Swiss investment, venture and advisory firm focusing on digital asset fintech and blockchain technology. Formerly, Sebastian was a Director at GP Bullhound, the leading technology adviser and lead the groups blockchain and cryptocurrency efforts.
Moderator of the webinar is Panayiotis H. Ketikidis. You are encouraged to share the news with anyone who may be interested in attending this event.
Webinar Details Summary
Title: Public & Private Investment in DLTs: Quadruple Helix for Decentralization
Date: Thursday, April 15th 2021 3:00 CET
Public and Private Investments in DLTs, webinar by DLT4All
was last modified:
April 12th, 2021
by