Pitching to angel investors. It can be a daunting experience, even for seasoned entrepreneurs. That's why it's always good to get some expert advice. From the horse's mouth.
And that's exactly one of the many offerings at the EBAN Winter Summit in Munich, which took place last week on October 16-17. I was on site at the fabulous Nymphenburg Palace to take part in panel discussions, giving my views on startup acceleration, investing in startups in Greece and the East Mediterranean. But not only that. I also wanted to share my views on best practices in pitching to angel investors.
A special experience
Ah Munich. Not just a cool film or exceptional beer drinking destination. These days it's known as the land of "laptops and lederhosen", thanks to its vibrant tech scene. Thankfully, I decided to take only the former with me.
Attending an event like the EBAN Winter Summit is a special experience. The knowledge and insights you can gain from new and seasoned BAN managers, angel investors, and entrepreneurs is quite staggering.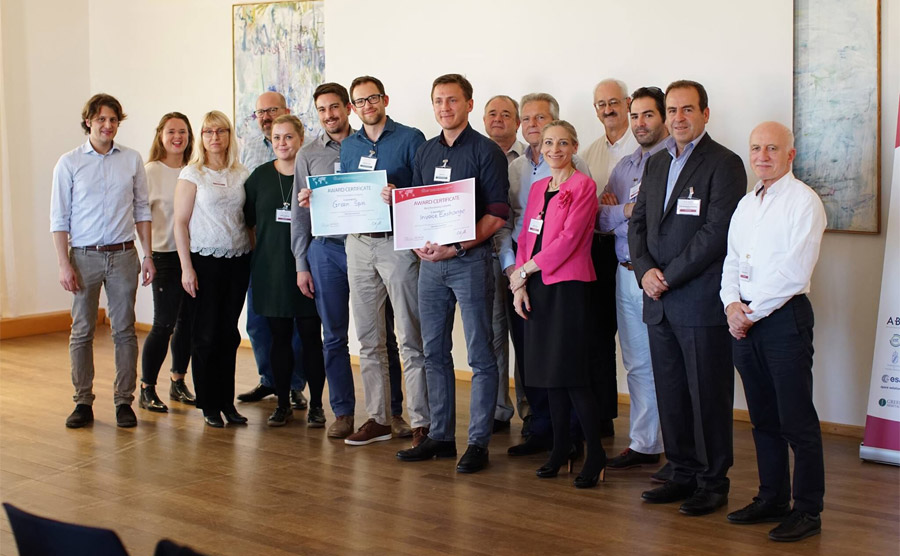 So what did I learn? Well, the simple answer is a lot. From tips for managing Business Angel Networks and the latest in impact investing, to an investors POV on cryptocurrency and blockchains, the list of topics is endless. However, what I wish to focus on is the art of pitching. Why? Because while it may seem more of a mundane subject, it can be the most challenging. More specifically, how to present your company to prospective angels investors within a very limited time in a competitive setting.
Pitching to angel investors: Starttech's role
I had the honor of participating in the 'Global Investment Forum' discussion as a judge. The format was pretty straightforward. Twenty-six startups had 3 minutes each for their pitches, plus a couple of minutes for Q&A. EBAN director, Jacopo Losso, would intervene every time someone dared to speak past the three minute mark! Contestants were marked on a scale of 1 to 10 in two categories: presentation and investment readiness. In the end, there were two winners, one for each category.
How to pitch – a dummies guide
So with the above in mind, let's get down to the meat of this post: the dummies guide to pitching to angel investors.
1. Get the terms right
It might seem obvious, trivial even, but make sure you know the rules about the presentation you are about to give. How much time will you have available? How much time is set aside for questions? Are there any limits to the number of slides? Do you have to submit your presentation file before hand, or will you bring the material at the time of the presentation (flash drive, or portable device)? Do not leave anything to chance. If there is something you are uncertain about, make sure you contact the organizers and clarify it.
2. We don't care about your story. We care about the problem
Unless you have more than 10 minutes at your disposal for your pitch, don't bother with your personal story and how that relates to coming up with your product/service. Stick to a clear and concise statement about the problem/challenge you are solving. For bonus points, include a reference from a trusted source that proves your statement.
3. What is unique about your solution
It's impossible to overstate the importance of demonstrating the existence of something unique in your solution, product, or approach. When pitching to angel investors, they expect to hear about your uniqueness. Entrepreneurs know that they have to demonstrate it. Why state the obvious? Simple. Partly because of how important it is. But also partly because this is something most startups fail to address. Explain your points of differentiation, what gives you a competitive advantage. Be ready for investors to drill you on how you can maintain that advantage. And guess what? The fact of being the first using approach X, just won't cut it. Experience shows that "fast followers" usually beat "first to market". If you are familiar with Lean Canvas, you would have identified this as the unfair advantage. To quote Jason Cohen, from WPEngine:
 "A real unfair advantage is something that cannot be easily copied or bought."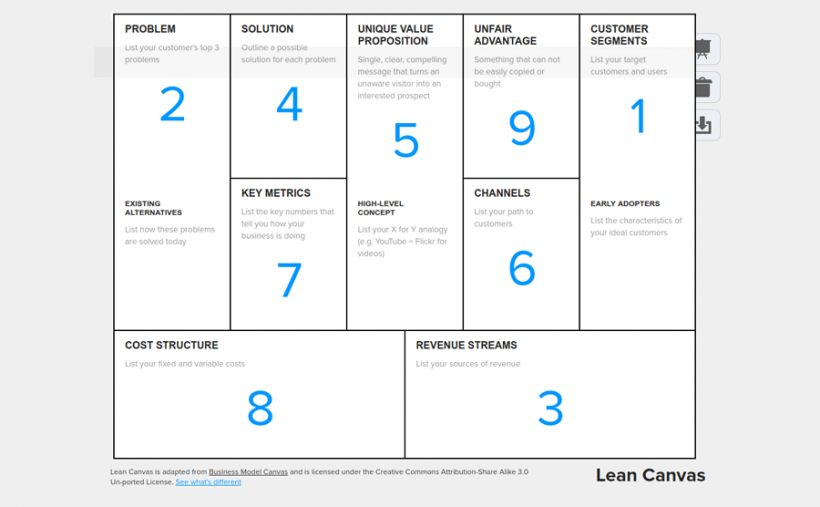 4. Provide evidence for traction
At the end of the day, the final arbiter of the value of your startup are your very customers. Provide evidence that your customers love your products, and that they get value from using it. A mix of qualitative and quantitative is what you want to aim for. You can even pull this off if you are in a pre-revenue, pre-launch state. You just have to show you have an active and engaged community following you and excited to become early adopters.
5. Mention your exit strategy
Even if you don't have one, mention it. This is something, that sadly, many entrepreneurs either ignore or underestimate the importance of. Even during EBAN's Global Investment Forum, the majority of pitches failed to mention an exit strategy. An exit strategy not only sets a clear goal for success, it also indicates that you have thought about the transition of the venture. And more importantly, what investors can get our of their layout in terms of a substantial return. When pitching to angel investors, an absence of an exit strategy sends too many negative messages.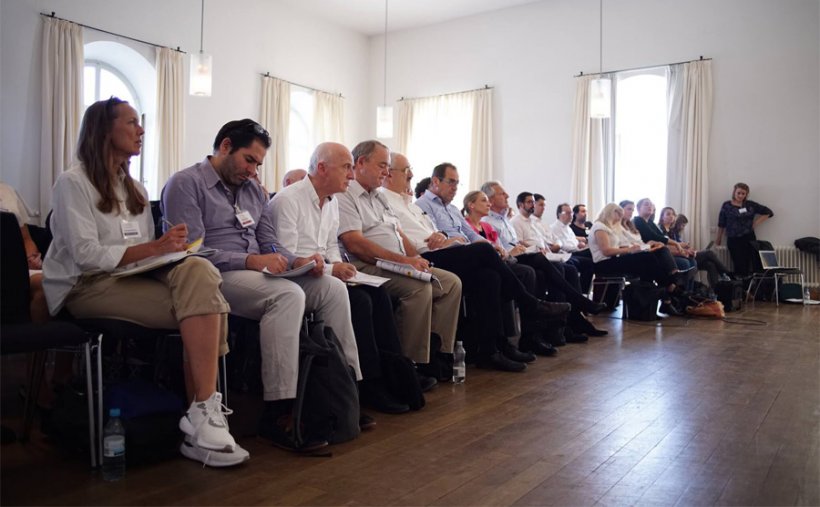 It's not over yet
If you have got all your ducks in a row with those first five steps, then you are well on your way to delivering the perfect pitch. But I'm not done yet. A few more (extra) things to bear in mind are:
Slides: Less is more
Think hard about the number of slides in your pitch. Pitching usually lasts a few minutes. The audience does not have enough time to digest too many slides, especially if they are jam packed with information. Keep them short and to the point and as a rule of thumb, do not use more that 2-3 per minute. So for example, in a 3 min pitch 7-8 slides are enough to cover the central points, these could be:
Introduction: what you are doing, your mission statement
The problem you are solving
Your solution and and your unfair advantage
Target audience and opportunity
Traction and early success, where applicable
Exit strategy
The team
Conclusion
The last slide
In so many ways the last slide is the most important. After you finish your pitch, and for as long as the Q&A lasts, your last slide will be up. Think carefully about the information you provide in it. A safe bet would be to include the following:
funding goal: how much are you trying to raise

bonus point: state briefly how the funds are going to be used, e.g. speed production of feature A

contact details: I would advise to avoid the generic info@mystartupcompany.com and give the contact of the key person or persons in your company.
make sure your logo and mission statement are visible
Of course you can be more creative if you want. Maybe you can include an invitation to an event you are hosting, or a live demo announcement.
Prepare (your audience?) for questions
You should view the Q&A part as an extra pitching opportunity. In a typical three minute pitch, you obviously cannot cover everything under the sun. Whatever extra time you have for questions is a good opportunity to cover extra topics. You should pay serious attention to your weaknesses.
Practice makes perfect
Last but not least, practice you pitch again and again. Practice in front of friends, your dog, or even your mum. Other people in general. Practice in front of the mirror and practice with a stopwatch. Get the timing right and make sure you sound confident and in command. Do that, and you're on to a winning pitch to even the most demanding business angels.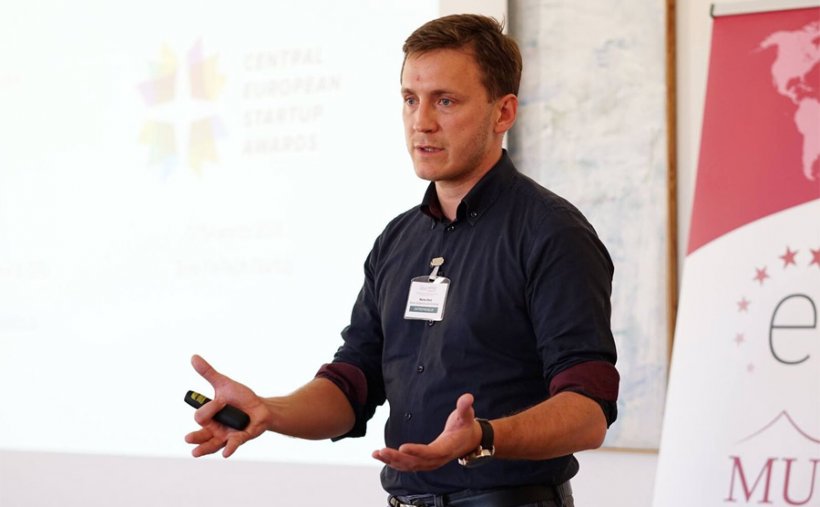 Go forth and pitch!
There you have it. If the EBAN Winter Summit did one thing for me it was to broaden my own horizons on the secret of pitching to angel investors. As well as reinforce my grasp of the alternative, venture building approach we follow at Starttech.
Aside from aligning with many of the above learnings gained from the Munich experience, I would add a few other perhaps more practical points. Be confident yet humble, and present the solid team behind the startup. Show that what you about, ultimately, is not just about ROI for investors. Show that you aim to provide real world value; to give something back, if you like. Because, in the end, always remind yourself that any investment you are after is the medium, not the end objective. So off with you, go forth and pitch!