What does it take to become a successful startup entrepreneur? Is it luck, timing, tech talent, or sales skills? As it turns out, more often than not, it's a blend of all of those, and then some!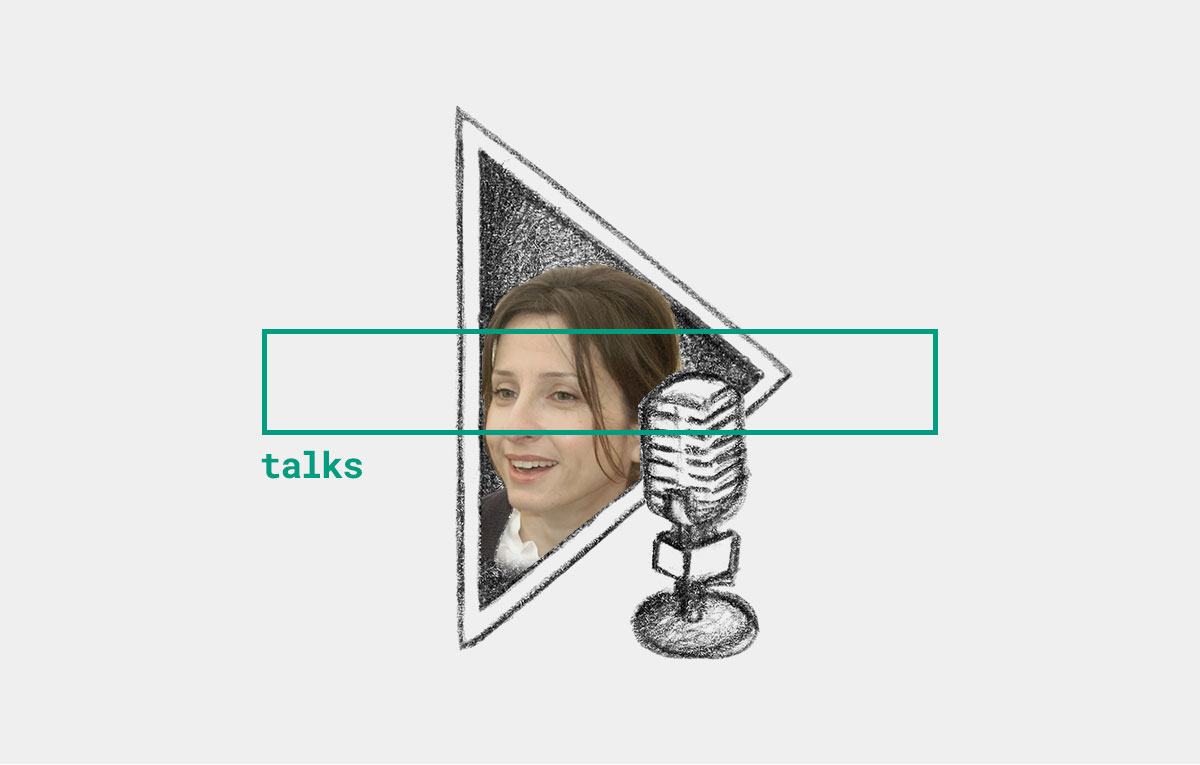 Well, that is what we found out after a chat with our recent guest of honor Maria Dramalioti-Taylor, who was at the Starttech Ventures HQ in Athens for a workshop with our startups.
Maria, who is a Managing Partner of well-known London-based Beacon Capital, recently dropped by for a workshop-come-Q&A session. Discussing everything and anything about early stage investments, tech companies and how her engineering background has helped her in her investments approach.
Maria was our "go to" external partner for the last four years, giving her tips and advice to us on the Epignosis board. As we all know, to avoid becoming too short-sighted, when a company is scaling up and growing it is so vital to have external feedback.
advice.
The keys to entrepreneurial success
A lot of information and opinion is flying around out there about what it takes to be successful in entrepreneurship. Especially where tech startups are concerned. There are of course many factors which come into play, so let's hear the insights Maria has to offer.
Q1: How many years have you been working as an angel investor? How many companies have you seen?
A1: Well, we started back in 2003-2004 but our company was considered an established professional one in 2012. Actually that's when I met Dimitris Tsingos, [Starttech Ventures' Founder]. And what I've learned all these years is that as you move on, and you dive into your field of expertise you just realize that you know nothing. In the beginning you have the illusion that you know a lot, but that's not true. The more I stay in this field the more I become aware of the things I don't know.
Q2: Based on your experience what it takes for a company to succeed? Is it a matter of luck, timing, tech talent and skills, sales or something else?
A2: Well, I changed my approach on successful investments many times. In the beginning, Ι used to focus on statistics. Let me explain a little more this one:
In the beginning we used to base our investments on statistical-models that is on how many companies you need to have in your portfolio so that you'll get the chance to achieve three times your initial investment. So a portfolio of one hundred companies was required. And that number only if the deal flow or the "universe" from which you would choose your opportunities was good enough as let's say in England. Of course that minimum number would be different for another pool, a weaker one let's say Greece. So if as angel investors you decided to select from a weaker "universe" such as Greece you might need to double your portfolio's size.
Today, we have 20 companies and we're going to get 5 more. In my opinion, 30 is the optimum size as if you exceed that number it's quite difficult to know what's happening inside the company, to keep an eye on the companies and create inflection points. That's how see things today.
It's all about the four T's (no, not 40s)
Q3: What are the characteristics of successful companies?
A3: Well for me it's all about the four T's.
Team: First of all it's all about having the right team. Investors won't give a chance to a company that doesn't have the right team. And of course this one is risky even for the company. You shouldn't go for it if you don't have the right team. You definitely need the best minds, you need an A-team so try to get the best you can get. If you don't have the right team then there's nothing to save you, you can't replace this. Oh and yes, you need to build a culture of trust among your team. There's an extra "t" thrown in for good measure
Timing: It's all about the timing of the market. You need to find out whether it's the right time for a small team of 2 or 3 people to release their product in the market as if it's not the right time the only thing you will achieve is just set the ground for those that will follow. You will be only the evangelist of a product and the one to follow will reap the benefits of your efforts and so get your market share.
Tenability: Being able to create a virtual trench around your idea so that it would be difficult for other startups(with larger funding ) or big companies to penetrate your market and replace you.
You lock your customers in some way, not with your pricing, you neither focus on technology-locking because when you invest in technology it would be difficult to sell it. You customers won't leave as they engage with your product's quality. One way to achieve this is when your system is able to leverage customer feedback improve you knowledge base, and that's within your system, your whole product (business as product)
Technology: Well, that goes without saying. You definitely need to have robust technology.
Q4: And what about luck?
A4: Well, timing is in a way a matter of luck. You need to make a correct interpretation of the market. It's OK if you choose a mature market but you need to find a way, to have a plan on how to disrupt or penetrate it. And in order to achieve this for an existing market you need to find a way: is it because you offer a product that it's 10 times lower price and so you're expanding top-down the market as those that wouldn't buy it they do have the chance to buy your product, the one you offer it in a lower price. For example Epignosis and Yodeck belong to that category. They do have these characteristics as their products are of great quality and at a lower price.
Q5: How accurate are investments' statistic models that you mentioned before, the ones you used to apply in beginning?
A5: Well, with this approach our main difficulty has to do with our data. Because when you're using this approach in that case you're making huge assumptions and even if you try to make them as reasonable as they can be, again they are just assumptions and so there is a high risk.
Q6: Is inbound model-approach a prerequisite for a company to grow? Do companies need sales managers? Have you seen cases of companies with traditional sales departments succeed or is it a "thing of the past"? And what about enterprise sales?
A6: Well, actually the exact term or role is Chief Commercial Officer and it's definitely a prerequisite for at least an enterprise company in order to succeed. You just can't avoid it. And of course you need to hire the best ones. It's the most demanding aspect concerning enterprise companies. It's difficult to find a good one, difficult to keep them and the good ones are really expensive. In addition, one that might be really good at one company it doesn't mean that he/she is going to be good enough for yours. And you might also give them 3% option of the company in some cases. It's extremely difficult.
When we talk about enterprise sales when annual contract values are over 100-150 you can't achieve digital sales. You might do lead generation digitally but then you definitely need CCO to convert a lead to a customer. From our perspective, we are not aware of another model for that case, I mean for the enterprise companies, you just can't rely only on a digital sale approach. When we have qualified market lead, we definitely need a CCO to convert it to sale.
Success looks like…
Q7: What makes a product successful?
A7: In order for a product to be successful, appearance is of course essential but flexibility and connectivity in the back-end is also of great importance. You need to be competitive in that specific aspect. And that's what we look for in our companies and so this is the reason why we focus exclusively on B2B and not B2C.
Q8: One last question. Living abroad for so many years, when you're being asked about the way startups in Greece work what do you usually answer? What's your position concerning this?
A8: Great question! When I left Greece back in 1993 it was really difficult for me to understand how things used to work here in Greece. I couldn't find a job, there was no meritocracy, it was extremely difficult for me to follow a successful career path. I have to admit that things were really strange for me.
But, when I returned, back in 2012—and actually that's when I first met you— I realized that things had already changed. Believe me, I've seen another Greece, one that is of talented young people that have a new mentality. I've met a lot of young people that even within crisis were really optimistic, were ready to follow their dreams and build their companies. And I have to admit that things have also changed from our part. We were finally able to find a way to collaborate and work with people from Greece, something that was impossible in the past. My company today has established a cooperation with 3 Greek entrepreneurs and believe me this has nothing to do with the fact that I am Greek.
We made that choice because they have great teams and products. They have a can-do attitude, they are open-minded and ready to get out of Greece. They see Greece as a test-bet and they really want to expand their company abroad. They are the best team in our portfolio and I am really proud of them.
Q9: What do you think about the Lean startup as a day-by-day practice ?
A9: Well, I can't think of another model. From our perspective, we're funding companies based on a restricted budget. Waste is no option for us. We apply Lean by nature. That's what we do. And Lean is the only way to approach investments in order to succeed.
And there you have it. In short, go lean or go home is the answer. But with a few other factors coming into play to help you along the way of course. 🙂
Open Q&A with Maria Dramalioti-Taylor
was last modified:
September 3rd, 2020
by