"VC money is not good money for most companies." Wait, what? It's certainly a provocative statement isn't it? And on the mark if you ask us here at Starttech Ventures. VCs and startups, a curious combination, indeed.
If you regularly read this blog we'll forgive you for thinking that it's us saying something like this (again), but on this occasion we're happy to say it's not. It comes from the horse's mouth of one of Greece's prominent Venture Capital organisations, Marathon Venture Capital.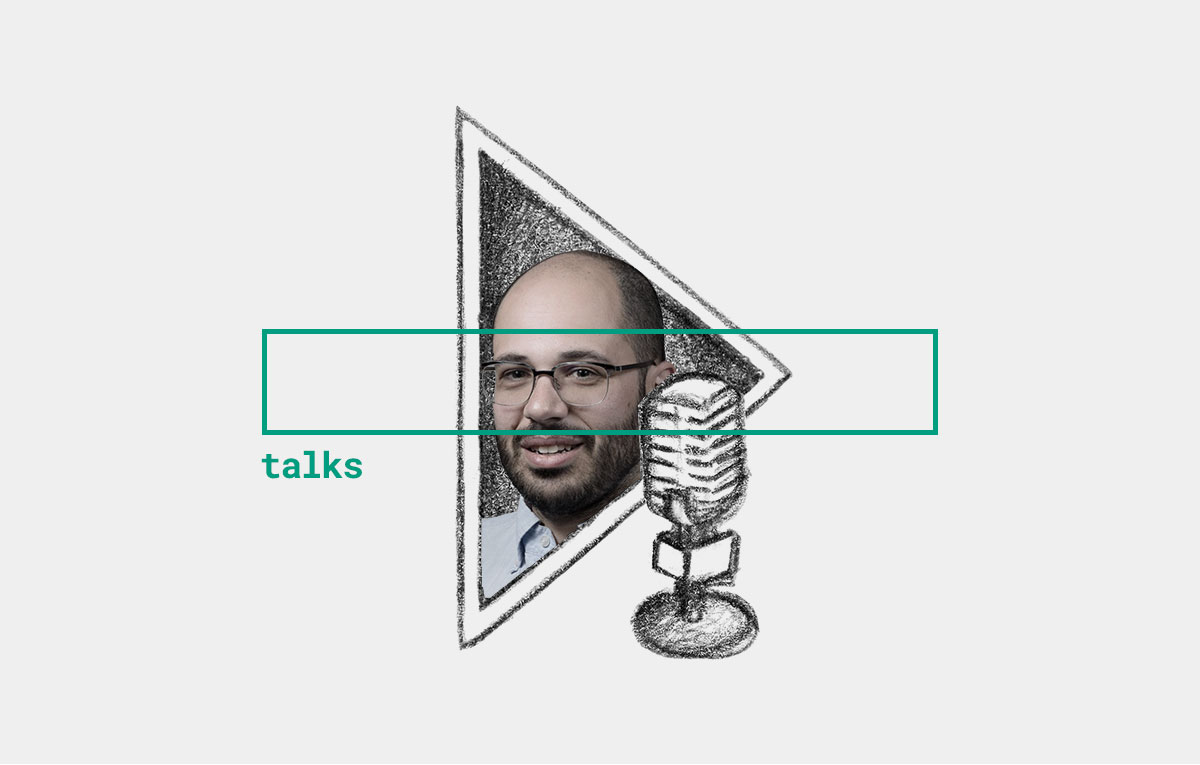 Well the person responsible for the quote isn't so much as a horse as a real human being (🙂). And his name is Panos Papadopoulos. Panos is a partner at Marathon VC, who we recently had the pleasure of hosting for one of our open Q&A sessions.
Panos, who is an engineer at heart, took us on a journey of discovery. For a start, he is doing finance for startups despite not taking a formal education in finance or economics. His story is very much about not letting formal qualifications get in the way of your success, and your true calling.
A different take on VCs and startups
In his own words, Panos is a software-engineer-turned-founder-turned-VC-investor. The perfect blend of experience in our book to give some insights to our team and startups as an early stage investing and lean startup organization.
So what words of wisdom on VCs and startups did we glean from Panos' engaging and insightful presentation? A lot, actually.
How venture capital firms approach funding
This was one of the early and important points. According to Panos, most VCs follow a whaler's business model. As we know, whale-hunting was (and is in some parts of the world unfortunately) a really risky and dangerous endeavor. We all know what happened to Captain Ahab. As Panos says: "Only a few crews would make it back with a whale to sell, if at all." Most, like Ahab, end up at the bottom of the sea.
As a result, a lot of early entrepreneurs and VCs developed a new business model that made venture financing a safer undertaking. And the model is similar to how VC approach investments today. I guess we would call it the "spray and pray" approach. Or as Panos puts it: "They actually invest in as many companies as they can in order to increase their chances of one or more of them compensating for the investment of the ones that don't."
But what can you do before fundraising?
Your first port of call should be to try bootstrapping
"VC money is not good money for most companies." As we mention above, this may sound quite provocative. But trust us, it isn't at all as far as the world of VCs and startups is concerned. As Panos was at pains to point out, this is a vital point which actually validates one of our main principles here at Starttech. That VC money can cause financial dilution. And having learned a lot from his entrepreneurial experience he now admits that:
"This type of financing is only compatible with fast-growing companies that need to scale operations. Growth is the drag of VC. Most companies don't grow at double digits quarter over quarter. VCs will push for growth but if the fundamentals are not there when the VC money dries up the company is left with an unsustainable burn-rate."
For this reason, Panos believes that founders should do their best with bootstrapping and the 3Fs, leaving VC money as a last resort option. It's all about capital efficiency and product development efficiency in the early stages. As well as having a noise-free environment.
Increase your possibilities on fundraising and success
But when you do decide to go after VC money, how do you boost your hopes of getting some? And how can you use it to guide you on your way to success? Well, according to Panos, the focus and purpose of a startup is not a matter of intelligence or novelty. As he mentioned: "In Silicon Valley, heavily-funded companies are funded because they have their stories straight." Meaning that they have build a differentiated product, put together a great team found their product-market fit, and they have crunched the numbers on sales expansion. That's partly how VCs and startups strike a balance.
And that's exactly how we see things for business models and products as well. We believe that a successful product doesn't need to be one that offers an exceptionally innovative solution. Not at all. Sometimes it just needs to come at a lower price, offer better support, be easier to use, or ride the latest technological wave eg. mobile-first or running on containers. Companies should always remember that their software is not the product. The product is solving the problems of your customers. Those products will win the market. Trust us, we've seen this happen, time and again. In the world of VCs and startups, at least. 🙂
Don't forget your branding
This may seem an obvious one but if there's one area you must not neglect to focus on it's your branding. This is something which Panos was very adamant. Branding includes all those actions that help you distinguish yourself from your competitors. That bit of oomph which helps you forge an unique and lasting impression on your customers.
Alas, for startups this can be quite challenging to achieve. And that's because you are trying to shape your brand when you have not yet completely validated your market. The truth is that there are no concrete guidelines to follow here. You are moving on a pathway that is under construction.
But you have to try to nail down where you are going quickly and find the ways to communicate with your potential customers, even the ones you have not yet discovered. You need to set the ground for it even if you are going to revise all your initial hypotheses.
Panos made a clear point on that focusing on two following aspects of it: "Branding is crucial when targeting international markets. Your brand name should be easy to remember for all customers and targeting should be specific to the respective market." We can't agree more on that from our perspective and that's exactly what our startups do. There's no "trying it out locally first" here. Defying conventional wisdom is the secret to going global.
Your team will make or break your success
We all know how important teams are. A great team can work wonders, especially when its members are involved in it right from the beginning. People that work together for a long time increase the probabilities of success. And that's one of our main priorities here at Starttech Ventures. We believe in going the extra mile to reinforce our teams' potential in any possible way.
Panos, however, shone some light on another perspective. This long-term collaboration can also become negative in the case that your team does not consist of the right members. "Many startups," he says, "damage or hold back their culture, as well as success, by not firing people that don't fit. It's an interesting point. It's like the manic-obsessive founder who refuses to pivot when his beloved product clearly does not have the right market fit or business model.
The same can happen with people. "These people are often the ones who cause trouble in your customer development efforts and your plans to grow into a viable business." Since your fundamental goal is your business' scalability, you can not allow for such compromises. Even if the person is a good friend, a longtime acquaintance, or even perhaps a family member.
Until next time…
All in all, Panos gave us a lot of insights from his own experience on VCs and startups, especially on the ingredients for any success. It was another open Q&A at the Starttech HQ that definitely gave us the opportunity to learn a lot. And that's always a good thing.
So a big thanks again to Panos, we'd be glad to have you here again, to share your previous learnings with us in the near future.