Do you live and breathe code? Are code challenges your thing? Are you also a team player? Well, here's your chance! Get ready for the local round of Hash Code 2020. It's coming up on Thursday, February 20th, at the CSD Hub.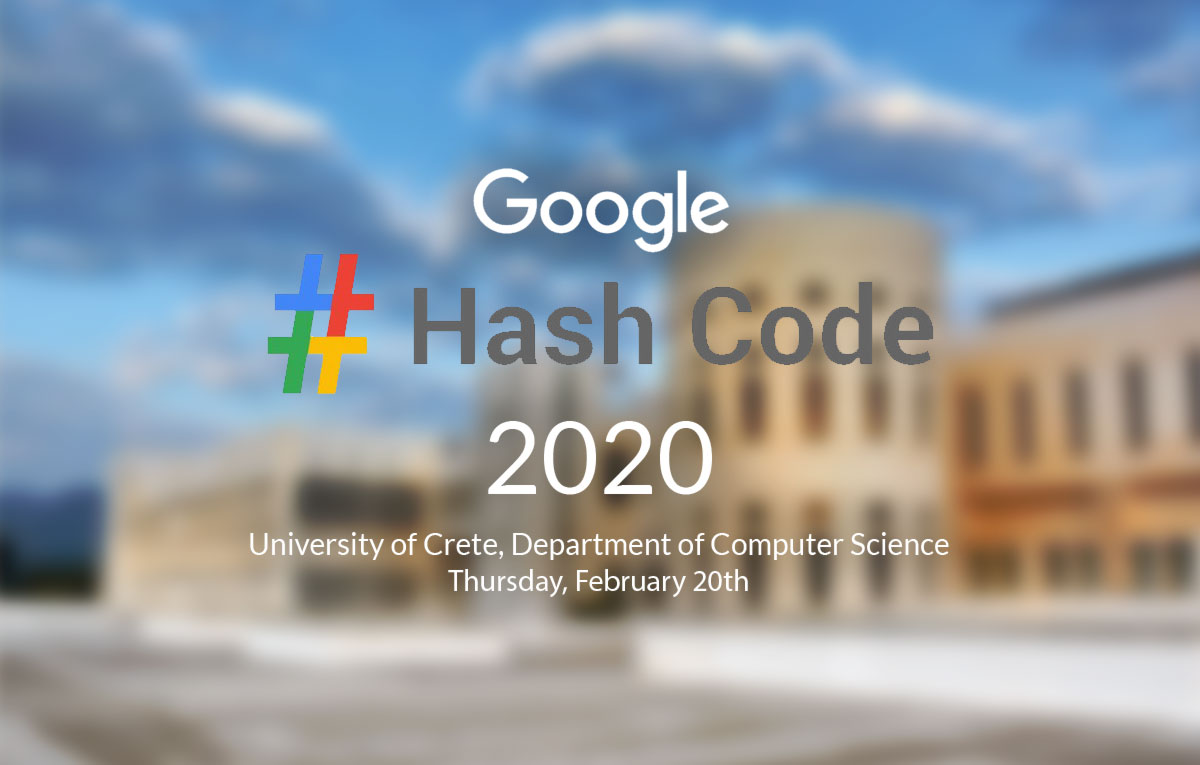 What is Hash Code?
The Hash Code is Google's team-based coding competition that binds together all code enthusiasts. It's now running for seven years in a row, at a global scale. And it's one of the greatest community code competitions of Google.
Code teams will have to tackle challenges, such as sending drones all over the world. And giving internet access to the most distant areas and other real Google problems. The best teams worldwide will have the opportunity to win a tour at Google headquarters. There, they'll compete for finals and win wonderful prizes.
Hash Code 2020@CSD
CSD of UoC is a firm supporter of the event as every year brings together all the programming student community; and everyone who loves code. This year at CSD Hub food for(your) thoughts—literally— will be provided by Starttech Ventures. We'll be fueling all of the teams that will be there, providing souvlakia and refreshments. That's as (lucky you) the competition day coincides with the most yummy/delicious day in Greece; aka Tsiknopempti. What a great day for code lovers! Right?
Don't miss it!
Get your laptop and come join us at CSD Hub this Thursday, for the challenge of it, for the fun of it.
Save the details:
When: Thursday, February 20th
Where: CSD Hub of Computer Science Department, Crete
So, are you up for the challenge? 😉