Summer comes to an end and it's the best time of the year to be setting new goals. As the title denotes, our new internal masterclass has just begun. And we're excited to share these great news with you. But, the truth is, we set off on this endeavor of ours, to start Quantum Computing courses for startups, quite long ago.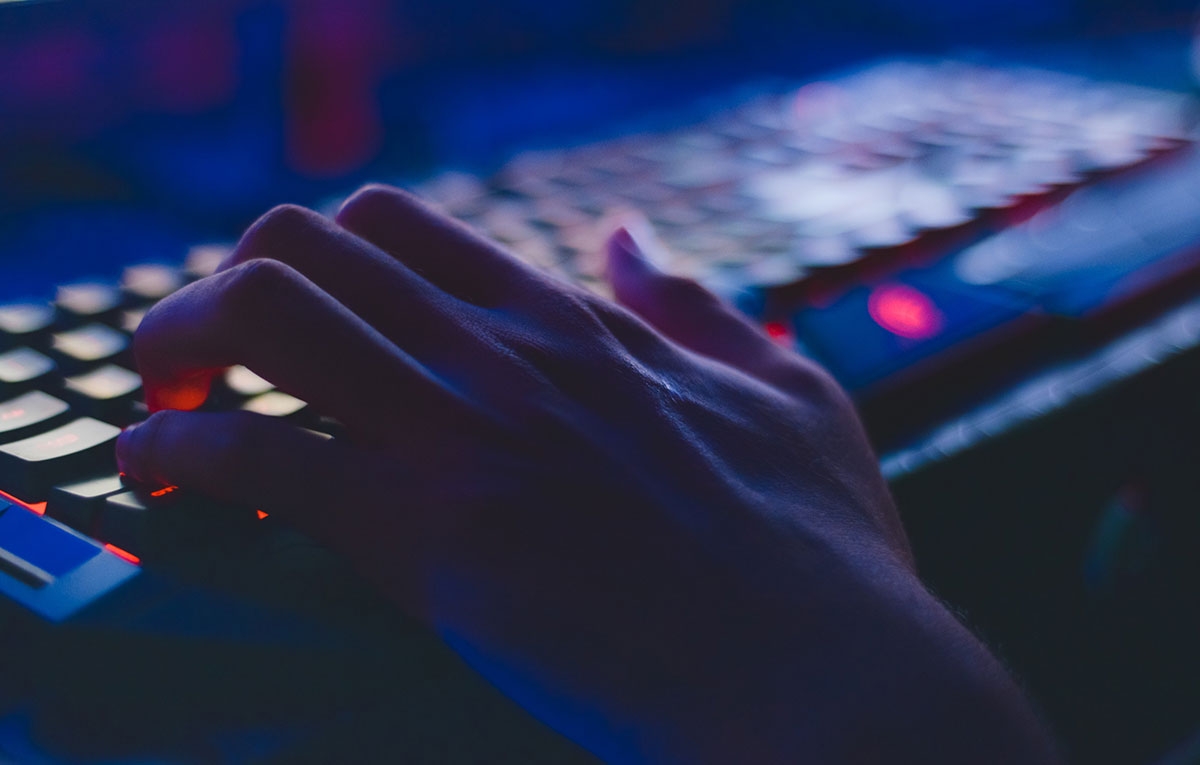 Here's a bit more about it. It was almost a year ago when we begun our AI courses. It was our 1st educational endeavor in the broader field of computer science; and, another idea was already in the making. As with AI courses, we wanted to focus on a rapidly advancing field; even if that field is currently in the research stage — for reasons we'll explain below. And without further thinking, we decided our 2nd internal masterclass to be exactly this; Quantum Computing courses, delivered by one of the most distinguished scientists in the field Quantum Computing. Professor Dimitris Angelakis is an honored scientist. His reputation comes with a long list of outstanding publications in this challenging scientific area; and his academic achievements have received praise and recognition.
But, let's learn some more about him, shall we?
Professor Dimitris Angelakis: a Google-honored scientist (among us)
Professor Dimitris Angelakis is an exceptional Quantum Computing scientist. He is currently a tenured associate professor of Quantum Physics at the School of Electrical and Computer Engineering at the University of Crete; and Principal Investigator at the Centre for Quantum Technologies, at the National University of Singapore. There, he's leading the Quantum Computing and Quantum Simulators Group.
Apart from that, Professor Angelakis has also been awarded the Google Quantum Innovation Award, two years ago, by Google. He and his team of researchers from California, Singapore and Greece, have managed to simulate the "Hofstadter butterfly".
However, that is not the only award he has been honored with. Professor Angelakis has been awarded and praised by several of universities. That is, for his outstanding performance and contribution to exceptional scientific projects.
Fully devoted to his scientific and scholarly excellence, he has also successfully supervised, advised and guided MSc students, PhDs and postdocs. Furthermore, in parallel to his academic work, Professor Angelakis also delivers talks and seminars focused on Quantum Computing, at universities and research institutes all over the world.
Giving back to the society
Besides that, he also makes an effort to channel this knowledge to non-scientific audiences. That's by offering consultancy to industries and IT sectors that could apply quantum computing to their businesses, in the near future. And, by giving talks about quantum computing to non-specialist audiences, Professor Angelakis opens a window to the world of quantum computing for all of us; giving us an opportunity to get a glimpse of the advances it may bring into our lives. That is also one of the goals we hope to achieve with our Quantum computing courses.
Aren't these reasons enough to make us want to have him on our team, at least for a while? No doubt about it.
So, what are we going to earn —with the help of Professor Angelakis, of course — during our Quantum Computing masterclass? Well, if you have no idea or just a slight idea regarding this challenging field, allow us a brief introduction. We'll leave the rest to Professor Angelakis. (and we promise to get back with some interesting updates 🙂 )
What is Quantum Computing?
Truth be told, we're not experts in Quantum Computing; at least not yet 😉 . But, allow us to cite a simplified definition from investopedia:
Quantum computing is an area of computing focused on developing computer technology based on the principles of quantum theory, which explains the behavior of energy and material on the atomic and subatomic levels.
The advent of quantum computers has turned all we knew about computational power upside down; all we already had or gradually acquired — at least, based on Moore's law.Quantum computers will help solve computational problems heaps faster than classical computers. In fact, they're able to solve problems we can never solve with classical computers.
How fast will this development affect our lives?
Well, as Dario Gil aptly mentions in his blog post:
This evolution(of quantum computers, of course) will parallel the same stages of development as classical computers have over multiple decades—but much faster, within just this decade.
And continues explaining that it took almost 40 years since the development of Alan Turing's theory before companies finally started "building and selling the first personal computers".
So, are we close to leaving behind Moore's Law? Is Quantum Computing a commercially viable replacement for classical computing?Among other things, we'll get the chance to get answers to questions such as these. And we're sure that Professor Angelakis will introduce the theory of Quantum Computing quite well to all team members that will attend these lectures.
And if you're wondering why we decided to delve ourselves into a such futuristic topic, read on to find out.
Why we decided to start Quantum computing courses
As we have previously explained here, on our blog, at Starttech we value personal development a lot. In fact, we believe it's the only way to grow healthy businesses; by helping your people grow. That's why we do our best to offer all of our team members a wide variety of opportunities. That is, to grow at a personal and professional level.
In particular, when it comes to professional development, up-skilling and re-skilling are among our top priorities. And one of the ways we try to help our team members in that direction is with our internal courses. Be it language courses or, more recently, our specialized courses focused on computers science-related courses for software developers (but not exclusively developers 😉 ), we admit that we praise ourselves for that decision of ours. And so do our teams who are currently partaking the role of students.
Afterword
Knowledge is power. And getting the chance to delve into complex and futuristic concepts, such as the ones included in the theory of Quantum Computing, is definitely to our advantage. And that is also true for the Quantum Computing courses we've just started. In any case, although we may never need to implement or apply such concepts, we strongly believe that this effort of ours will definitely help attending team members broaden their horizons.
So, it's about time we rolled up our sleeves! Let's do this!