If you have ever been intrigued by "fluffy"blog article's like 'How to be successful with content marketing without writing any content', then you've also probably realized after reading them that the promised land they offer is nothing more than a mirage. That's no way to create content for startups!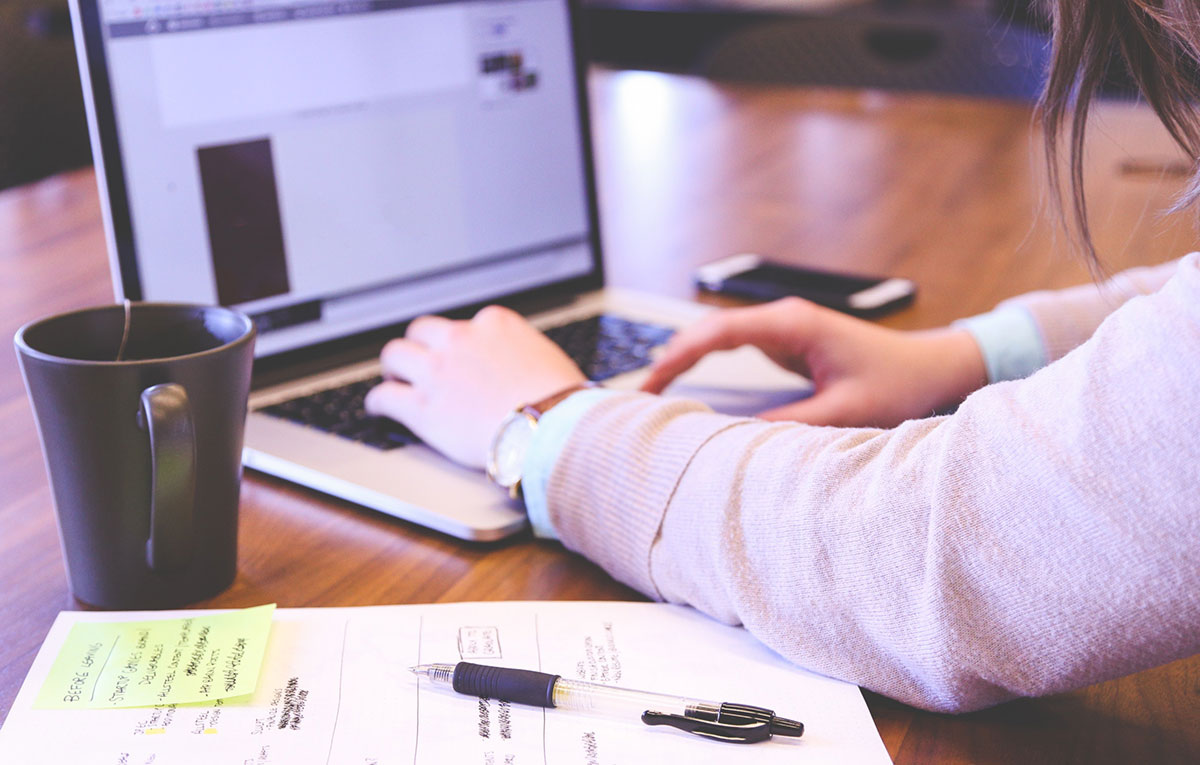 Yes, you can get by with the minimum of effort content-wise by curating and sharing third party content. But who wants to simply 'get by'? These days, in such a cluttered and often chaotic digital environment, it's simply not enough.
If you really want to make an impact with your startup or fledgling business then there's only one way to go. And that's creating content, and publishing it on a regular basis. This is how you get your stories out into the world where you customers and potential customers can see and read them, as well as boost your SEO presence.
Writing content, or perhaps it's better to say creating content, versus curating is essential. However, that's still not enough (surprise, surprise). You need a strategy, and you need to be consistent. You also need to be open and be ready to share the more intimate details of your business, and perhaps even yourself as a startup founder, or contemporary entrepreneur.
Content for startups: an introduction
As we are always at pains to point out on this blog on a regular basis, for startups, content marketing can be a key player in determining the success or failure of your marketing efforts. This is the reason why any good startup CEO or founder worth his/her salt much focus on it just as much as the data science part of things like growth hacking, paid search advertising, and SEO.
But before we get into the meaty part of the discussion, let's get some definitions off our collective chests. What is content? Well for a start, content is NOT content marketing – in case you were wondering. That's where the strategy part comes in.
Content for startups, for the sake of this post, could be any of the following:
blog and/or vlog articles
video
audio (podcast)
webinar
white papers
'how to' and other guides (usually pdf format)
visuals / photographs
Press Releases
texts for social media messages
Obviously as a fledgling startup, it's unlikely you have the financial resources or the human resources to do all of the above. Hello, capital efficiency. So you will first have to choose wisely when it comes to selecting the original content you will create in-house or outsourced as part of your content marketing strategy.
What is the role of content?
Actually content serves a very practical purpose. It makes people happy. They can learn something new, they can solve a problem, they can be inspired or enabled. More often than not, they also get a personal reward for it. In essence, they get smarter, and closer to you the better your content is.
How do you create great original content? It can be tough. But you can keep it really simple at the start. For example, many startups start with a blog, which can easily be shared on social media channels to get noticed, as well as boost your SEO rankings just be 'existing' (if SEO keywords are intelligently used within your posts).
As Jane Heaton points out in her superbly useful book, "Content Marketing In a Week", as a startup founder you should think of the job you want your content marketing to do as being that of of a well-trained, and consultative, empathetic sales person. That's right, we said sales.
Put simply, this means you need to imagine your content as a person. Someone you not only want to like, but also be liked! And so, this is why you have to come up with a meticulous plan for your content marketing strategy.
1. The strategy
In the content for startups debate, rule #1 for new startups is simple: create your content strategy before launch.
Wait, what? How about all the ordering systems, product, and/or service elements? Yes, those aspects are important for when your business is up and running. But actually best practice says that 'warming up' your audience(s) should come first.
This means paying considerable attention to creating a strategy which includes pre-launch marketing efforts. This is all part and parcel of creating "buzz" or "hype". More than that, however, it's also an effective tactic to launch a product or service to an audience that has come to know you as an authority in some way – mainly through your content.
The result
The result of all of this is that you will have an audience of potential customers who are looking forward to your launch. But more importantly, an audience that is not only primed to purchase, but also ready to share your business or brand with others. In other words, early adopters who can become brand ambassadors almost overnight, if you like.
Also, it looks good if you have some web history of sharing knowledge and engagement through a blog by the time you launch officially. For two main reasons:
Demonstrates to potential customers that you are already establishing a level of thought leadership.
Offers vital time for you to work on your SEO rankings, so that when it comes to launch time, you'll have more chances of getting noticed.
Key points to consider strategy-wise
Define:
your aims and intended audience(s)
the type of content you want to create or curate
the main roles of the stakeholders involved within your content workflow
How do you go about doing the above? By doing the following:
Clearly define your goals (i.e. )
Clearly define who your audience(s) is
Map out your KPI (key performance indicators) metrics
Define your value proposition
Decide on your main content types – i.e. blog posts, vlog posts, podcasts, video, infographics, ebooks, whitepapers
Define your publication schedule and workflow. And stick to it
And in executing your strategy…
Above all, be consistent. Publish content on a periodic basis. Do not leave big gaps. Give your audience a rhythm or tempo that they can get used to and stay as close to it as possible. This is time-consuming in the beginning, but it will pay dividends. Your audience will begin to get used to your content flow and be waiting in anticipation for their next 'fix' .
You can mix things up easily by say having a set day for your weekly blog post, and other days for certain social media content shares like infographics, fun facts, contests, etc, depending on the theme or day of the week.
2. Content Workflow
We can't overstate the importance of content workflow in startups. That's why we dedicated a whole article to that very thing. So we won't go overboard on it here. The main thing to bear in mind is that a content workflow can make sure that you are:
fully prepared for launch in that your content will be ready to be published on time, every time
have a set process in place with responsibilities defined among stakeholders
And this is all you can ask for, especially in the early days when you are focused more on ensuring your product/service is ready and honing in on the commercial side. For example if you have decided to run a blog, a content workflow will help you to set the ground for your launch. You'll have a list of posts already published, and some ready for publishing on specific dates, as well as a pipeline of other posts in the making.

3. Build your content engine
In terms of building your content engine, you want to hit the ground running. That is why you need to be fully-prepared with all the groundwork done. Such as lists of potential posts based on your SEO research, as well as general topics and themes that you want to cover as part of your thought leadership strategy.
This all calls for a big effort for your content creators and curators, especially in the beginning. But there's no need to be intimidated by it. You can gradually build your content engine. For example, you don't need to have a raft of case studies and a library of white papers in PDF format ready for your subscribers to download.
Start with the simple things, such as who you are, talk about your team and present them to the world. Tell them what your product is all about, where you are headed and what your goals are. And be honest and open, tell them why they should trust you to subscribe even if you only have an MVP (minimum viable product) ready. Once you start engaging with potential customers, learn from them, and improve your content.
4. Be open and share… almost everything!
Remember, sharing is caring. And in the case of content for startups, well, sharing is branding! Be proud of your startup, share your content on social media, and be open to discussions that can give you valuable feedback. You don't want to just build audiences, you want to keep your followers wide awake and get them involved.
Don't forget to get personal. Comment on industry developments, current affairs related to your product or service and how they affect you and your audience(s). More importantly, talk about yourself and your business. You can even create a mini series of posts (even better with video if you can) showing the 'road to launch'. Behind the scenes content about the everyday struggles you have gone through really help to tell an engaging story. Your story. And as we know, storytelling is at the very heart of great content marketing.
Epilogue: Content for startups
Clearly then, content is one of the most important aspects of building a successful startup. The old adage of 'content is king' still holds true, even if the types of content may change over time and the mediums that become more popular.
It's a given that content will make a difference and reward you, Whether simply for boosts in SEO, or giving you real credibility in your quest for thought leadership, the advantages are multiple. Content is your vehicle, and without content marketing; without a strategy to reap its benefits, you won't get far.
When done right, content marketing can help you cut through the noise and really make lasting connections with your audience(s). And that's what you want. To get into the hearts and minds of customers, becoming a personality rather than just a brand with a product or service to offer.
As the ultimate – albeit fictional – marketing guru, Don Draper from Mad Men, sums it up best: "You Are The Product. You Feel Something. That's What Sells."