How can we get a step closer to the total digital transformation of companies and organizations? Join us from your screen this Saturday, May 5th, 2020, at the Heraklion City Session of the Startup Greece Week.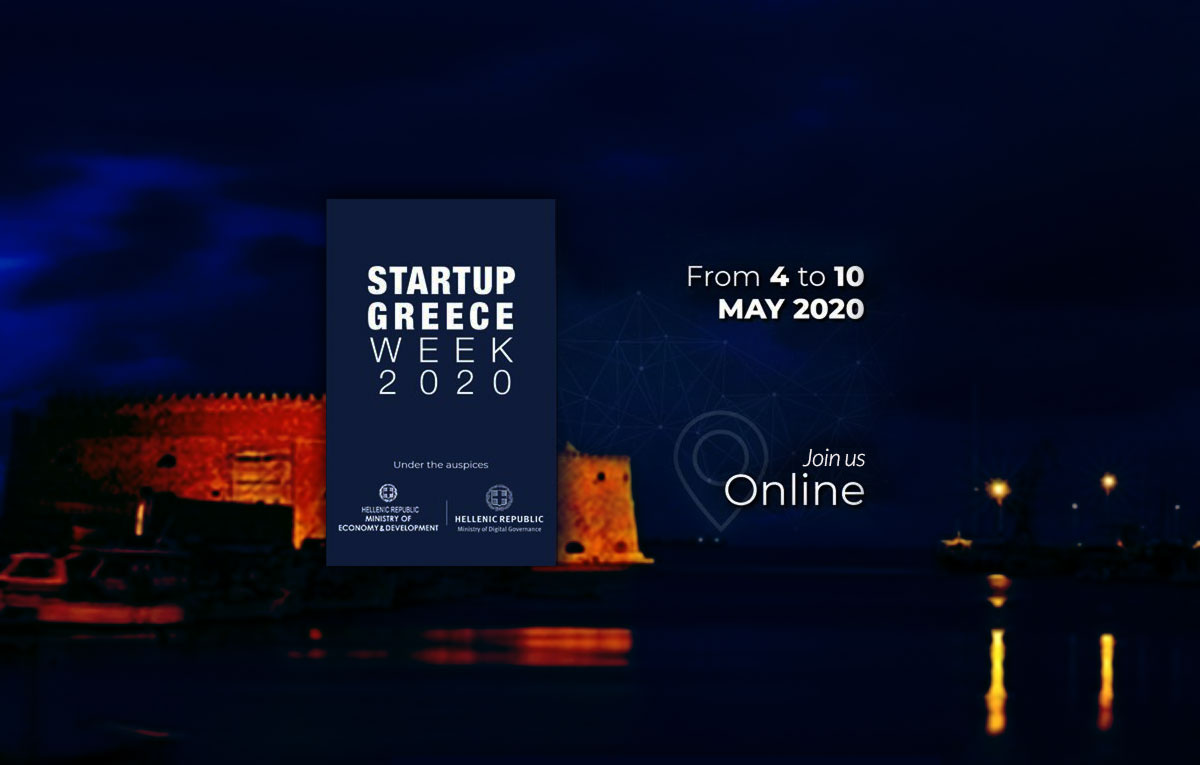 What is Startup Greece Week?
It's where startups, entrepreneurs, academics, representatives of organizations and businesses, young scientists, students and other participants come together to share their knowledge, their experience and their ideas on innovation and entrepreneurship.
For the fifth year in a row Startup Greece Week attempts to contribute to the development of the innovative entrepreneurial ecosystem in Greece.
The event is organized by the Youth Entrepreneurship Club under the auspices of the Ministry of Development and Investments and the Ministry of Digital Governance.
A week full of online workshops and open discussions
There, you'll have the opportunity to develop your skills and get insights from experienced and prominent speakers on various topics. In particular, you'll have the chance to virtually attend workshops focused on topics such as how to launch your venture; or raise money for your startup. And also join discussions that aim at opening up cooperation opportunities within the Greek Entrepreneurial ecosystem.
Win a prize!
You'll also get the chance to take part in a competition for startups and win a prize of 10.000 euros for your startup as funding from investors to further grow your idea. You can learn all the details of the Startup Greece Week here.
This year's multi-regional event connects 10 cities virtually, Thessaloniki, Chania, Rethymno, Tripoli, Rhodes, Xanthi, Ioannina, Kalamata, Patras and Heraklion; all of them entrepreneurial hubs.
As Starttech, we will actively participate in the Heraklion Session.
Starttech at Startup Greece Week
A five members panel of attendees will be there to discuss in detail the challenges and the benefits of the digital transformation of companies and organizations.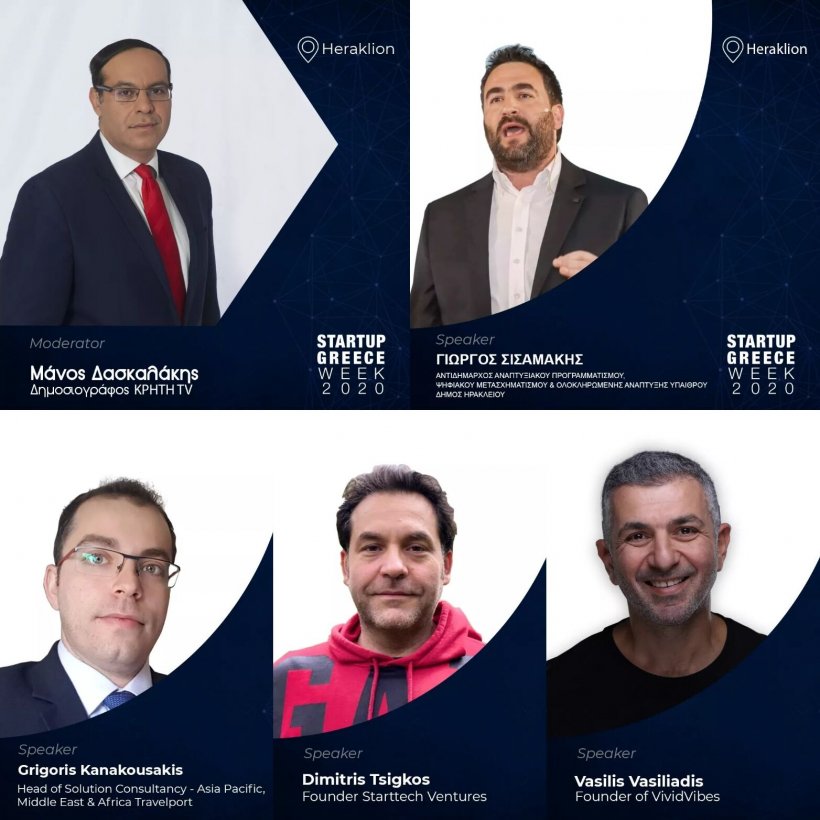 In particular, our co-founder Dimitris Tsingos will contribute to an insightful discussion with three other participants namely:
Giorgos Sisamakis, Deputy mayor on digital transformation at the Municipality of Heraklion
Grigoris Kanakousakis, Head of Solution Consultancy – Asia Pacific, Middle East & Africa Travelport
Vasilis Vasiliadis, founder at VividVibes.
The session will be coordinated by Manos Daskalakis reporter at Kriti TV.
Don't miss it!
Find all the details of the full Startup Greece Week event here, get your ticket and grow your ideas. Don't miss the chance to become part the growth!