A specter is haunting Europe ― the specter of GREXIT.
The term, which has got increasingly popular in international media, as well as in financial, diplomatic and policy circles in the last few years, refers to the possibility of Greece exiting the Eurozone.
The idea is far-fetched, but not without some basis in reality. There are a few EU leaders that would have been happy to show Greece the door. But most importantly there is a part of Greece that should be shown the door.
You see Greece, like any country, has many faces. There's the Greece of corruption, low productivity and dependence on EU handouts. That's the socioeconomic system that collapsed in 2009, resulting in the infamous Greek crisis.
There's also the other side of Greece. That of a country of hardworking people, world class scientists, risk-taking investors, brilliant programmers and visionary entrepreneurs.
A great example of this lesser known face of Greece has without a doubt been AbZorba Games, a fast-growing world-class vendor of social games for mobile platforms, founded by Greek investors and entrepreneurs and complemented by UK co-founder and investors.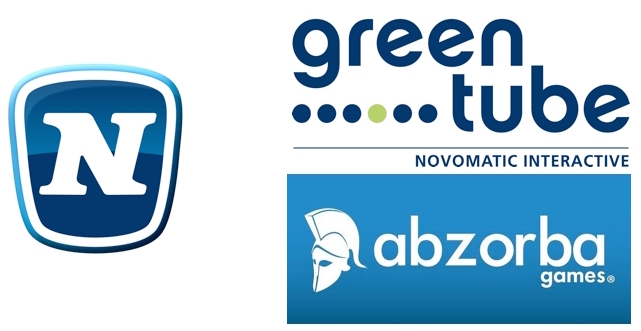 Based in Greece but with its eyes set on the international market from day one, AbZorba Games achieved the unthinkable: as funds were massively departing from the Greek banks in 2012, it secured a flow of funds coming in the reverse direction, convincing UK based angel investors to support's its Athens based R&D.
The bet paid off: in less than a year AbZorba Games broke even, achieving significant profitability and an amazing growth rate for its registered users.
Then, as the social gaming industry began to experience significant consolidation as of late 2013, several major players expressed their interest for this relatively small but very innovative and fast-growing Greek-based games vendor, a process concluding fruitfully with the announcement of the AbZorba Games acquisition by the Austria-headquartered Greentube/Novomatic Group.
That's a rare and quite different breed of GREXIT, but it's exactly the kind that is necessary for Greece to actually recover and prosper again.
It's also the kind of GREXIT in which StartTech Ventures is proud to have played a prominent role, by investing in AbZorba and helping it flourish as part of our entrepreneurial ecosystem.
And while investment is usually all about risk, in our minds there was never a doubt about this particular one.
We were always certain that the unparalleled commitment of its co-founders and first team members, combined with their ambitious vision and awesome, laser-focused execution were sure-fire ingredients of success.
At least that's what we thought ― and time proved us right.
StartTech Ventures' return from this transaction was a little south of 10x, reaching the upper international standards for accelerator funds and fueling the creation of our StartTech-II fund, aiming to leverage Greece's awesome engineering talent-pool and growing entrepreneurial spirit for the creation and scaling of world-class tech companies.
As for AbZorba Games, with becoming a member of the Novomatic Group it most definitely has its brightest days ahead. At the same time, the Austrian gaming giant gets access to Greece's great (and mostly untapped) engineering talent pool, as not will AbZorba's R&D remain in Athens but there's a number of new job openings announced already.
At StartTech Ventures we remain committed more than ever to creating global IT success stories and fostering truly international companies out of this awesome country of ours.
The AbZorba Games exit is the proof the we are on the right track, and with a dozen of promising ventures in our portfolio, we are confident that this GREXIT was only the beginning and many more will follow.
We keep enjoying the journey, and, with our belief in Greece's entrepreneurial potential reinforced by this acquisition, we are inviting our fellow entrepreneurs and investors to join us.