At the end of the 80s and the start of the 90s Greece was living in the rhythm of basketball.
Nick Galis, an extremely charismatic Greek-American basketball player had returned to Greece a few years before and had managed the unthinkable: to turn the Greek team into the European champion in 1987, the silver medalist in 1989, and the winner of a few more significant distinctions.
Greek basketball teams started to rise to leading roles in international leagues. Soon every kid in the country was playing basketball and a great competition emerged among the various clubs in the national championship.
(No, you're not on a sports blog ― there's an actual analogy about startups in this. Bear with me and it will all make sense soon.).
Having a string of successes is one thing. Building a strong foundation for the future is another. Unfortunately many clubs opted for the fast-and-easy way. Instead of investing in the country's human capital, they just brought in established players from the other side of the Atlantic. Suddenly, world-class superstars, like Dominic Wilkins, left NBA and started playing in the Greek basketball courts. While it worked in the short-run (Dominic Wilkins became a Euroleague champion in 1996), it had disastrous consequences in the development of local talent.
It is worth noting that Greece easily won the gold medal in 1995 at the FIBA under18 World Championship, defeating the US national team at the finals. Most of those US team members became NBA stars a few years later, while their Greek counterparts suffered mediocre careers. While the expectation was that almost all of these young world champions of 1995 would be playing at the NBA few years later, the traffic in players remained decidedly one-way: from the US to Greece.
Looking at the Hellenic Startups scene today, one can definitely see the first signs of spring. BugSense led the way with its acquisition by Splunk in 2013 and Crypteia Networks followed with its acquisition by PCCW Global in 2014. Then it was the turn of AbZorba Games to pave the exits way with its acquisition by the GreenTube/Novomatic Group. Such stories continued to come through, with the latest success being that of e-Food.gr and ClickDelivery.gr, both acquired by a Rocket Internet subsidiary.
That Greece could produce lots of healthy startups ― and even more so startups able to attract buyers from abroad ― would be seen as science fiction a decade before. Today, it's the exciting reality of the #HellenicStartups ecosystem.
Despite this amazing progress, though, I can see the emerging Greek startup ecosystem following in the same flawed model of the Greek basket clubs of yore, with the role of the NBA this time being held by the Israeli startup ecosystem.
See, while most of European startups suffer from Silicon Valley fever, in Greece we suffer from Israel fever, with some Israeli guest in Athens every week or so, looking for acquisition opportunities and sharing the "Startup Nation"'s experience on how to develop a startup ecosystem.
I wrote this long-winded introduction (or "megillah", as our Israeli friends would say) to explain how I felt when I received a very honoring invitation for a StartTech Ventures presentation at the Israeli Startup Conference 2015 in Tel-Aviv, alongside successful companies such as Wix and promising players such as Fairfly.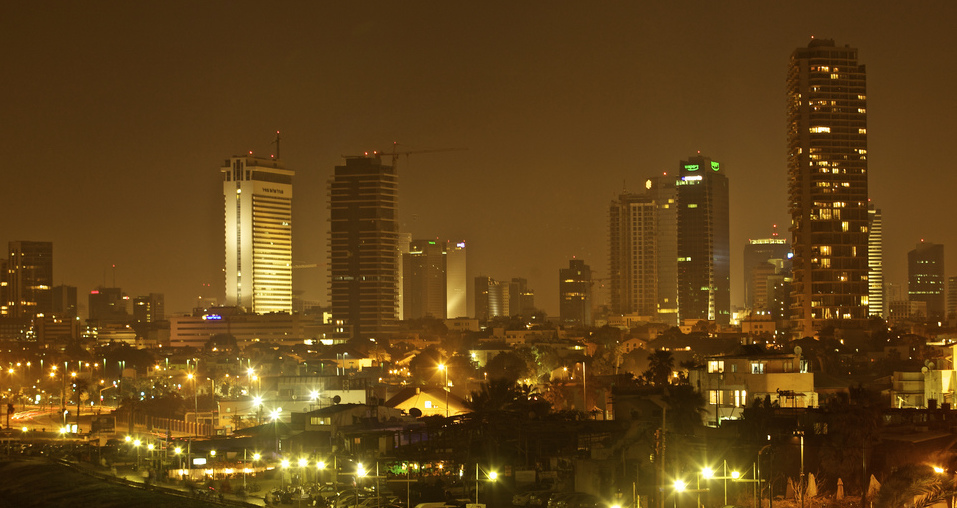 Having never been in Tel-Aviv before, I gladly accepted, and indeed I arrived at the Tel-Aviv Expo Center that morning of Tuesday May 19th to present the StartTech Ventures' story, the recent AbZorba Games exit, our future plans and, most importantly, to discuss how the "entrepreneurial ecosystem" startup scaling model really works.
At first, it felt really strange to go from Athens to Tel-Aviv to present a piece of know-how originating in our country. After all what would Greece have to teach to the "startup nation"?
However, I soon realized that it was perfectly normal. Our Israeli friends were very kind, friendly and extremely open-minded. Being very direct, pragmatic and always to-the-point, Israeli startups and investors are just awesome to work with. The presentation went well and in the interactive discussion that took place afterwards the audience was visibly excited. There were a couple of tough questions to answer, but, as I see it, this is part of the fun.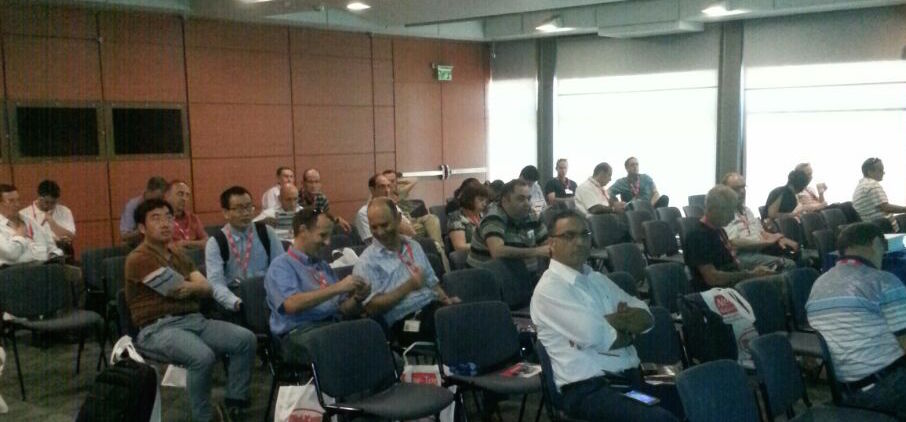 Israel's startups and investment ecosystem is way more developed than Greece's. That said, there's nothing that was done in Israel which cannot be done in our country. We have great similarities like awesome human capital, great diaspora, excellent universities and a shared necessity for high defense spending. We also share the awesome weather, openness and great food ― oh, and great nightlife as well.
There's no reason why we can't replicate in Greece what our Israeli counterparts managed to build starting from the early 90s.
As I was boarding at the Ben Gurion International Airport for my flight back to Athens, I realized that my presentation to the 2015 Israeli Startup Conference is only the beginning of a long journey, and I am thankful to my business partners at Integritas for making it happen.
And while I used to be weary of the Israeli-fever exhibited in the Greek startup scene, I now see that there's nothing wrong with the increased number of Israeli startups and investors visiting Athens. I just hope that we soon manage to match this with an equally large number of Greek startups and investors visiting Tel-Aviv.
At the end of the day, what matters is building a strong culture of collaboration, which will benfit both countries.
Dimitris Tsingos
CEO, StartTech Ventures