Contrary to popular belief and the-sky-is-falling news coverage, the last couple of weeks had been business as usual in Athens.
For instance, StartTech Ventures, an incubator fund created by a few of the pioneers of the local startup ecosystem, launched its new incubation space, currently hosting 8 startups plus a team of 10 persons actively supporting them, in a very fresh, energizing and dynamic environment designed to boost creativity and collaboration, as envisioned by a team of world-class, young Greek architects.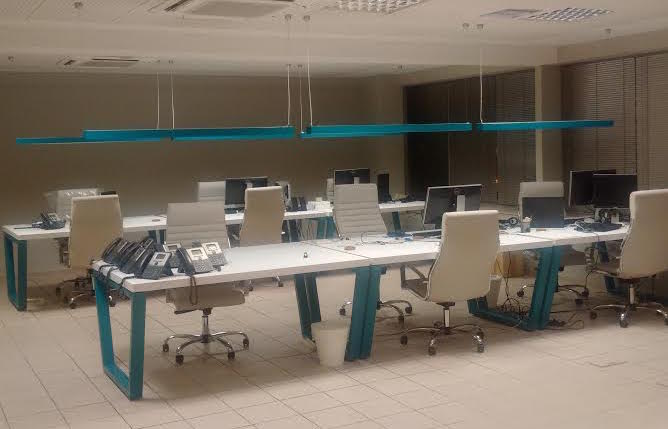 Corner view of our new incubation space — the photo doesn't really do justice to the huge expanses of office space we now got
StartTech Ventures in fact capitalizes heavily on a certain
GREXIT
– just not the one you're thinking of. This one concerns AbZorba Games' acquisition by the Austrian gaming titan Novomatic Group back in February, a "Greek exit" that fuelled StartTech Ventures' aspiration of adding even more Greek startups targeting the global market to its portfolio.
Indeed, the last two weeks have been quite ordinary:
– TalentLMS, the market leading SaaS/Cloud Learning Management System by Epignosis kept breaking one record after another across a number of different KPIs, surpassing the $1M annual run rate milestone and having an average monthly net revenue growth rate higher than 15%.
– eFrontPro, the enterprise Learning Management System by the same company welcomed Simon Birt, a senior executive and recognized thought leader in the international e-learning market, as its new VP for Global Business Development.
– In the same time, Elorus, an awesome fintech SaaS startup surpassed the milestone of 200 free sign-ups per month and amassed 150 paying customers in less than six months, keeping up with the highest international standards of its niche
– YoDeck, a startup aiming to democratize digital signage and in-store advertising entered beta stage and is planning a commercial launch in July
– Psycholate, a specialized vendor of online psychometric technology, kept working with its clients including firms such HSBC, E&Y and RBS, while continuing the development of its web based personality test service (which has a plethora of applications in sectors like gaming, learning and beyond).
– StackMasters, the European OpenStack Integration specialists, delivered an OpenStack Bootcamp and certification course in Brussels, Belgium, while planning their next one in Istanbul, Turkey, for the week after
On top of all this, StartTech Ventures closed four new pre-seed investments this week, to be announced later in July, in two tech startups from Greece as well as from Israel, Hungary and Russia.
Moreover, in what little spare time they had left, the StartTech Ventures founders co-created HeBAN, a not-for-profit, advocacy organization for the early stage investments ecosystem in Greece, part of EBAN and GBAN, the European and the Global Business Angel Networks respectively.
The last couple of weeks, in the context of doing business as usual, StartTech Ventures announced the creation of its "side-car" angel group, where individual investors are given the opportunity to join curated investments alongside and under exactly the same terms as StartTech, while discussions with prominent members of the Greek diaspora for the creation of a fully-private, seed fund for the tech sector kept progressing nicely.
We're expanding too: we had over 20 interviews with qualified candidates this last couple of weeks, aiming to cover six open job openings for companies in the StartTech Ventures portfolio, while a growth-hacker in residence and a UI/UX designer in residence have been added to the incubator's team.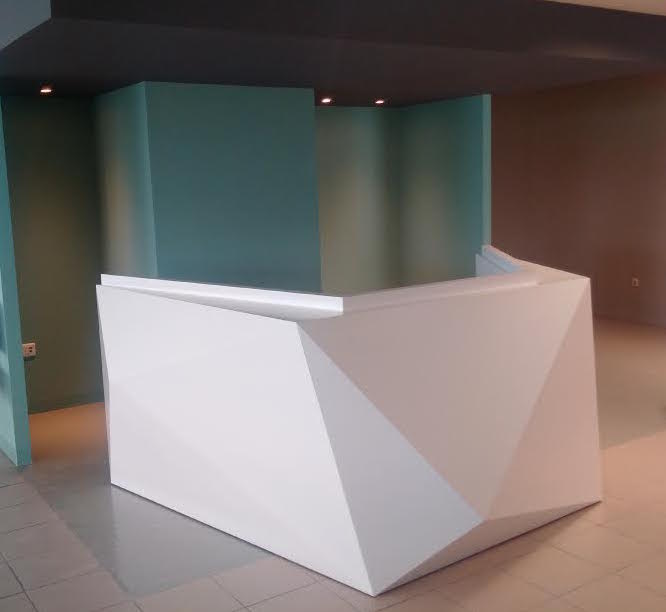 Startship Enterprise's command center? No, just the reception desk in our new offices (paint-job pending)
All in all, the last weeks have been nothing but usual; hard-working entrepreneurs, engineers and designers in Athens work with excitement and enthusiasm, in a collective effort to build truly global businesses out of the place which has been nothing but the motherland of innovation and creativity.
Besides the tens of young people working in the StartTech Ventures portfolio, there are hundreds of others working in the numerous new tech companies which have been created in Athens over the last couple of years as a very healthy response of entrepreneurial young people to the challenges of the financial crisis.
We expect none other than ourselves to create the jobs we've always dreamt of; some of us have already managed to achieve just that and numerous others are inspired by these new role models and work hard to surpass them.
That doesn't mean that there's any lack of people complaining for the situation in the country, or that they don't a very good reason for doing so.
Just that there is also a group of young, creative people trying to build a "Greek miracle".
As the old Greek socioeconomic system collapses, there's a new one emerging; one that the international (or, for that matter, the domestic) audience has failed to notice thus far. That's why most of you will be positively surprised by what we have been up to.
For us, though, it's just Athens as usual.