Every new beginning comes from some other beginning's end. At least that's what Semisonic once said. And who am I to argue?
But I digress. The reason I'm bringing up those loveable troubadours from 1999 (wow, was it really that long ago?) is because of the latest aspiring star in the Starttech portfolio. Pakia. Remember the name, people.
So, what is Pakia? It is a nice little village in the Laconia area in the Peloponnese region. Yes that's right, it's where the creators of Pakia are from! But OK, apart from that, it's also an exciting new service for insurance brokers and agents.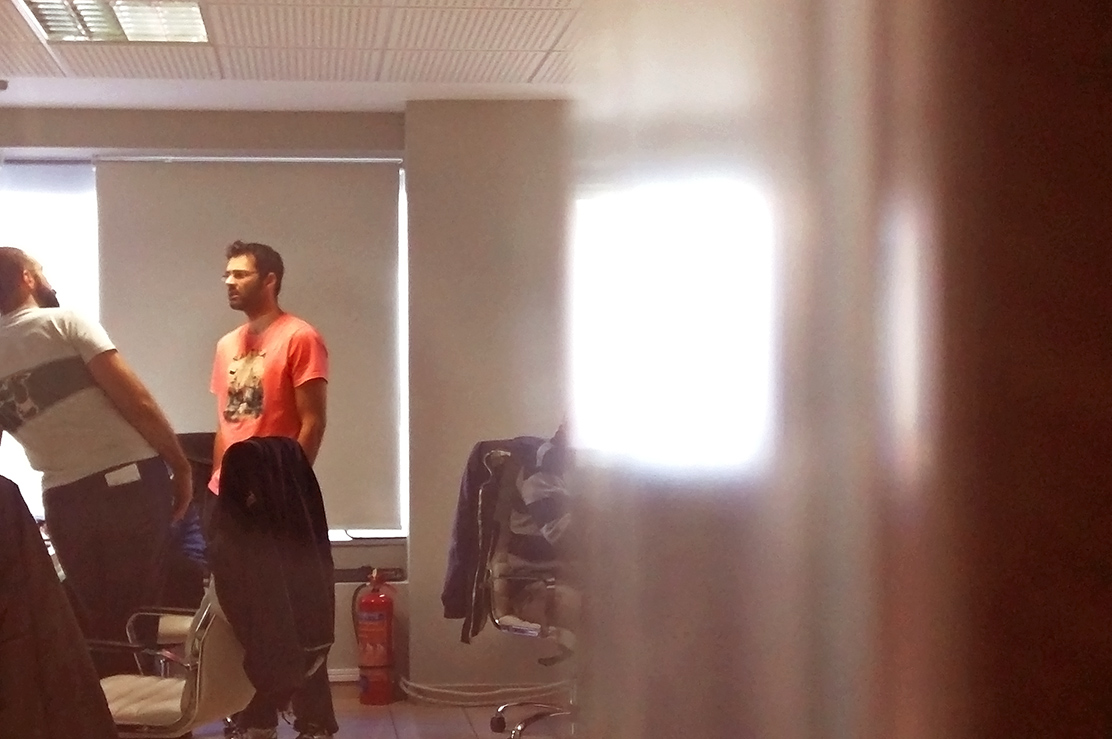 Insurance management 2.0
The freshest member of our startup accelerator program, Pakia is a complete cloud-based application for insurance agents, enabling the management of their entire business portfolio in one place, anywhere and anytime.
What's so great about it? In short, it's smart, efficient, simple and complete. Pakia does the legwork for insurance agencies, so that they can eliminate the time they spend on agency management, and focus on driving sales.
So, what's like in the fast lane of the Greek and global insurance market? We're happy you asked. Read this week's Startup life Q&A series, where we sit down and have a chat with Pakia CEO George Kripotos to find out.
Q1: So George, tell us briefly about the Pakia journey so far. What's it all about and how did you get here?
It all started in 2006. I was hired straight from university to be a developer for our first legacy application, Insurance Manager. I was immediately transferred to other more urgent projects, but in 2009 I returned to Insurance Manager. Then George Kasagiannis and Angeliki Soltatou joined the team and in 2012 we had the idea of creating cloud-based management software for insurance agencies. After some experimentation we started actually building Pakia in 2015. By the end of 2016 the public beta version was released and a month ago we are at our release version for the Greek market.
Q2: How many people are on your team?
We are a team of 4 – 3 developers (along with George Kasagiannis, Nikolas Zourbakis) and Angeliki Soltatou deals with our customers, marketing and almost every non-coding task.
Q3: What's the big challenge or problem that Pakia solves?
Insurance brokers have to sell and manage. They manage teams which are often scattered, they deal with heavy data entry and interconnected data from different systems. As they grow, complexity grows. At Pakia we want to help end this complexity by providing a very simple and straightforward solution, minimizing user effort.
Q4: Sounds great (Because don't make me think, as Steve Krug might say -Ed). Now, how about pain points and challenges. What makes your life difficult at work?
Insurance software is complex, so Pakia is not the kind of application that you can build an MVP in a few months. That was very demanding for the developing team, bearing in mind that at the same time, we had to support our legacy product (insurance manager). It was like trying to row two boats with one oar. Personally, I think that I wear way too many hats: I am a developer, a dev-op, a sys-admin, a product manager, a co-founder, so I have to write code, decide which features must be added, set up development environment, pitch every now and then and apply for accelerator programs. That's definitely a challenge, a very tricky one.
Q5: When you're not fine-tuning the features and possibilities of Pakia, what do you like to do?
I love running and after many years I decided to do the Athens Classic Marathon on November 12. The training was crazy as the date of the big day drew nearer, and the event itself was even crazier. I'm still alive though and my legs still work so that's a plus. Seriously though, it was an amazing experience.
Q6: What do you think makes Pakia special compared to competitors out there?
Current solutions are mostly complicated desktop, legacy software, with a cap-ex pricing model and the setup process may take days or weeks. Thus agents are reluctant to engage. Pakia is a complete cloud solution, accessible by everyone, with minimal registration and setup effort. It's also simple to use since our customers are not tech savvy and affordable to everyone using a SaaS pricing model with monthly and annual plans.
Q7: Which tools do you use daily and do you have any secret tips and tricks, which boost your success rate?
There are a number of tools we use like slack, intercom, jira, braintree, bitbucket, trello but you have to find the balance between using the tools and working for the tools. In general we follow the KISS principle and the "if it is recorded, then it can be managed".
Q8: Are there any other productivity and/or work-life balance tips and hacks you'd like to share with us?
The principle here is that "it is not about commitment, it is about consciousness", which translates into "it 's not about your time, it's about the energy you spend". Outside work, it should be about filling the energy tank. I have already experienced a burn-out in my career so trust me, I know.
Q9: What would you say to anyone considering getting involved in a tech/software startup?
Rule of thumb: you should solve real problems not problems you wish were real. And learn abundantly, and as fast as you can, as well as never be afraid to release and be extrovert.
Q10: Intriguing stuff. Now, time for a few quick fire questions. What's the last message you sent on Slack (we want the truth – Ed)?
"ti skata" (which means, "what the shit?" for our English readers)
Q11: Tell me something about Pakia the place that might surprise us?
I was born in Pakia, Pakia was born in Pakia, my facebook profile is "Georgios Pakia", in a word: "Pakia"
Q12: Pakia or Athens?
Is our product called "Athens"? No! (fair enough, we get it , you like Pakia 😛 – Ed)
Q13: Who would win a fight between Hulk and Hulk Hogan?
Scientifically speaking, unless Hulk Hogan is soft and tender towards Hulk, he is going to have a bad time.
Q14: Music or Movies?
As a musician, I am biased towards music.
Q15: When was the last time you did something for the first time?
Last Saturday, I went to the beach for some winter swimming, carrying a bag for the beach, with bathing suits, towels, sun protection cream, plus a huge warm blanket. Fun fact: I used them all.
Q16: What are your top work-related and personal book recommendations?
Work-related, apart from "Chasing Daylight" that I quoted in Q8, I also recommend "7 habits of highly effective people". My personal favorite is Siddhartha by Hermann Hesse
Q17: If you had 60 seconds in an elevator with an investor what would you say to persuade them to invest their money in Pakia?
I can do it in 10. Pakia solves a real problem for a huge global market in a very simple and complete way. (that was 3 if you say it fast enough).
Q18: And if you had just 30 seconds to convince a large potential client to purchase a Pakia plan, what would you say?
Pakia is an accessible, easy-to-use, complete and affordable solution for managing the portfolio of an insurance agency. We've been doing this since 2009, so the team has enough experience to be trusted by major brokers and agencies.
Q20: Last but not least, what's your favorite coding soundtrack?
There are 2 types of coding. There is the algorithm that is not yet clear in your mind, and you have to design it and slowly imagine it in your head. If this is the case, I strongly recommend brain.fm.
When you are all set and you just have to type the code really fast, hacking style, then something between Prodigy's No Good and Underword's Born Slippy.
Thanks George, it has been a pleasure. Now, you can get back to your side job of promoting tourism in Pakia.