Where: Technical University of Crete (TUC)
Specifically: Auditorium Γ2.1
When: Friday 03.31.2017
Time: 16:00 – 18:00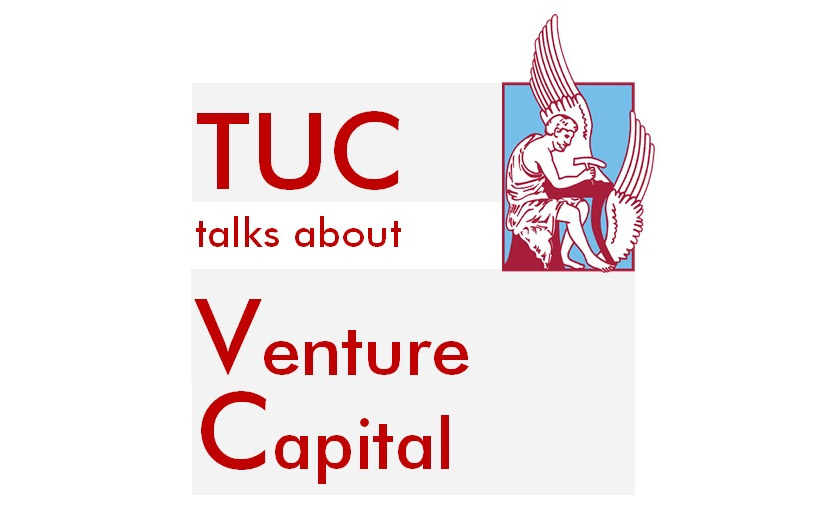 TUC Talks about Venture Capital
Within the "Innovation House" initiative, the Technical University of Crete (TUC) is organising an event titled "TUC Talks about VC".
The purpose of the event is to inform the academic community about the structure, function and purpose of Venture Capitals, experiences from existing Greek funds, as well as the new landscape that is being shaped and the opportunities that arise from it.
The event will take place on Friday 03.31.2017, from 16:00 to 18:00, at Auditorium Γ2.1, within the TUC Campus.
Event Schedule
15:45 – 16:00
Attendance
16:00 – 16:05
Address: Professor. B. Digalakis, Rector, University of Crete,
16:05 – 16:30
Presentation of the TUC Innovation House initiative
Fotis Pasiouras, Associate Professor Faculty of Production Engineering and Management
Evangelos Tripolitakis, PhD candidate, School of Electrical and Computer Engineering
16:30 – 17:00
Dimitris Tsigos, StartTech Ventures
"Hello World of VC: Non textbook observations on how venture capital works by a revived geek"
17:00 – 17:30
Aristos Doxiadis, Open Fund
17:30 – 18:00
Discussion with the audience – closing event
Live Stream
The event will also be streamed live, through the TUC's channel
TUC Talks about VC on Friday 03.31.2017
was last modified:
September 19th, 2018
by