Working in or running a startup can be a demanding and draining experience, on both body and mind. The danger of burn-out is clear and present. This is why personal well-being should always be a top priority.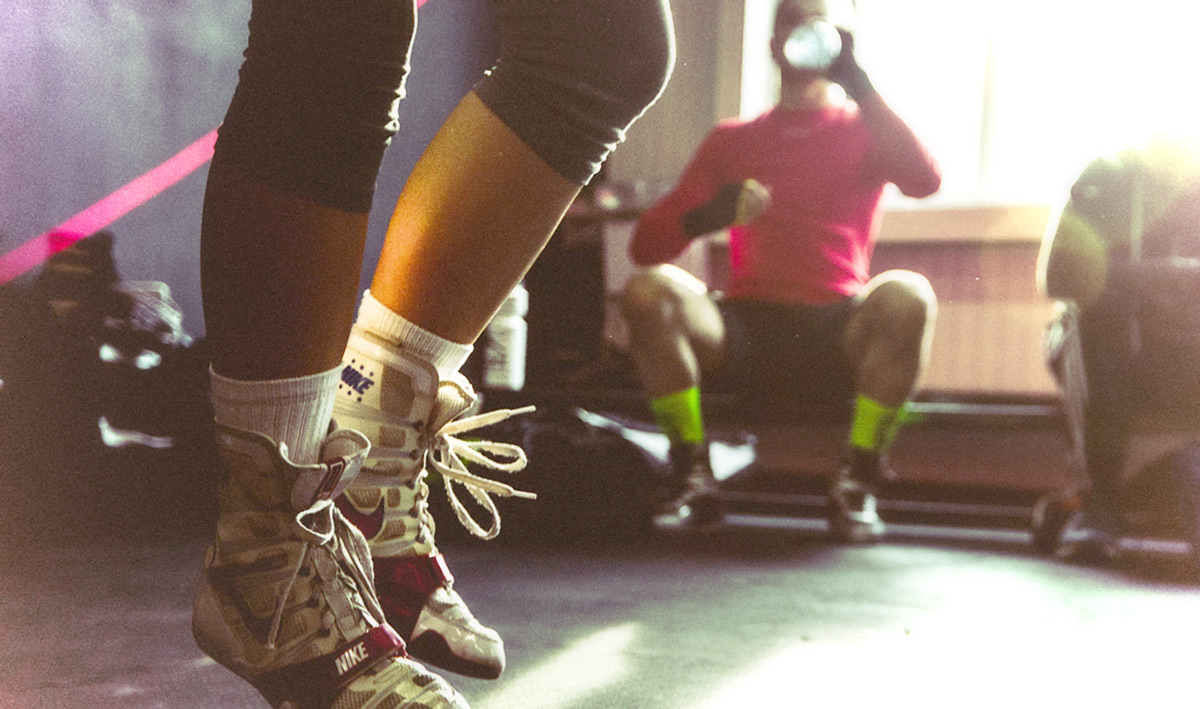 Indeed, when we talk about health and well-being in general at work, there's no place for any stigma attached to the phrase "looking after number one." Because while there is definitely no "i" in team here at Starttech Ventures, we believe in a healthy mind and body as the first step to business success. In fact it's one of the core foundations of our culture.
At the end of the day, if you are not feeling healthy, your productivity will suffer.
Working in a startup environment needs strength, stamina and dedication. There's a constant need to recharge your mental and physical batteries so that you can give your best. In effect, it's a bit like running a marathon sometimes. And that's why, here in Starttech, we try to cultivate a workplace environment that gives our team members opportunities to boost their happiness levels and feel satisfied so that they have the right energy to pursue their ventures.
Our well-being offering to our team members
With a series of services and activities that empower body and mind, we try to promote well-being as well as personal growth and development. Offering some of them within our building, and some as external, we try to satisfy all tastes.
Mini labs equipped with gadgets
Let's start with the basics. What's a tech startup ecosystem without some geeky gadgets? Well, the answer is obvious. To whet your appetite — in case you're one of the tribe — within our working spaces you can find our awesome "Formlabs Form 2" 3D printer to print out your next cool idea and Arduino kits to work wonders on your own. Entrepreneurship is all about thinking out of the box, so what's better than having the chance to let your fantasy run wild and do some tricks when you take a break?
Healthy bites for healthy bytes
Healthy ideas come from people with healthy habits. At least that's the way see things here. For this reason within our kitchen you'll find only organic, process-free food, like fruits, nuts, salads, or even home-cooked food at a low cost for all of our team members. This way we've got our people covered even for healthy lunches during the day.
Our partnership with Dimitris Petsios at dia-trofis.gr is the origin of this effort to set the ground for healthier eating habits. His workshops on healthy nutrition really affect the way we see food and diet in general. Of course we do have pizzas for special occasions like celebrating anniversaries or hitting our targets. And we also indulge ourselves once in a while when birthdays and name feast days come around. But hey, that doesn't count. 🙂
Language classes
If you find yourself wandering within our corridors you'll hear English, French and Spanish dialogues. This is not just because we have startups aimed at global markets. It's just our language learning activities that take place on site as well, ​​thanks to our cooperation with Winners Education. Again, it's all about personal development. Learning a new language is really valuable for the brain function and of course since we're preparing tech startups we wouldn't neglect the fact that startuppers and entrepreneurs today are without borders.
Reading = breathing
Yes we admit it. We love reading,and we also love people who read. Actually this one may be a good decisive criterion to examine before we let someone join our team. Seriously! In our open library you'll find a wide variety of books with titles related to digital marketing, programming languages, business and stuff like that. As well as some a bit off topic, like fiction or classical literature when you are looking for alternative inspiration. And, if one is not satisfied, we also have a wish-list that is constantly being filled.
Q&As for open communication
We are big on openness. Every Friday afternoon we devote half an hour or more to have insightful discussions on topics of any kind. Sometimes during this half-hour —where we're imitating Mark as we like to say — we host talks from guest speakers that present us their companies, their entrepreneurial ventures or any other topic related to their field of interest.
As with books we're not focused only on business topics, we may talk about internal topics of any kind. Or even invite people to talk us about topics irrelevant, such as psychology or even folklore traditions. No matter how long it takes, it's really important as each and every one of us has some time and space to express opinions and ideas. It's something really essential for our team bonding. And also helps develop our trust in each other.
On-site fitness classes
When you don't have to leave the building to get some exercise, it can only be win-win. Full body workout training for those who just want to stay in shape and Zumba lessons for the more energetic fun-loving among us. Both feats delivered by our very own Iro Tsakiri that also offers us her invaluable help as our Administration Assistant. And there's more: Pilates and yoga courses, to enjoy a complete mindfulness training for the spiritually-inclined.
And there's more. We offer opportunities such as personal training and running coaching suitable for those of us who prefer to exercise on our own outside the building. This one is covered by our cooperation with sciencetraining.
Running club and Sciencetraining partnership
Aris Myrkos, the founder of sciencetraining.gr, is a partner we are grateful to be collaborating with. Aris offers our teams distant but personalized endurance training. Based on each person's health condition, needs and goals he prepares custom workout programs for running, cycling, swimming and even triathlon for the hardcore ones.
Aris also keeps an eye on his trainees performance and offers them his advice on a constant base so that they can achieve their personal fitness goals. This partnership empowered many of us to start running again. It all started in the spring of 2018 and today there are about 20 people from Starttech and Epignosis that reap the benefits of this coaching.
Our latest running venture was this year's Athens Classic Marathon. A small team of really brave amateur runners from Starttech and Epignosis had the strength to run the whole course of 42.195 km. And we are still thirsty for more in 2019.
Striving for a "different" culture
Our end goal is simple. To cultivate a company culture to be proud of and which inspires everyone, day in and day out. After all we spend most of our lives at our place of work, so any effort to make it as pleasant and enjoyable as possible can't be a bad idea. Being an entrepreneur or working in a startup is demanding enough without neglecting your personal well-being at the same time.
There are a lot of companies, and especially startups, that talk about the "unique" company culture that they have. Most of the time, however, we see that this is based on exactly that. A statement rather than actions to back it up. You only know you have a unique culture when your peers and colleagues talk about it – and laugh and smile while they do.
Now that is something worth cultivating. That's well-being for you.