In our era of digital transformation, online productivity tools, remote working, and rapid advances in technology, one thing is still vital for any startup Venture Building culture. And that something is collaboration.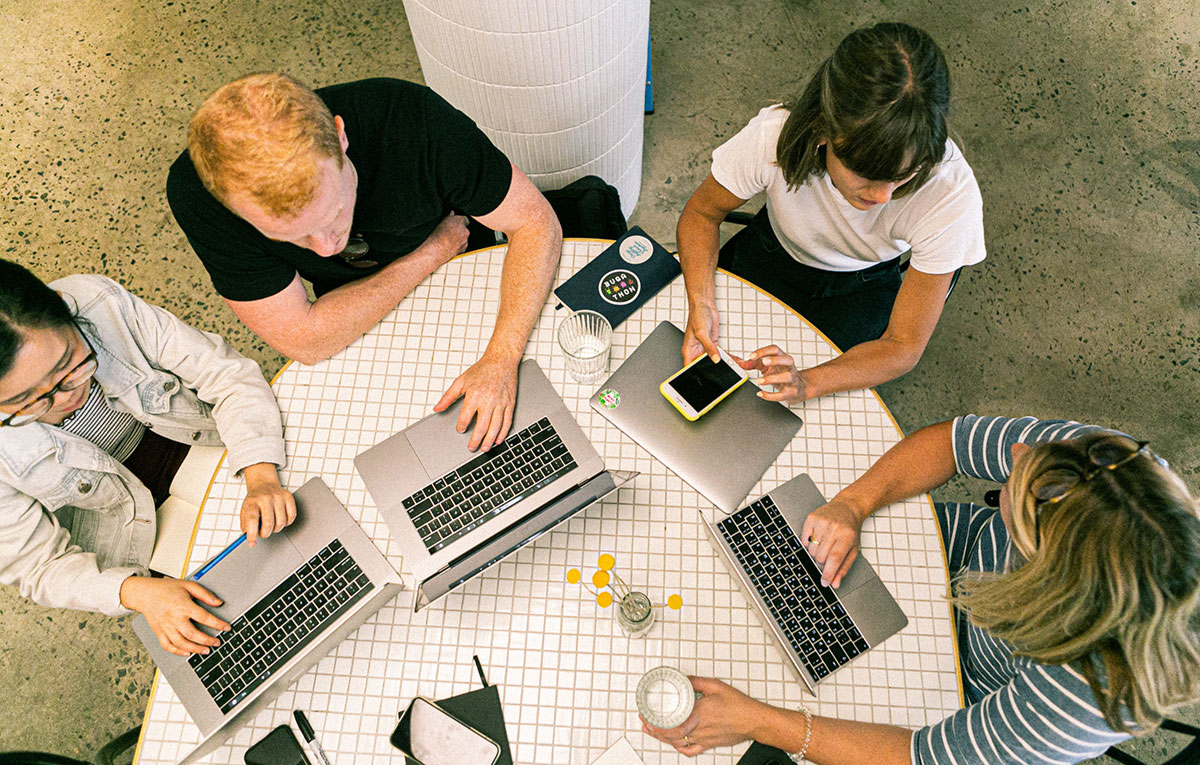 In any line of business, we can all agree that outside help and insights can prove invaluable. Seeking advice from your peers in terms of successes, learnings and best practices, as well as problems, issues and failures makes everyone better.
But how do you cultivate a collaborative startup Venture Building culture? 
We won't lie. It's not easy. For a start, no matter how many or how few startups you have at a Venture Building, accelerator or incubation co-working environment, everyone can get stuck within their own bubble of priorities, concerns, and goals. Then you have the fact that everyone can be at a different stage in their journey. Add to that the fact that various companies will also be aimed at different markets, and have different characters.
Something is missing, right? Someone, or something, to bring everyone together. Or to use a useful metaphor, a conductor to orchestrate this Holy Grail of a collaborative startup Venture Building culture.
Startup Venture Building culture 101
Venture Builders are not all the same. For the most part, they are organisations which take in promising startups for a [typically] short and pre-defined time period. The participation in the startup on the part of the Venture Building usually includes seed investment, network connections, mentorship, training and educational components. Finally, all of this usually culminates in a public pitch event or demo day to accelerate the startup's growth.
Taking that into consideration, then, is their scope for a collaborative startup Venture Building culture here? Well, between seed the funding organizations and mentors wither each individual startup yes. But is that it?

What if there could be more? And what would more look like?
Well, more means that it's not just about seed funding and mentorship. It's about building bridges between academia and startups. Most importantly, however, there's also a raft of business functions that startups don't think much about in the excitement of the early beginnings and launch of their MVP. And they are? Try these for size:
Business development
UI/UX design support
Brand development
Technical support
Financial & accounting management
Human capital management
Legal support
Add to the above the chance to work in a co-working space alongside between six to eight other startups and scale-ups, and a centralized team of startup Venture Building facilitators who work with all the startups and you have a rich melting pot of resources which can do nothing but cultivate a collaborative startup Venture Building culture.
If all this sounds good to you then it's good news for us at Starttech Ventures. Why? Because it's exactly how we do things. We provide that someone to bring everyone together. It's called our Venture Building team.
In this way, the startups and scale-ups can really focus on the things that they are best at and need to hone in on: research & product development, product management, pre-sales, sales and after-sales support.
A wider local entrepreneurial ecosystem
But it should not end there, "internally", inside the startup Venture Builder.  As Starttech CEO and Co-founder Dimitris Tsingos points out:
It can also be a group of companies, including start-ups, and one or more coordination entities, which share similar goals and decide to form a network or organization in order to explore economies of scale combined with flexibility and entrepreneurial "drive".
The non-unidirectional relationship between investor and startups is what we've come to expect, but on the contrary, an approach where each and every startup in a community (or, in a portfolio) supports its peers, aims to take things forward. It is quite a radical philosophy, but one which has been successfully tested and continues to move ahead in leaps and bounds. It's the reason Starttech is at the center of its #ScaleUpGreece movement, bringing together other like-minded Venture Builders, investors, academics and startups alike with events such as on-site Open Q&A's, and special workshops with leaders in related industries.
It all sounds almost too good to be true. An impossible, Utopian ideal.
But it isn't. Yes, it takes a hell of a lot of effort. But a hyper-collaborative startup Venture Building culture is very real and possible.
In what way can it help startups and scale-ups succeed. We asked for feedback within the local – and incredibly exciting – entrepreneurial ecosystem here in Athens, and these are the highlights of where it helps.
Management Dos and Don'ts
Mistakes and failures, bottlenecks
Validating business models
Pricing models: How important it is to choose the right model regarding the pricing of your product. Though all of Starttech's portfolio companies focus on B2B SaaS solutions that target North America, their products are very different. Despite this fact, some key rules
Technology (cloud)
Security (IT infrastructures)
Scalability: key learnings and aspects you need to consider in advance so that you set the ground for your startup to grow.
Hiring and managing talent: here again experience is a vital important factor and if you can get insights from a CEO that has already been there and done that, it's gold dust.
Casual skills and knowledge exchange on a daily basis: interactions even over the water cooler and/or coffee machine, at lunch and other activities within company (running club, etc)
There you go, a clear route to collaboration and a positive startup Venture Building culture. Onward, to Utopia!