Help your startup survive, indeed. During crises of any kind, especially when caused by external forces, we all need to tackle new challenges, any way we can. That's what happened with the Coronavirus outbreak, the lock down that followed and the consequences we abruptly started facing, in our lives. We need to persist and persevere.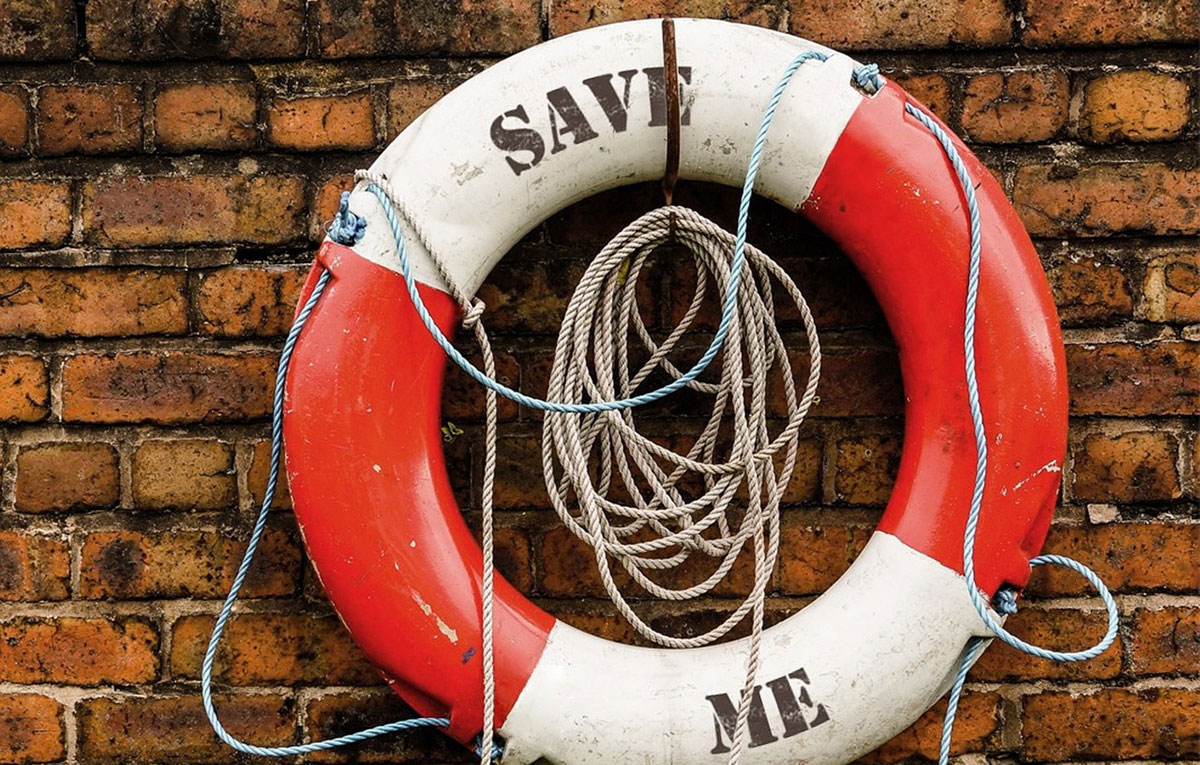 The business world is no exception. Once almost everything is locked down, options become limited and everything is reduced to a narrowed down perspective. Much more so for the startup world, where success and failure are equally possible. It all sums up in one word: uncertainty. And the greatest question is none other than: "How can you help your startup survive the global crisis? "
Stick to available options
Many pens have been put to paper during this period, trying to provide a wider view of what is currently happening and what is coming our way, in such a short period of time. Apart from the large number of blog posts and articles that have been written, a larger number of webinars and open discussions have taken place and, most interestingly, are still on the list of highlights.
On our part, we like to stick to the options available and all the alternatives we've examined so far, in order to help our startups get through this crisis. And that's what we're going to discuss below.
So, although we don't claim we have the ultimate wisdom, neither are we in the position to predict the future, we're consciously trying to "see things with realism and optimism", as our co-founder Dimitris Tsingos points out. We believe that's the best way to help.
How can you help your startup survive the global crisis?
1. Be sure you know exactly where you are and where you're heading to
First things first. Though it's by no means a predicament to allow for business as usual, you should do the appropriate math and get prepared. The most crucial question to ask yourself is the following:
What is my burn rate and how much runway do I have left?
Try to be as rational and pessimistic as you can be with your calculations. Now, enough with that fit of the mopes. Let's get real. How can you help your startup survive this crisis?
Even the word "survive" can be hard to wrap your head around these days. We're talking about your startup, of course. You should focus on helping your startup survive. Especially now that you should work with your engines at full throttle and make every possible effort to make the best out of this period. Get prepared for all contingencies, but don't lose your spirit.
In the midst of all this uncertainty, you cannot predict what the next day will be like for your business. But, hear the Sirens only to get prepared and stay close to reality. Even in the event these Sirens speak the truth, you will have managed to coordinate every possible effort to your interest. That said, try to keep your eyes peeled for new opportunities that may incidentally come your way.
2. Keep one eye on your customers and one on your product
Start with the ones you already have in your customer base. What are they discussing and being active about? What is the feedback you're getting? Have any new pains or needs come to light? What's happening, in terms of actions and actual feedback from your sales channels, if any? How many of them decided to put their subscription for your SaaS product on hold? Did you manage to grab their intention before they jumped ship? Are they planning to return?
To that effect, it would be a great idea to set up a process to receive their feedback and keep an open communication channel with each customer segment. Get them to complete a questionnaire, create a dripping email campaign for them. Conduct surveys and give them solutions to new problems. Go the extra mile and listen to what they need, today.
That's a good way to accommodate for what you've lost and counts as churn. And go some distance beyond the average educated guess in finding ways you can turn it into future profit. To keep our focus, we all need to keep our spirits high and focus on what we need to be doing the day after tomorrow.
3. Keep your eyes peeled for new opportunities (probably rising)
What if there are new prospective customers searching for a solution, such as the one you're currently offering? We've all seen that happening with software solutions related to remote collaboration. It's true, for some, this period is a "great big crash test" (to paraphrase Christina Aguilera) and for others it's a really, really great business opportunity. That's why you should try to examine all the available alternatives carefully, regardless if you're on survival mode or thriving. Help your startup survive by keeping its pace, in both cases alike.
And since we're all on the same boat, as mentioned above, here's a thought. If you're on the lookout for early adopters, don't be afraid to speed your efforts up to get the feedback you need. Some of your potential customers may be eager to offer some, right now. Especially if they know you can help them back.
4. Polish up your offering, product or service, alike
It's a great opportunity to revise and upgrade your offering. To get an easy start, why not highlight aspects of your product that are more valuable to your customers now, in any way you can? Obviously, marketing efforts should be focused on that, as well. Try to stand out from the crowd. A way to do this might be using something that is of a great value for your customers; be it a feature or anything other aspect of your product or service.
On second thought, it could be your entire service or product that helps people solve an important problem during this unprecedented circumstance. Perhaps, there's some new market direction that could be examined and followed towards more effective business decisions. Some of these new directions may prove useful and bear fruit after this nightmare comes to an end; while others are based on giving your customers the insight they need to uphold their lifestyle or drive their businesses more effectively, later on.
5. Adjust your pricing
Since we're all out, making changes, why not make a few adjustments to your pricing policy? Your pricing model itself, is certainly not written in stone. Of course, that doesn't mean you need to turn things upside down, either. But it might prove quite useful to re-visit your competitors and study their strategy carefully. You can make adaptions to your interest and they'll be none the wiser.
Finally, even though we started this story looking at the financial aspect of your business, we've saved the best part for last. And it's all about funding. Now, let's all admit that it's a really difficult period for any kind of fundraising efforts. While all the big boys are still in the game, smaller startups might find it really difficult to get some much needed access to capital. That's a predicament that is being discussed all over the internet . However, another a less mood-spoiling way to see it is that funding may come in different forms of agreements. Different startups may be comfortable to take one or more of the paths available. Stay tuned for the second part of the series, and we'll discuss all about it.

One last point
Τhis struggle, although it is really, quite devastating in total — for our well being, as well as the future of our economies — it might prove to be a great opportunity to re-balance the way investments get done.
The era of wasting huge amounts of capital will probably, by that time, be far gone. And we might all be focusing on making ourselves more creative and inventive with less resources; boosting our efforts and working even harder towards our break-even point. And who knows? We might even come to our senses and start pushing for results using the minimum viable investment fund possible.