In the same way that no man is an island, no startup should be without a startup advisor. Because the truth is, like it or not, very few startup founders achieve success alone. Even in cases when an entrepreneur has created a fully-fledged, successful company out of an idea, they should always have some outside expertise on hand; that is, to help keep the organization thriving and future proof.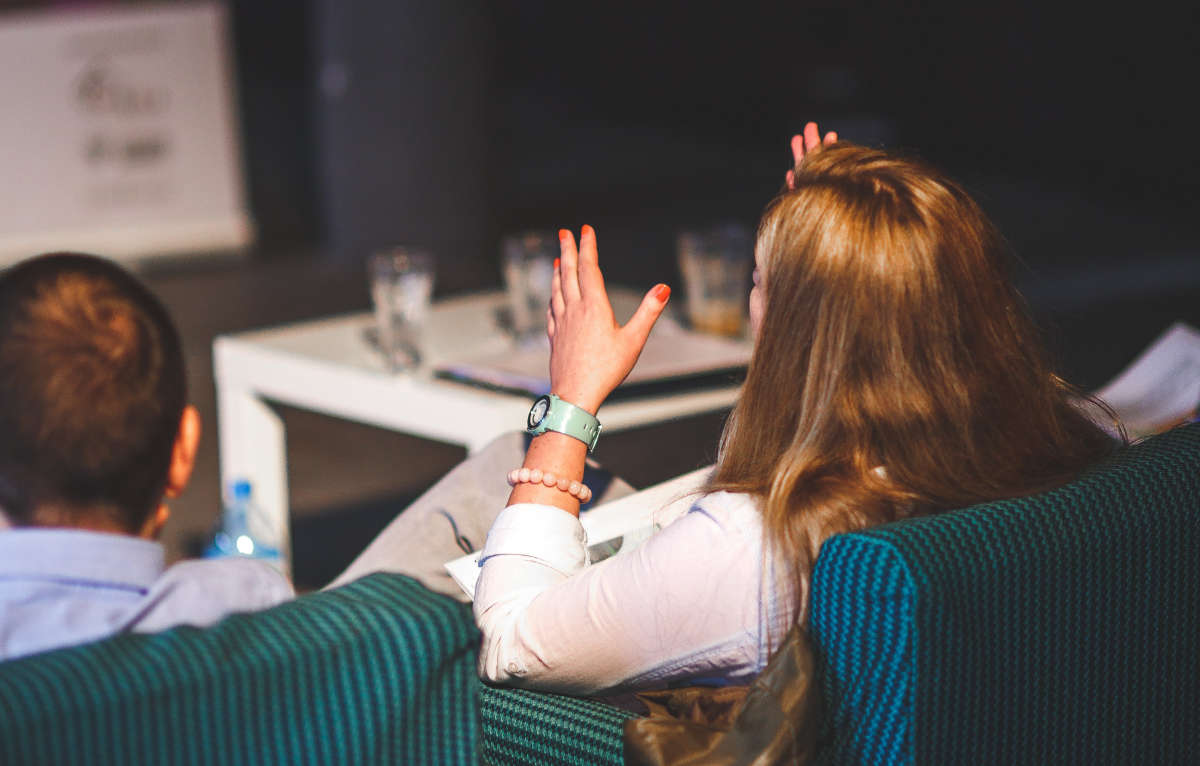 This is where a startup advisor comes in. Later on, if you like, you can build yourself an advisory board. Many businesses do this when they can't find everything they are looking for in one person. But let's not get too far ahead of ourselves. For the purposes of this post, we'll focus on the initial step of the sole startup advisor.
The Startup advisor: a definition of sorts
First things, first, let's have a look at what a startup advisor actually is. In simple terms, a startup advisor is a professional with relevant industry or business expertise who provides industry or subject matter advice, mentoring, as well as networking connections to a founder of a startup or entrepreneur.
The idea is that while you may have the idea and technical skill to create a brilliant SaaS (software as a service) product, you will probably not have the range of experience, skills, and connections to capitalize on it to the maximum.
The startup advisor you choose may even be an early-stage investor. At Starttech, we like to utilize this model. It allows us to have an active role in the startups we invest in. This is both through giving mentoring and access to our networks; but, also, through the Venture Building program our startups also benefit from both strategic and practical assistance. 
Main roles and duties of an advisor
As well as being a pillar of expertise to lean on, giving startup founders both strategic and practical business advice on all of the businesses activities and proposed plans, the startup advisor is also there to act as a sounding board.
He or she is usually someone who has launched businesses in the past, or helped others do so. Thus they are a person that the founder of a startup can bounce ideas off of; not to mention, talk through problems with.
What is the role of a startup advisor then? Well, there's definitely not a one-size-fits-all role. Determining what a startup advisor should do for you and your business depends on what you need; and on what you don't need. Your stage of development as a startup or scaleup is also important.
For example, if you are a high-growth tech-based business, you may need assistance with raising funding; or making strategic alliances with partners and other big players in your chosen industry.
But if you are more of an early-stage startup or a local business, it will be more useful to you to get a startup advisor with practical skills; such as a deep knowledge of the market or industry, accounting and legal skills, or perhaps extensive marketing expertise.
In a nutshell…
The job description of a startup advisor really does depend on the nature of the startup. Common sense is not something common for startups in our experience. When you also factor in that your needs will inevitably change over time, then it can become a bit more complicated. This is why it's good to use a party, or outsourced startup advisor, as you may want to change after a certain period of time.
In the early days of your embryonic development, for example, you need more of this:
Advice about setting up your company
Accounting and legal advice
Pricing policy advice
Renting/Buying office space advice
Acquiring early adopters or first customers advice
Advice on how to manage your startup runway
Later on, after let's say a year of operation – depending on how fast you grow of course – you will probably need more of this:
Access to a wider network of market/industry distributors or partners
International expansion methods
Scaling up operations
Making more effective/optimal use of marketing budget
Automation advice
And so, in effect, there can be many variations of the role and/or tasks of a startup advisor. And that's the advantage in a nutshell. You can utilize him/her to focus on the parts of your business where you really need the support.
The benefits of having a startup advisor
If the value of having a startup advisor is not inherently clear for you, let's try to spell it out a bit more. In a word, it would be 'expertise'. But there is much more to that if we go for the longer explanation. There are multiple ways in which a startup advisor adds value and can benefit your startup in the long run. Here are just a few of the reasons we can think of:
Specific knowledge and skills you don't have – YET
In the early stages of your startup's life you need a shoulder to lean on (and cry on sometimes) that compensates for your weaknesses.
Connections and contacts
You know the phrase 'it's not what you know but who you know'. It's one thing having the skills and knowledge, but if you can't open the doors you need to and access the networks you need for your business to thrive, then you're already starting with one hand tied behind your back.
Time is money, as the popular proverb goes. A startup advisor may take some of your money; but they put it straight back into your startup by doing something you can't. Devoting specific time and expertise to things that you cannot do, or don't have time to do because your focus must be elsewhere. And in the long run, this investment pays off, helping you avoid potentially costly errors.
A sounding board and anti-stress ball
As you get to know your startup advisor over time, the idea is that you will build up a rapport; and can bounce your ideas and strategic thoughts off him/her. They will be there to help you talk through any number of things. This is one of the reasons that you need to choose the right startup advisor 'type'; like the ones we discussed earlier. On a more personal note, depending on your relationship, they can also help alleviate stresses and strains you may have about certain issues.
A good startup advisor worth his or her salt will be a person you can trust. It's vital for both founders and advisors to be able to be open and honest. If not then relationships and the future of the business will be under threat. You should seek to establish a culture of trust from day one; and the startup advisor will be an important part of that.
What to look for in a startup advisor
While we more or less cover this point earlier in the post, let's reiterate that what to look for in a startup advisor depends on what your needs are as a business and as a skill set. For example, do you need marketing expertise, legal advice, or accounting skills? Or are you looking for other aspects such as global expansion, access to hard-to-reach networks? The answers to these questions will determine what you need to look for in a startup advisor.
Think about where your weaknesses are. And try to cover them with your choice of startup advisor. Here's a very rough guide to the types of startup advisors to hone in on:
An experienced product manager in your particulate market
An experienced marketer who has a proven track record in digital marketing, inbound marketing, and user acquisition success
A well-connected PR professional
A finance brain with a stack of corporate development experience
An early-stage investor or startup incubator who has proven experience of launching successful startups
Get on the advisor trail
As you'll understand from this post, a startup advisor is a valuable acquisition for any startup; especially an early stage startup. But first you must do your homework in terms of a self-audit. Or if you're old school, a good old SWOT analysis. Go over your business and planning in detail and pick out the weak spots you have now; and identify those that may even be 12 months down the road.
In this way, you will have covered all the bases and be able to narrow down if you actually need a startup advisor, and what you need from him/her; if you do need one. Then, you will be perfectly placed to go out and find the right person to help you and your startup take flight.
Do you have any advice on selecting a startup advisor? We'd love to hear from you so feel free to contact us and tell us about your experiences.