We are resuming our Scale-up Greece meetup! And, we're back with an event that is generously hosted by one of the country's fastest-growing and most ambitious scale-ups: ORFIUM! Join us, this coming Wednesday!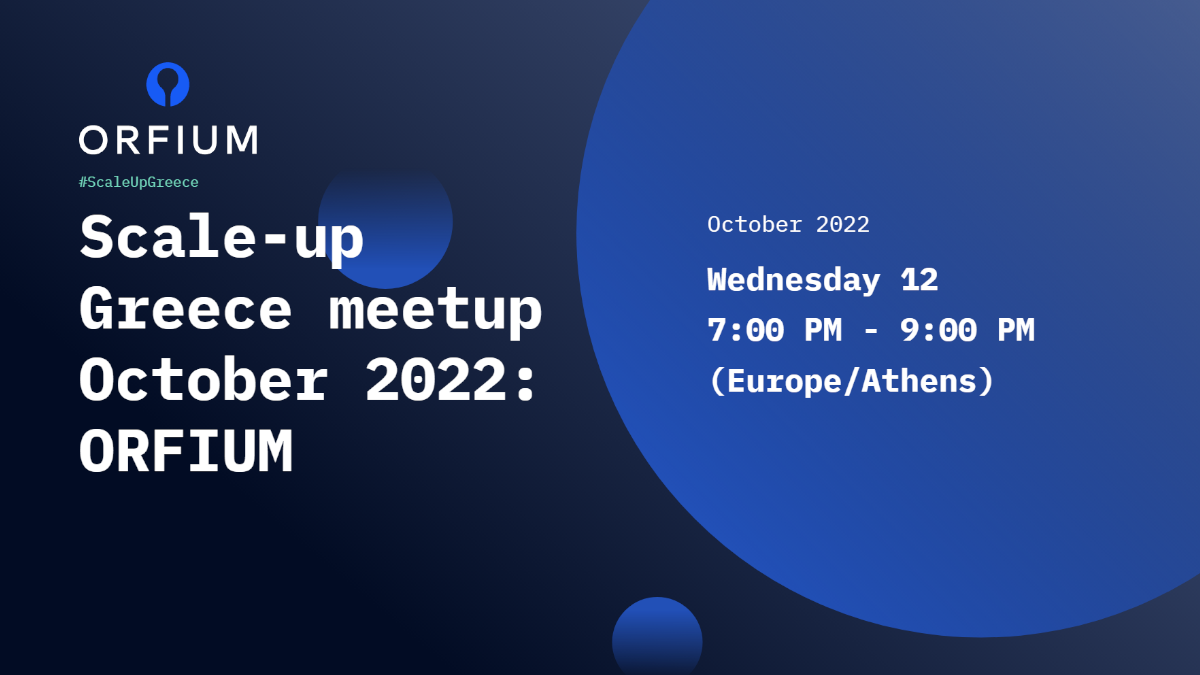 Who is ORFIUM?
To cut a long story short, ORFIUM is an award-winning, high-growth technology company. They provide software, data and licensing solutions for the entertainment industry's most complex problems around music, content and rights management. Their passion revolves around building software that enhances the commercial value of the entertainment industry, for all stakeholders.
The good people at ORFIUM love technology and data; and they understand copyrights and royalties. ORFIUM solutions are built by industry experts, on state-of-the-art technology, underpinned by proven AI/ML models. And, with a first-in-class track record for efficiency and effectiveness, too!
And, in case you didn't already know, the Infrastructure for the Modern Entertainment Industry was actually built at ORFIUM!
Founded in 2015, ORFIUM has since helped major music industry organizations, record labels, publishers and rights holders to liberate the true value of their content. Today, they hold offices across Greece, the US, the UK and Japan; and they employ over 250 people.
We're all very excited about this upcoming Meetup! And, from what we gather from our friends at ORFIUM, the sentiment is mutual:
More than excited to host the next Scale-up Greece meetup and discuss with the community, all lessons and experiences we've gathered through this fascinating ORFIUM journey!

— Michael Petychakis, CTO, ORFIUM
So, join us and learn all the interesting details of scaling up a business!
The ORFIUM meetup
As always, we'll be starting at 7pm. After a brief intro to the Scale-up Greece initiative, ORFIUM's CTO, Michael Petychakis will discuss their journey to success. The presentation will be followed by an open Q&A session and then, of course, networking and socialization will happen over beer and pizza, courtesy of ORFIUM.
Mark the date!
Our ScaleUp Greece meetup will happen on:
Wednesday, October 12, 2022
7:00 PM – 9:00 PM (EEST)
Hurry up, then! Don't miss out!
Find it on the map