Our good friends at Eleven Ventures just rolled out their brand new investment program, named Eleven Alpha! Find out how it works and how you can become a part of it, by November 19th, 2022.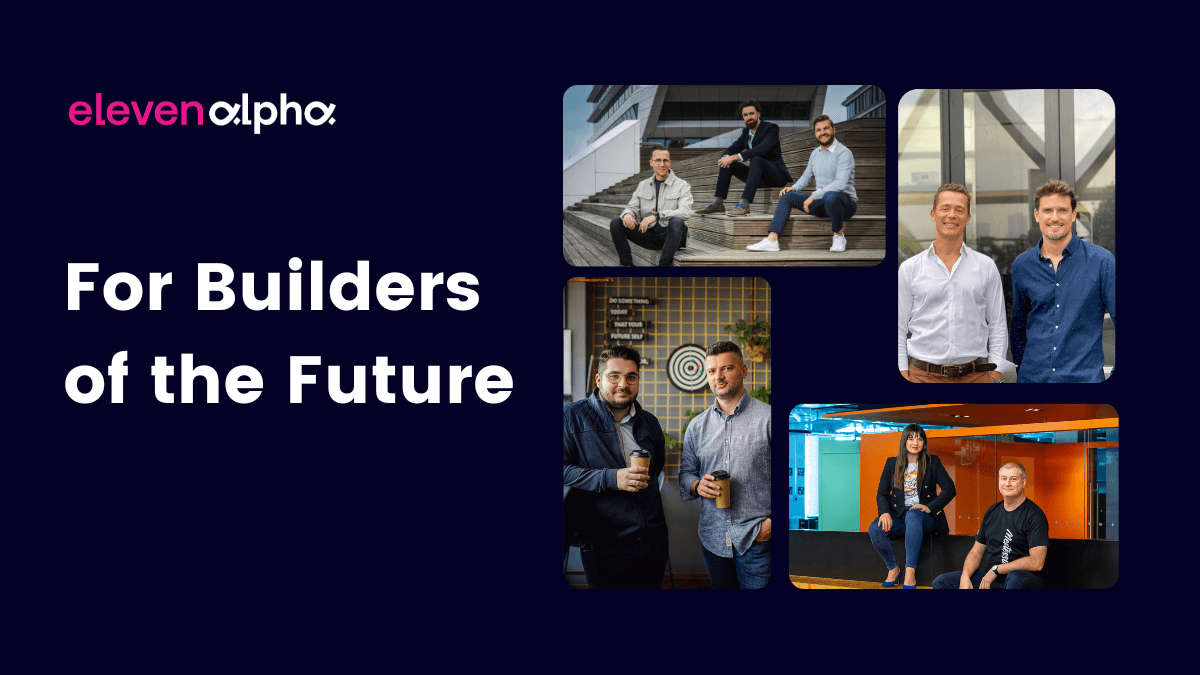 What is Eleven Alpha?
Alpha is an investment round combined with a three-month program, geared towards outstanding entrepreneurs who find themselves in the early days of their endeavors.
The program serves as an entry point to the world of Eleven Ventures. There, you can work on your game plan. That is to say, you'll get access to company-building expertise, a wide network and a community of peers.
Here are the most important aspects you need to keep in mind:
Eleven promises 2 months from application to closing, for Eleven Alpha– They know how frustrating and lengthy fundraising can be. That's why they came up with a simple, fast and founder-friendly process, from application to getting the money into your bank account. That way, you can focus on what is important to you – building your company.
Over the years, since they started in 2012, Eleven have learned a thing or two on what makes a company thrive. In Alpha they've crafted a 3-month program, where you'll be able to build your game plan for the next stage. You'll get personalized support from the platform team and access to all company-building know-how and resources of Eleven.
There's also the "Unicorn" deal, where Eleven makes a €300K investment in your company for 10% equity. The term sheet is public; check it out here.
Be quick about it! Join Eleven Alpha!
Step up your game. Grow and scale your company through Eleven Alpha, with a simple and fast process, allowing you to move forward from day one.
Hurry up, though! Applications close on November 19.