Yes, indeed! It's hard to imagine someone so young in this type of game. Surely, there needs to be a great deal of experience to work on a startup, right? No, not necessarily. As a matter of fact, it happened to me!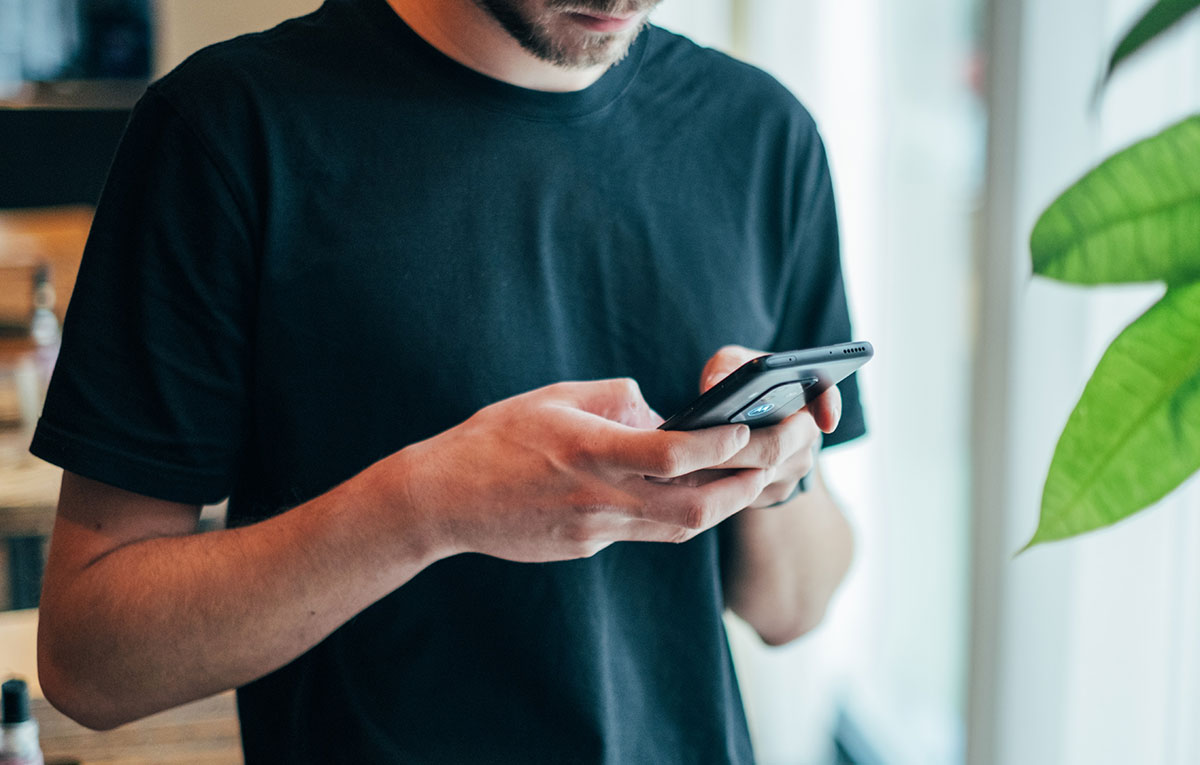 Building through effort, not experience
The initial feeling you get when you join a startup, is like you are a smaller version of the entrepreneur you can become. And this is exciting! I'm 19 years old. Besides that fact, myself and two more friends — who are more like family — are attempting to create a startup. This kind of familiarity has come through osmosis. Spending almost every waking hour with someone, you tend to count them as family. And when a team has been together for more than a year, the chance of succeeding in creating a viable business starts becoming less of a bet and more of a probability.
When we set out to take part in this great endeavor, we only had ideas. We put them to the test towards what is now our startup. And, of course, we're currently hard at work to develop a viable and successful business model. This is all we need in entrepreneurship; our drive.
It's a risky business, and we like it
Despite the fact that more than 90% of startups fail, we still need to take our own risks. What better way to help decide our next steps? These are the nicer kinds of risks we take. Without them, there would be no startup; perhaps, no entrepreneurship, even.
I'm proud to be a member of Cloudagency. An early-stage business aiming to develop a CRM SaaS platform for life and health insurance agents. This is how we feel we can make the best out of our creativity and, we love it! We believe we can solve the big problems life & health insurance agents are faced with. And we're perfectly capable of creating a highly profitable scale-up business. Why? The answer is simple. We know the market as good as any insurance agent; inside and out. And then, we have an awesome team with a great understanding of our market — and of each other — and we're perfectly aligned towards our goal!
The Startup Life
The Startup Life is better than you can think. And it's nothing like thug life, as you might expect. Although bootstrapping has come to be one of the more popular ways to fund your startup, most startups are typically funded by an investor, even at the pre-seed stage.
You have no time to lose and you can enjoy no standard work-hours. Nonetheless, guess who decides about your work-hours? You do! And that ought to count for something, right?
This "trip" within the startup world started two years ago, when I had the chance to take place in a set of entrepreneurship competitions creating virtual companies. There, I met with people who were already deeply involved with entrepreneurship. And that's when I knew what it really means and why I needed to take part in it, myself. Two years later, there I was, starting my work under the auspices of Starttech Ventures; a private company which funds a great idea into a startup, with a business model based on Eric Ries' "Lean Canvas". At least, for a start.

The Lean Canvas
We've found the Lean Canvas to be a "smart" business model tool. One gets the opportunity to create their MVP so fast and so good, you wouldn't even believe it as you continued towards a viable sales cycle. And this positively reflects on the team, as well. In a few words, the "Lean Canvas" says you'll be doing things fast and you'll be failing fast. And you can bet your bottom dollar on it! However, failing or not, you'll find yourself hiring new people, in almost no time.
The best thing you can do for your startup is, take small steps; like weekly or bi-weekly releases. Believe it or not, that's a good thing for a startup. That's because, if you take a wrong turn somewhere, you're bound to find out what you did wrong, in a matter of a few weeks. And you'll be able to understand it perfectly, long before you launch your MVP.
The best part of all comes when your MVP is ready to launch and you're about to start getting your first customers. Admittedly, it's a tough nut to crack. And if you're not that eager to do it, you might be better off not starting, well, …a startup. Sales is the most important part in developing a better product. It's either that, or a pivot. But, when the sales have started happening, you will see your MRR and your product improve more and more; And you'll want to make some more sales to increase your MRR. It's intoxicating!
In defining a startup, my favorite phrase by from Eric Ries:
"A startup is a human institution designed to create a new product or service under conditions of extreme uncertainty."
Sides of the same coin
In my mind, startups and entrepreneurship are sides of the same coin; and the only way that you can become who you aspire to be. Entrepreneurship means do something with this you have, here and now. Same goes for startups; turn your idea into a business. One that you aspire to turn into a scale-up.
The key to success in a startup, I believe is the people that make it up. Especially when they're all looking at the same goals and understand each other well. And there are good times in a startup's life. But there are also many problems to solve; and some bad times you will have to endure. Oddly enough, this is not necessarily a bad thing. Problems and hardship can teach you — the hard way — to be more powerful. Perhaps, try to look the next problem in the eye and yield a single strike to solve it.
The best thing that ever happened to me
Startup life, at my age, is the best thing that could happen to me. I wake up each day, boot up my laptop and just talk with my teammates. We're hard at work designing what we need; we use two-week intervals. And we spend a good part of the day reading all sorts of different insights about our target market. Every day, we learn so much! Even the small things. But, the most interesting part is that every day we get one step closer to our mutual goal.
Any member of a startup can, at times, function as its leader. Especially in the early stages. And that's because everyone has singularly different know-how in the whole effort. There are no managers or chiefs, We're all in this together.
Key take-aways
There are 4 things that I'd like you to take home with you, from this article:
There's no good timing to create a startup business; just get started.
Don't worry if there's a chance you'll fail, over 90% of startups fail. You can always pivot and try again with a different product! If you believe you can create a successful business, I am sure you won't fail.
If you believe you're not ready to create a startup yet — but still want to try — you can find yourself a good team. People that will persevere through hard times. And you can learn from them as you get closer to launching your product.
If you have insufficient funds to begin a startup, you can find an investor that can provide you the fund to get started, as soon as possible. Just, make it good!
A 19-year-old man in the startup world
was last modified:
July 24th, 2020
by