Work from home, remote working, telecommuting, whatever you should call it, the majority of businesses all over the world have been forced to adopt this working style, in response to the coronavirus outbreak. At least those that could readily do so. And that's also what we've consciously decided to do at Starttech, even though we're strongly against remote working.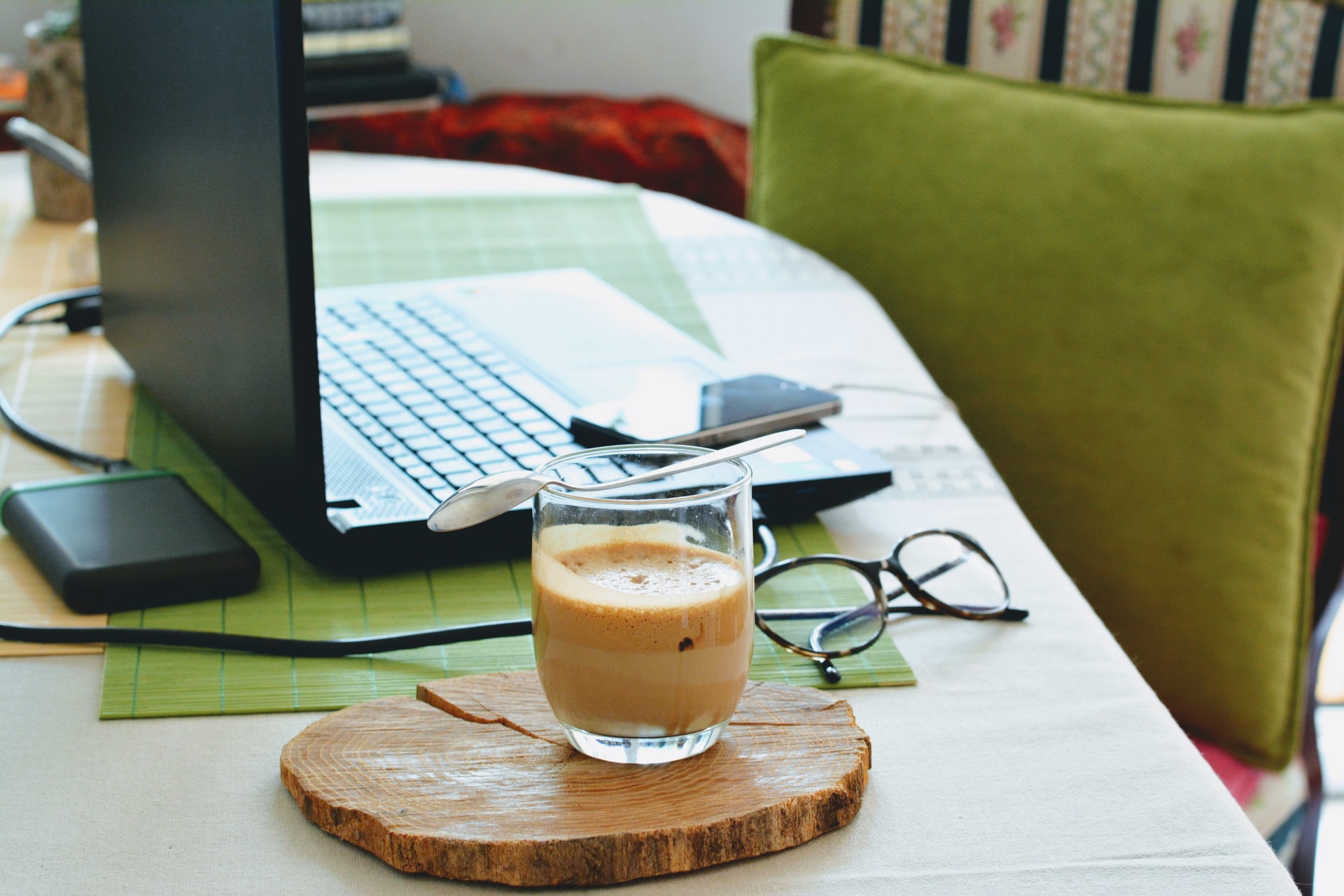 Before the lockdown was rolled out, remote working was a subject of debate for us. Some would stress the pros, others the side effects of supporting remote work within their companies. And that's independent of whether it was to be supported fully, partially or depending-on-the-circumstances. Today, we have no other choice but to make the best of it.
For us at Starttech, even though we are temporarily fully engaged in it, remote working is still not a preferable option. Sounds contradictory? Well it's not. We'll explain our why's, but first let us give you a few more details on what we've been up to these last 3 weeks.
A "non-false" alarm that urged us to act on time
Reading all about the outbreak in the news put a series of events in motion, just for us to make sure all our team members would be safe. We initially decided to suspend any type of commuting that involved any means of public transport. So, we allowed — and actually recommended — remote working to those of us that had no other alternatives at their disposal.
That was a brave decision. Thankfully, we and many other companies realized what was coming. And so, we initially tried to strike a balance between "no commuting" staff and "commuting" staff. To make this work, we called forth all colleagues that would come in by car from different places around the city. They were the ones to collect any colleagues they could on the way to work. That ought to provide some first measure of protection.
We puzzled over finding 'the shortest route algorithm'. One that would satisfy our two basic criteria: safety and convenience for all of us. Eventually the elaborate plan wasn't implemented. The outbreak gained ground quickly. We were taken aback by the speed reality kept unfolding before our eyes. For our the safety, we decided to switch to full remote working, despite our beliefs. That way, all team members would be in the same state: working remotely.
And here's what we did.
Our transition to work from home
First, we made sure that all our teammates had everything they needed (laptops, keyboards, screens etc.) at their disposal, to work from home. Some of us voluntarily offered to help with transferring equipment for anyone that had their work cut out for them with desktop PCs. We then turned to our most tech-savvy team members to share their knowledge about security and any advanced technical issues. The majority of our team members fall into this category, so it was easy enough. We needed to be ready to administer everything, while working from home. Once we got all these issues in order, we were ready to work as if we were at the office, if I may say so, myself. At least on the practical side of things.
We did all this without considerable difficulty. And that's due to all-around automation we have implemented through the years, within all our startup companies. Shared documents, messaging channels and anything else needed, was already set in place.
The only thing left was to set up our virtual meetings as we would do them physically at the office. And, of course, find a way to handle our intercommunication; especially now that we would no longer have the "luxury" (strange as it sounds) to contact each other on a face-to-face basis. And so we did. We've now set up additional ceremonies, such as our first call of the day. That is, to ease the transition from an office-based workflow to our new reality. And even though everything has fallen into place, we're still against remote working; and we've got a few good reasons to do so.
Why we are against remote working
That's simply because we have a plenty of good reasons to be in favor of people working together. And though some consider the option of working from home a perk, at Starttech we believe differently. When you work full time from home, you're missing out on many different things that help you evolve; in your work and as a person.
When you're at the office, working closely with other members of your team or colleagues of other companies, knowledge transfer happens naturally. You are most likely to receive valuable advice from experienced partners on best practices, mistakes; and everything you might be blessed to savor, within a collaborative startup accelerator. And for early stage startups, such as the majority of our portfolio startups, it is a precious benefit.
Not only that; There are many different things that help us be more productive, more creative and happier when we work together with other people. It's the vibe, the energy and strengthened bonds we share with the people working at the next desk. Now, we don't mean to condemn remote working not at all. Besides that's exactly what we've been doing all these days. But we believe in the essence and effectiveness of working together with our colleagues.
Even if you are a self-motivated introvert, when working with other people you still get the chance to mingle within your work environment; and then get back to work a better person.
No matter what your motivation or goal is, you need other people to move forward. That's exactly what we are all deprived of these days. And we are, perhaps, left with all the worries and uncertainty regarding our future.
Remote Starttech Life, as usual
Let me share with you some extra backstage info on our transition to remote working. In order to make sure Starttech Life remains "as usual" — at least as it should — we still have our Friday Q&As, as we do them at the office. And we do bring along team members and partners, such as our dietitian and our running coach; and other people that are there to help all our team members get through this, taking care of our well-being.
Longing for the day that we get back to normal
During this hard period, all our team members make every possible effort to support all our companies, the best way they can; and they focus on seeing this challenge as an opportunity to learn and grow. We hope that our hardships shall end soon; and we look forward to the day we'll be back at our office and life, as it used to be.
Till then, keep safe.