Lean startup, business model generation, agile and scrum methodologies. All of these are important concepts on the journey from idea to startup. But there's one thing you definitely shouldn't forget about, and that's a mission statement.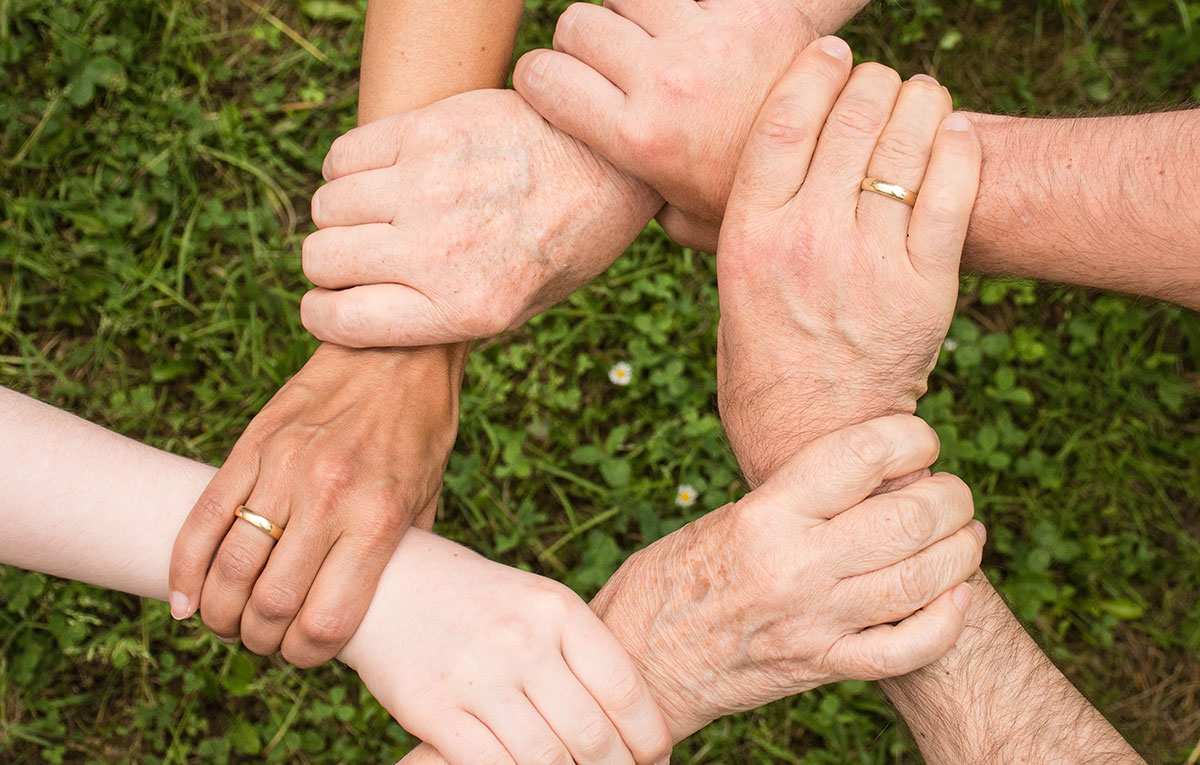 The term these days seems to be substituted for "vision" for today's startups, as it does tend to have a corporate ring to it — for obvious reasons. But, actually, your mission statement is something different. Put simply, it's more like your guide for how and why you plan to bring your vision to life.
Actually, opinion remains divided about the true definition of a vision and a mission. But in simple terms, we can say that a vision is about how you envision the future; and a mission is what you're going to do to realize it.
Why is it so important for startups then? Well, basically, it maps out in direct and simple terms what you want to do, why you want to do it — i.e. what the value of what you want do is — and how you want to go about it.
This means it affects every aspect of your startup.
Before we get to those effects, however, let's have a look at some simple definitions and examples. Starting with what a mission statement is not.
A mission statement is not a memo
Whenever I think of the term mission statement, my mind always wanders back to the not-so-distant past. The year of 1996 to be more precise. "It's not a memo, it's a mission statement". The words uttered by Tom Cruise's sports agent protagonist Jerry Maguire from Cameron Crowe's classic romantic comedy-drama sports film of the same name.
It's his response when a colleague tells him that he loved a memo which Jerry writes. But the memo in fact, was actually a mission statement. One in which Jerry stays up all night to write and print off for everyone in his company to read when he begins to get disillusioned with the business. After that late-night moral epiphany, Jerry struggles to find meaning after growing tired of the money-chasing, sycophantic world he suddenly sees in front of his eyes. He calls his mission statement "the future of our business".
And the mission is simple. "Fewer clients, less money." In other words, being more honest, more caring, and more personal.
The point is "simplicity"
Now you don't need me to tell you what happened next. But OK, if you haven't seen the film, let me tell you briefly. He is promptly — and let's face it, understandably — fired. In a world where money is everything in the shape of commissions on contracts, transfer fees, endorsement deals and the like, pivoting your business to this new model sounds like commercial suicide.
And normally it would be. But of course this is Hollywood. Jerry ends up starting his own company with the one client he retains. And then, he embarks on a life-changing journey of self-discovery, growing his small agency the way he wants it. With love, care and a personal touch.
The moral of this story is just to give a great example of how much a mission statement can alter a business's approach and culture. The point is its simplicity.
In the case of a startup then, your future success or failure is not so much about using lean methodology, or agile, etc. It's about having a North Star to follow, a vision to help you navigate to where you want to be. Think of it as an orientation that leads to a sustainable future – to fulfil you both professionally and personally.
How a mission statement affects your startup
Your mission statement affects a wide range of aspects relating to your startup. For example, your strategy and product roadmap, company culture, customer success, and your hiring and induction processes. Even your business model.
Your missions statement exists to help you formally identify what the purpose of your startup is; and, what you believe the future should look like for your company. In this way it directly affects everything, but we can identify these main pillars:
your business strategy
the core values of your company.
target audience and how you communicate with them
your marketing approach
recruitment
How does a mission statement look like?
Let's have a look at some great mission statement examples.
TED: "Spread ideas."
IKEA: "To create a better everyday life for the many people."
PayPal: "To build the web's most convenient, secure, cost-effective payment solution."
Amazon: "To be earth's most customer-centric company; to build a place where people can come to find and discover anything they might want to buy online."
These read well and are effective due to their sheer simplicity, being free from any jargon or "buzzwords".
The importance of a mission statement
There is a school of thought that says a mission statement is not important to every business; and that it does not have a direct effect on success of failure. This may be true for a wide range of companies. But, for startups, it's important as it acts as a fundamental "reason for being"; and outlines the contribution to society that you aspire to make. This is something that can act as a unifying bond between the key stakeholders of any startup, i.e. founders, team members, shareholders, and customers.
As Canadian startup launchpad origination MaRS quite rightly point out, the mission statement sits at the very top of the hierarchy of a startup's key statements:
Mission: Why we exist
Values: What we believe in and how we will behave
Vision: What we want to be
Strategy: What our competitive game plan will be
Balanced scorecard: How we will monitor and implement that plan
How to craft your mission statement
What makes a good mission statement then? As you will notice from the examples above, typically, mission statements are between one and three sentences. And they rarely exceed 100 words. The best ones are usually just a single, simple, succinct sentence.
Look at Tesla's: "To accelerate the world's transition to sustainable energy."
Ideally, your company's mission statement should be communicated to all new team members of your startup before their start. You should ensure that it's highlighted in all of your recruiting and onboarding materials, and encourage your staff to learn it by heart. Let's face it, this is the start of what you hope is a "purposeful journey" for everyone. If they are aligned with a simple yet powerful missions statement, every day they come into work they will feel more motivated about their purpose within the bigger picture.
Question your company's "reason for existence"
The most effective mission statements are developed by the leaders of a company, and so yes, this task usually falls on the founders. If that's you, think about why you started the company in the first place; and the direction you hope, as well as want, it to take.
The key elements of your mission statement can include the following:
Corporate core values (i.e. any environmental policies or HR policies you may have) in order to create a positive sense of identity and employee engagement. For example, at Starttech, we place a heavy emphasis on fitness, nutrition and well-being in general; as well as lifelong learning and personal development
Strategic elements (i.e. how you define your products and services, ways of working, defining your markets, etc). Another example from the Starttech repertoire here would be our focus on capital efficiency for our portfolio companies; as well as product development efficiency, and the market we target.
A business definition. This is your ultimate "why". And it will help to establish a sense of purpose, identity and commitment for all of the stakeholders important to your startup's success; from founders, team members and employees, to customers and corporate stakeholders.
Things to avoid when crafting your mission statement
Ensure you actually include something that can be identified as being "unique" (well, unique as possible) about your startup and its product or service. Yes, this can be tough, because of course most original ideas have already been thought of. But, just as in content and writing, you can always tell your story, your way. If you just write something generic as a mission statement, then don't bother at all.
What's great about some of those examples of mission statements above, as we mentioned earlier, is that they do not have any jargon or "buzzwords". Not only that, they steer clear of words like "best," "excellence," "customers," "leader(s)", and "quality". According to Guy Takeo Kawasaki, the American marketing specialist, author, and Silicon Valley venture capitalist who was one of the Apple employees originally responsible for marketing their Macintosh computer line in 1984, staying away from such terms makes it a lot easier to create a "unique" mission statement.
Ready to state your mission?
Hopefully you now have a better understanding about what a mission statement should look like, and be already thinking of a few ideas. Maybe you are ready to craft the perfect mission statement for your startup. Or, perhaps you already have one and want to revise it. Or even better, perhaps you already have an awesome one and can share it with us. We'd love to hear about it. So, feel free to share yours in the comments below, or post it via social media and tag us.